We would like to inform you that due to Easter holiday on Friday 7th and Monday 10th of April, our office will be closed, and we won't be able to answer your e-mails. Orders from the warehouse will not be shipped either. From 11th April, our services will operate as usual.
UniFi Switch 16 150W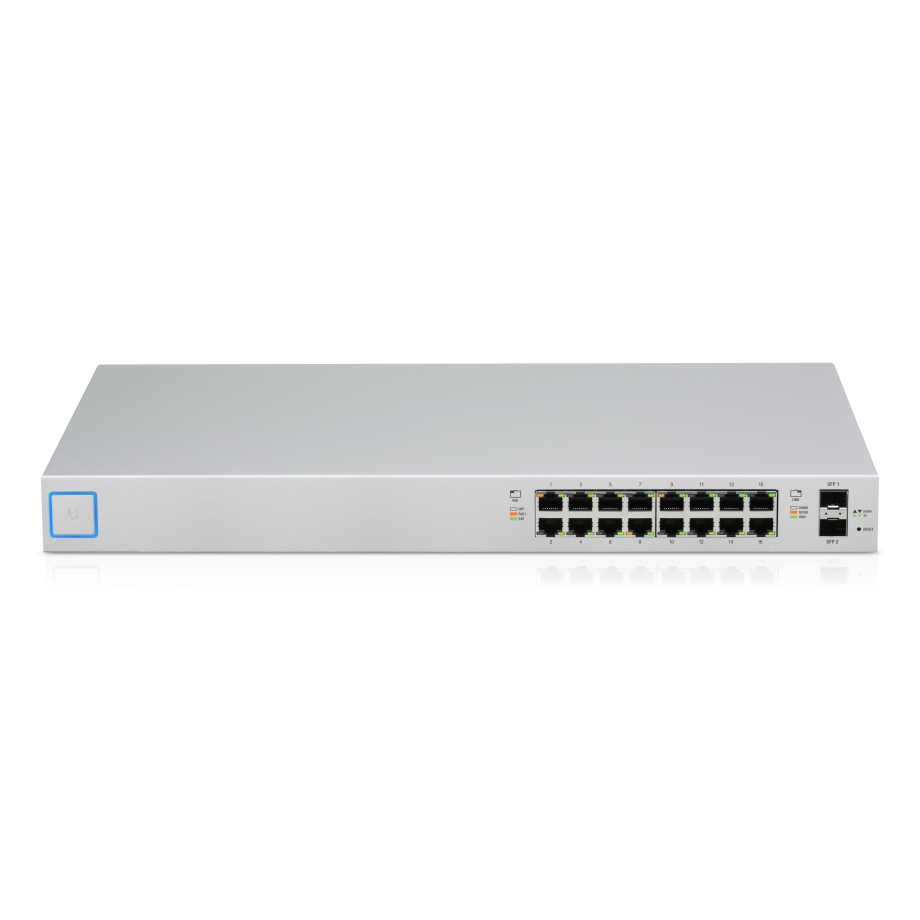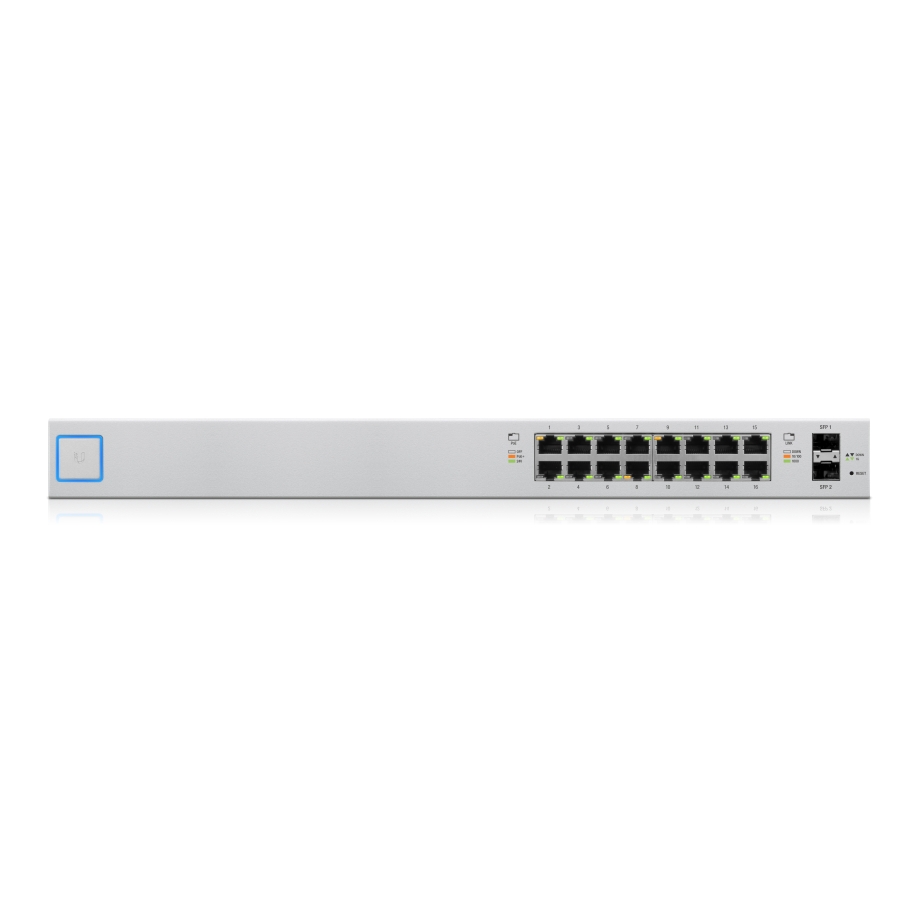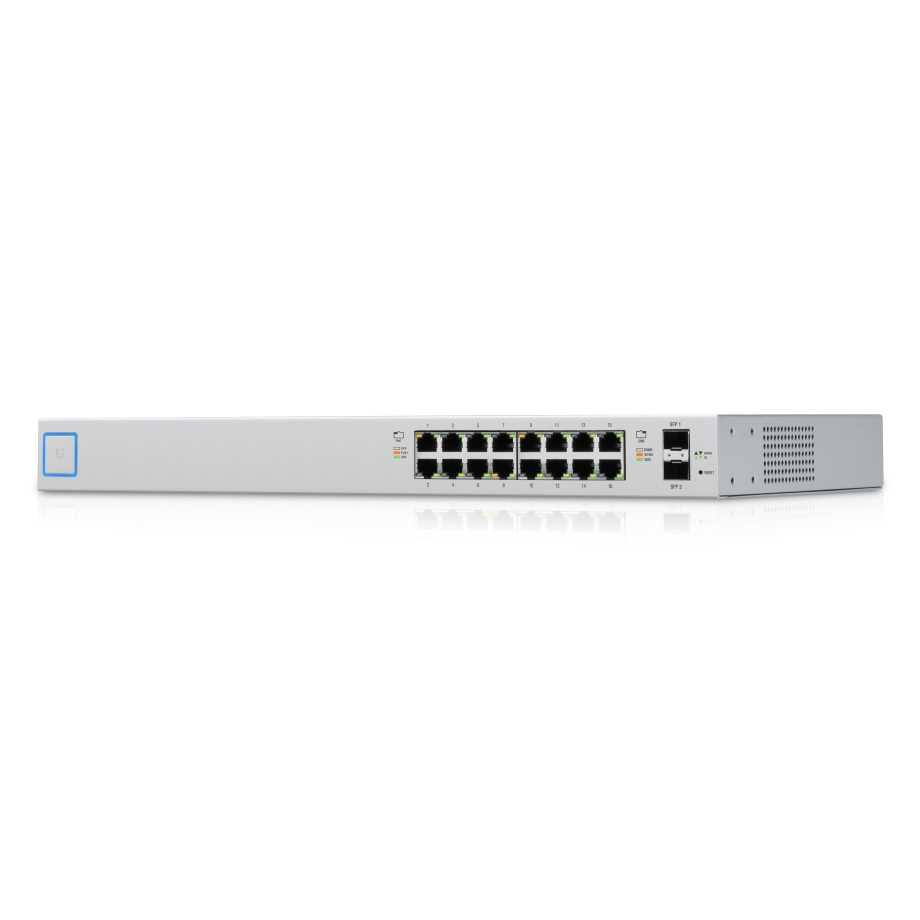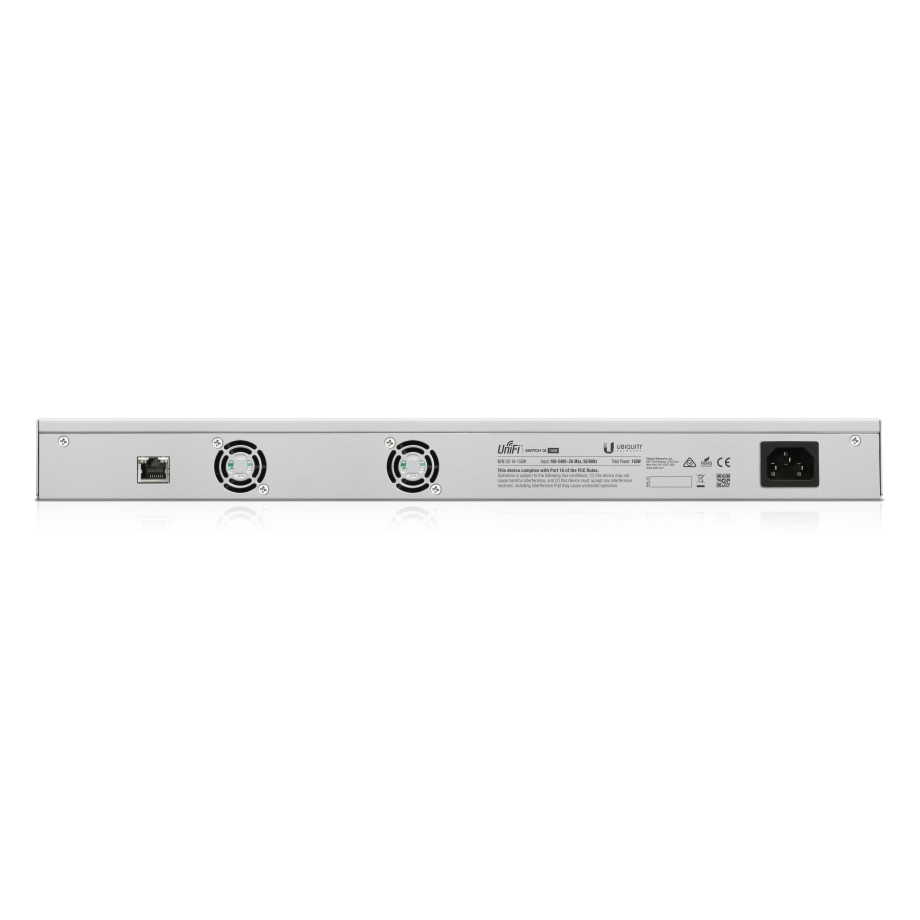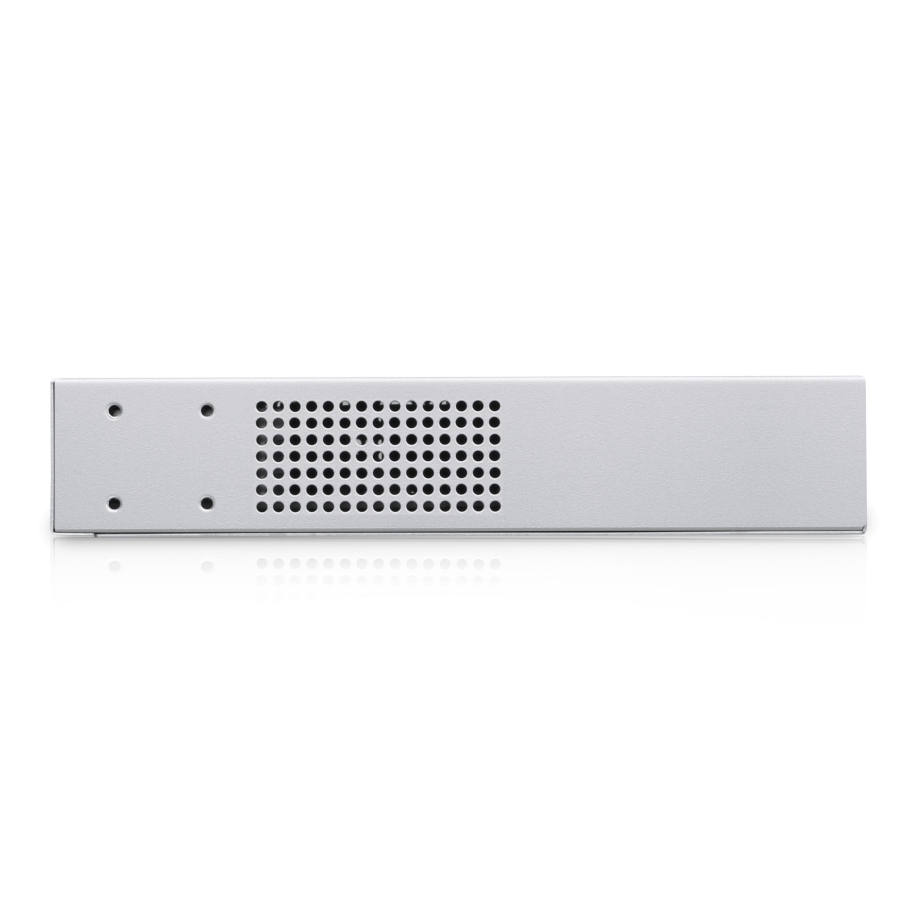 Short description
Layer 2, PoE switch with (16) GbE, PoE+ and 24V passive PoE RJ45 ports and (2) 1G SFP ports
Stock availability
out of stock
arrival date unknown
Available product variations
Detailed description
The Switch 16 PoE 150Wis a fully managed switch with 16 Gigabit Ethernet RJ45 ports and two 1G SFP ports. Each of the switch's ports can provide either PoE+ or configurable, 24V passive PoE to UniFi access points or other PoE devices. This switch can be monitored or configured from anywhere with the powerful, intuitive UniFi Network web application and mobile app.
Versatile Mounting Options
The UniFi Switch can be placed on a desktop or mounted on a wall or in a rack.
Versatile Port Configuration
Sixteen Gigabit RJ45 ports offer different power output options: auto-sensing IEEE 802.3af/at PoE/PoE+ and 24V passive PoE, and two SFP ports provide optical fiber connectivity options to support uplinks of up to 1 Gbps.
Integration with UniFi Network Application
The UniFi Switch integrates with the UniFi Network software for centralized management of your UniFi devices.
Advanced Enterprise Switching
The UniFi Switch supports 802.1X authentication, dynamic and static VLAN tagging, port isolation, storm control, and guest control.