Switch Enterprise 24 PoE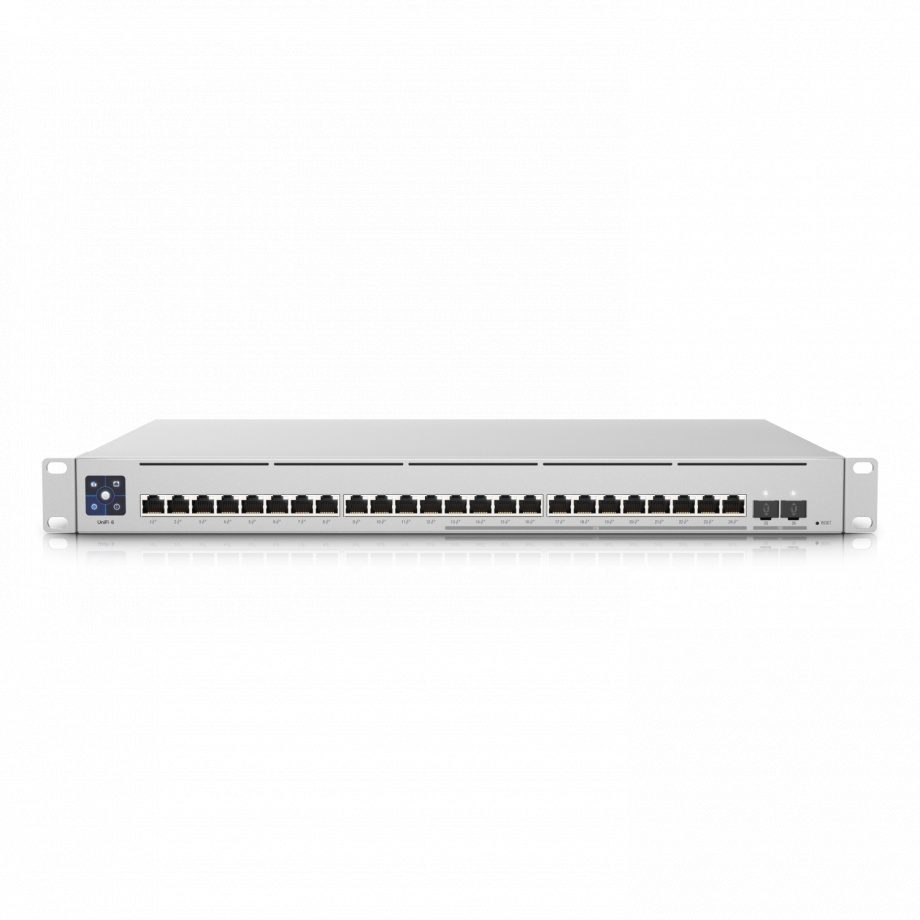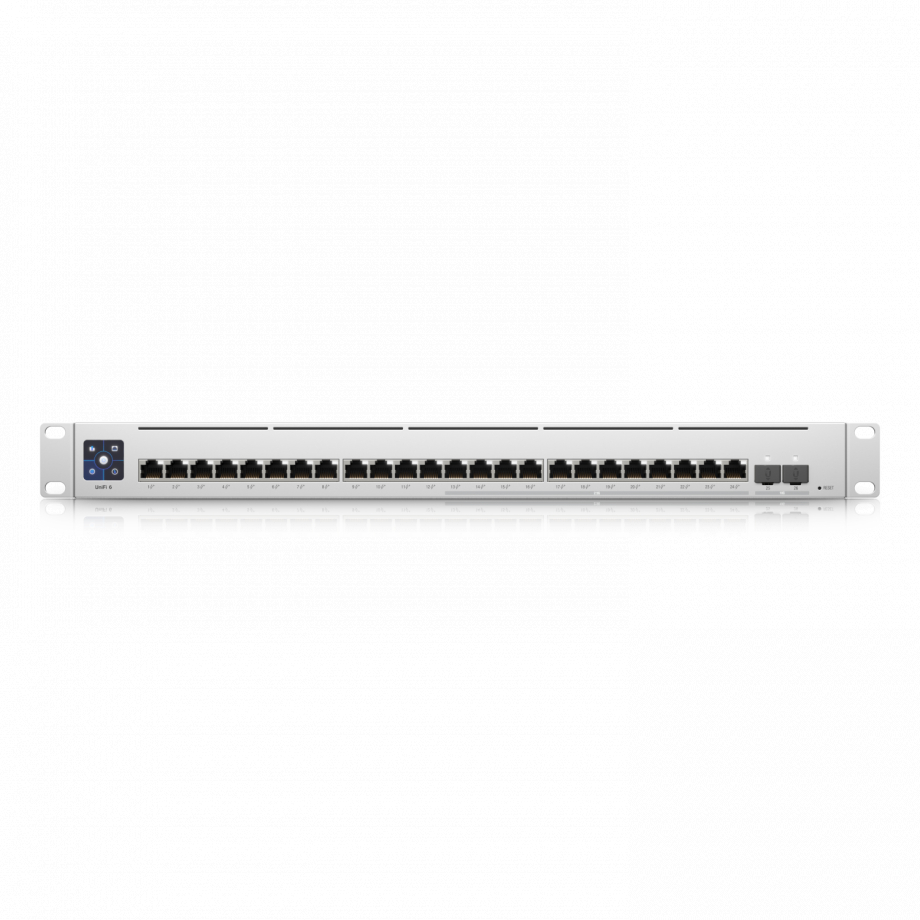 Ubiquiti Elite Distributor
Ubiquiti Elite Distributor
Available product variations
Detailed description
The Switch Enterprise 24 PoE (USW Enterprise 24 PoE) is a fully managed, Layer 3 switch with (12) 2.5GbE, 802.3at PoE+ RJ45 ports, (12) GbE, 802.3at PoE+ RJ45 ports, (2) 10G SFP+ ports, and a 400W total PoE supply. The USW Enterprise 24 PoE also features a 1.3" LCM color touchscreen that concisely displays key system and connection insights.
Additionally, the USW Enterprise 24 PoE offers enhanced power supply failure protection when connected to the SmartPower Redundant Power System (USP RPS sold separately). This switch can be monitored or configured from anywhere with the powerful, intuitive UniFi Network Application and mobile app.
Virtual reality for switch control
The industry's first switches to support virtual reality technology, which makes it easier to make changes to the network.
Managed with the UniFi Network Application: Version 5.14.12 and later.
Compare with similar products
 
Ethernet Ports
12 x 1 Gbps, 12 x 2.5 Gbps

48 x 2.5 Gbps

8 x 2.5 Gbps

24 x 10 Gbps

PoE Out Ports
24 x 802.3af (PoE), 802.3at (PoE+)

48 x 802.3af (PoE), 802.3at (PoE+)

8 x 802.3af (PoE), 802.3at (PoE+)

SFP Ports
2 x 10G SFP+

4 x 10G SFP+

2 x 10G SFP+

2 x 25G SFP28

Management
Ethernet

Ethernet

Ethernet

Ethernet

Max Power Consumption
550 W

870 W

150 W

100 W

Operating Temperature
-5 °C to 40 °C

-5 °C a 40 °C

-5 °C to 45 °C

-5 °C to 40 °C

Dimensions
442 x 44 x 325 mm

442 x 44 x 400 mm

200 x 248 x 44 mm

442 x 44 x 285 mm

Weight
5.2 kg

6.3 kg

2.44 kg

4.57 kg

Mounting Method
RackMount

RackMount

Wall Mount, Tabletop

RackMount

Environment
Indoor

Indoor

Indoor

Indoor
|   | | | | |
| --- | --- | --- | --- | --- |
| Ethernet Ports | 12 x 1 Gbps, 12 x 2.5 Gbps | 48 x 2.5 Gbps | 8 x 2.5 Gbps | 24 x 10 Gbps |
| PoE Out Ports | 24 x 802.3af (PoE), 802.3at (PoE+) | 48 x 802.3af (PoE), 802.3at (PoE+) | 8 x 802.3af (PoE), 802.3at (PoE+) | |
| SFP Ports | 2 x 10G SFP+ | 4 x 10G SFP+ | 2 x 10G SFP+ | 2 x 25G SFP28 |
| Management | Ethernet | Ethernet | Ethernet | Ethernet |
| Max Power Consumption | 550 W | 870 W | 150 W | 100 W |
| Operating Temperature | -5 °C to 40 °C | -5 °C a 40 °C | -5 °C to 45 °C | -5 °C to 40 °C |
| Dimensions | 442 x 44 x 325 mm | 442 x 44 x 400 mm | 200 x 248 x 44 mm | 442 x 44 x 285 mm |
| Weight | 5.2 kg | 6.3 kg | 2.44 kg | 4.57 kg |
| Mounting Method | RackMount | RackMount | Wall Mount, Tabletop | RackMount |
| Environment | Indoor | Indoor | Indoor | Indoor |