MikroTik RB260GSP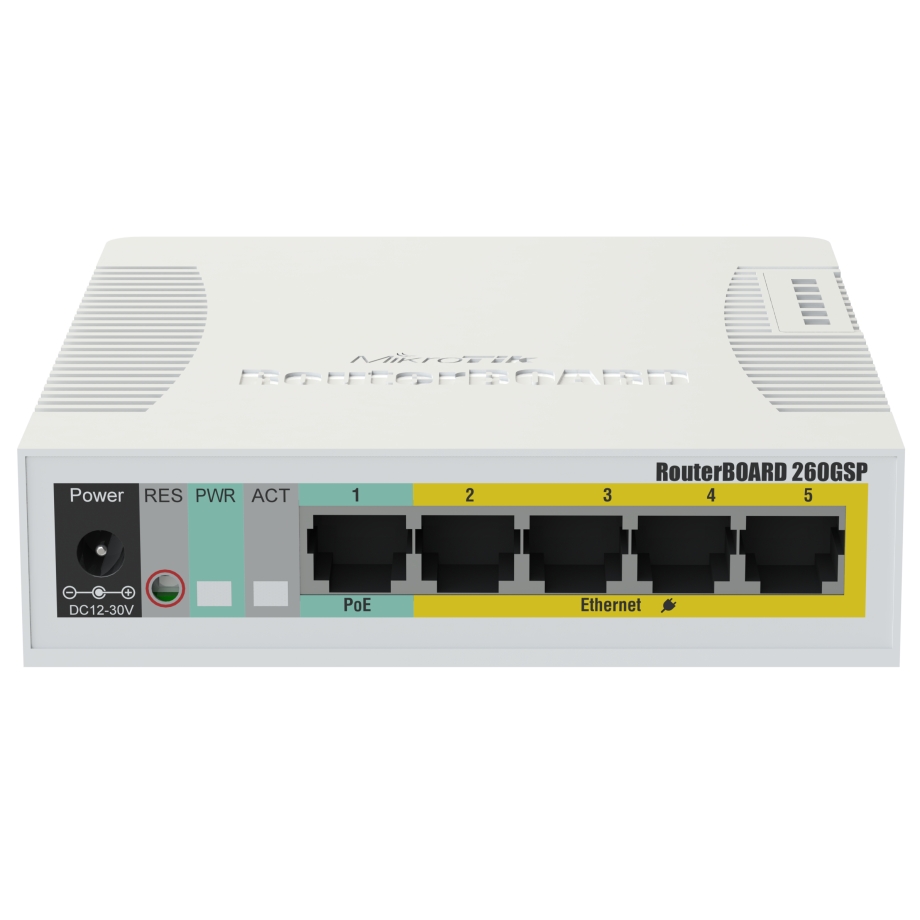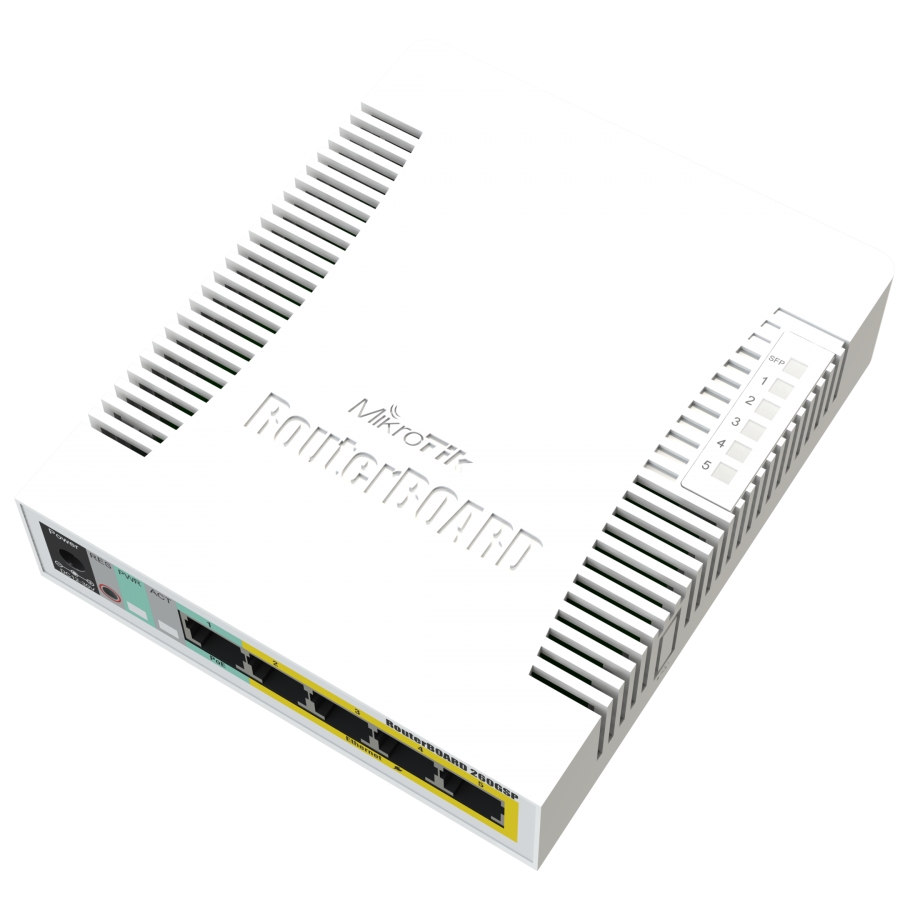 Short description
Smart Gigabit PoE Switch, 5xGLAN Ethernet Ports, 1xSFP cage and SwOS
Detailed description
5x Gigabit PoE out Ethernet Smart Switch, SFP Cage, Plastic Case, SwOS
The RB260GSP is a small SOHO switch, which features power output on it's Ethernet ports. Ports 2-5 can power other PoE capable devices with the same voltage as applied to the unit (passive PoE over data lines only). The RB260GSP has five Gigabit Ethernet ports and one SFP cage, switching is done by an Atheros Switch Chip. The device is running an operating system designed specifically for MikroTik Switch products - SwOS.
Tested and recommended for use with MikroTik SFP modules: S-85DLC05D, S-31DLC20D and S-35/53LC20D (not included)
SwOS is configurable from your web browser. It gives you all the basic functionality for a managed switch, plus more: Allows managing port-to-port forwarding, apply MAC filter, configure VLANs, mirror traffic, apply bandwidth limitation and even adjust some MAC and IP header fields.
Technical Specs / Datasheet