MikroTik CSS326-24G-2S+RM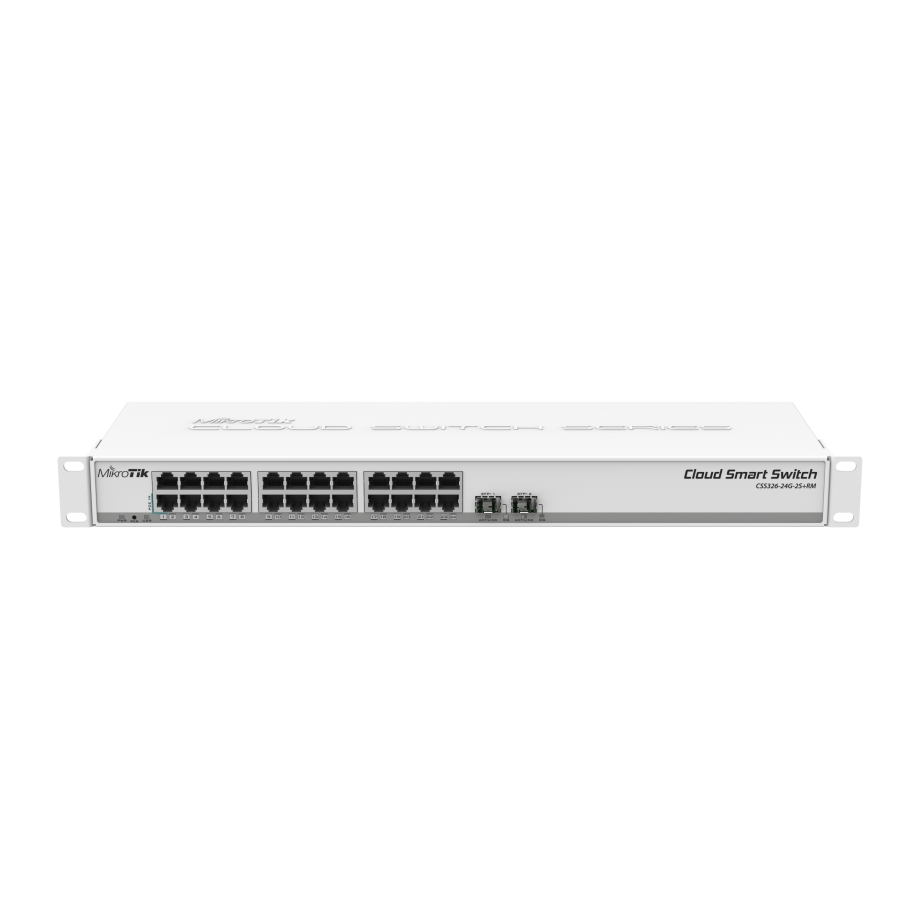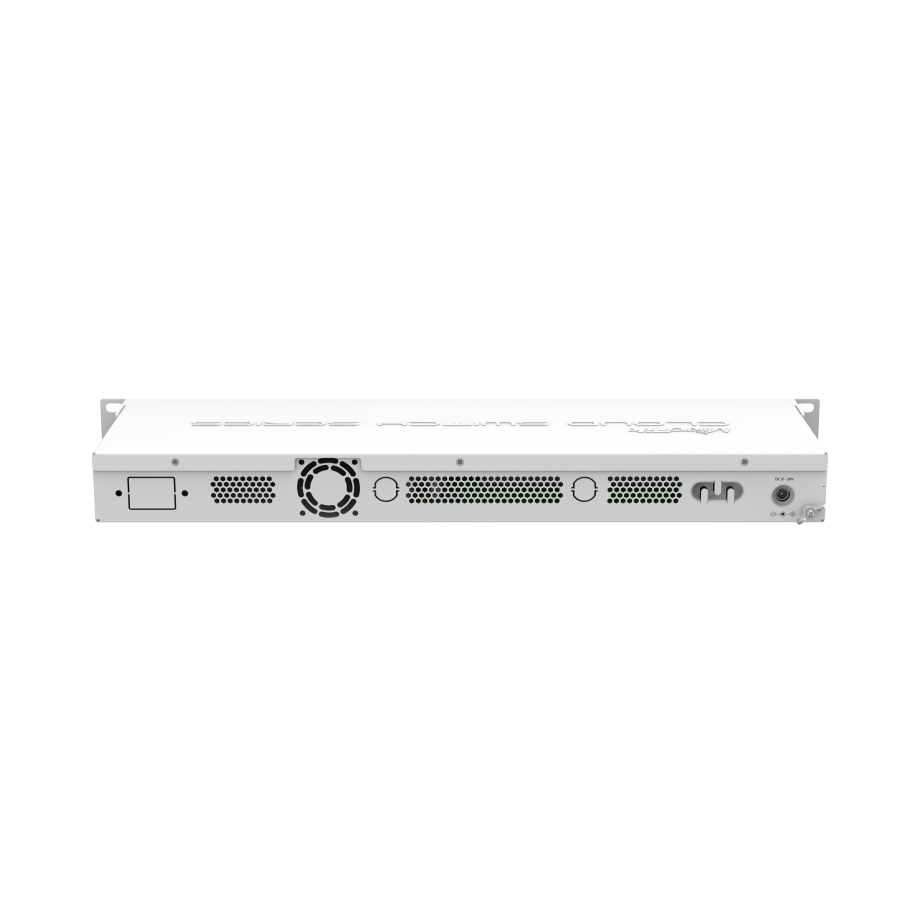 MikroTik MTCNA Certificate
MikroTik Value Added Distributor
MikroTik MTCNA Certificate
MikroTik Value Added Distributor
Detailed description
Simplified Networking Excellence
Discover advanced networking with the MikroTik CSS326-24G-2S+RM. This 24-port Gigabit Ethernet Switch enhances connectivity and control of your network infrastructure. The CSS326-24G-2S+RM is powered by the advanced Marvell DX switch chip architecture: its high-speed and efficient data routing eliminates bottlenecks and delivers lag-free communication. The non-blocking Layer 2 switching capacity guarantees efficient data handling, even in demanding environments, - which means that it enables simultaneous data transmission across all ports, preventing congestion.
Effortless Control
Navigating and managing your network is effortless with the SwOS operating system. Easily accessible through a user-friendly web interface, it empowers you to configure essential network settings effortlessly. These include creating VLANs to segregate network traffic for better security and organization, setting bandwidth limitations to ensure fair and smooth data flow, and implementing MAC filtering for controlled device access. MAC filtering, for instance, restricts network access based on specific device MAC addresses, enhancing network security by allowing only authorized devices to connect.
Optimize your network's performance with advanced protocols such as IEEE 802.1Q VLANs and Rapid Spanning Tree Protocol. These tools streamline network convergence and stability, mitigating disruptions and allowing for efficient data exchange. IEEE 802.1Q VLANs enable effective network segmentation, enhancing organization and security by isolating different types of traffic. On the other hand, Rapid Spanning Tree Protocol boosts network stability by preventing loops that can disrupt communications and compromise performance.
Versatile Network Options
With 24 high-speed 1 Gbps ports and 2 rapid 10G SFP+ ports, the CSS326-24G-2S+RM offers versatility to accommodate various network needs. The SFP cage supports both 1.25 Gb SFP modules, which are suitable for specific applications, and 10 Gb SFP+ modules, ideal for high-speed connections. This flexibility ensures compatibility with evolving network technologies, allowing you to tailor your network infrastructure to your specific requirements.
For improved security, the CSS326-24G-2S+RM delivers features that collectively ensure data protection against threats, such as unauthorized access and data interception. Port isolation separates ports, isolating devices and stopping unauthorized communication. It boosts security by blocking attack paths and stops threats from spreading within your network, ensuring a safer and more secure environment. Access Control Lists (ACLs) empower you to set specific access rules for network resources, granting or denying access based on your defined criteria. This provides enhanced security and precise control over network interactions.
Compare with similar products
 
Ethernet Ports
24 x 1 Gbps

24 x 1 Gbps

24 x 1 Gbps

SFP Ports
2 x 10 Gbps

2 x 10 Gbps

2 x 10 Gbps

24 x 10 Gbps

QSFP Ports

2 x 40 Gbps

USB Ports

1 x USB-A 2.0

RAM
N/A

512 MB

512 MB

64 MB

Storage Memory
2 MB

16 MB

16 MB

16 MB

Form Factor
Rack-mounted 19"

Desktop

Rack-mounted 19"

Rack-mounted 19"

Operating System
SwOS

RouterOS

RouterOS

RouterOS
|   | | | | |
| --- | --- | --- | --- | --- |
| Ethernet Ports | 24 x 1 Gbps | 24 x 1 Gbps | 24 x 1 Gbps | |
| SFP Ports | 2 x 10 Gbps | 2 x 10 Gbps | 2 x 10 Gbps | 24 x 10 Gbps |
| QSFP Ports | | | | 2 x 40 Gbps |
| USB Ports | | | | 1 x USB-A 2.0 |
| RAM | N/A | 512 MB | 512 MB | 64 MB |
| Storage Memory | 2 MB | 16 MB | 16 MB | 16 MB |
| Form Factor | Rack-mounted 19" | Desktop | Rack-mounted 19" | Rack-mounted 19" |
| Operating System | SwOS | RouterOS | RouterOS | RouterOS |