MikroTik CRS326-24G-2S+RM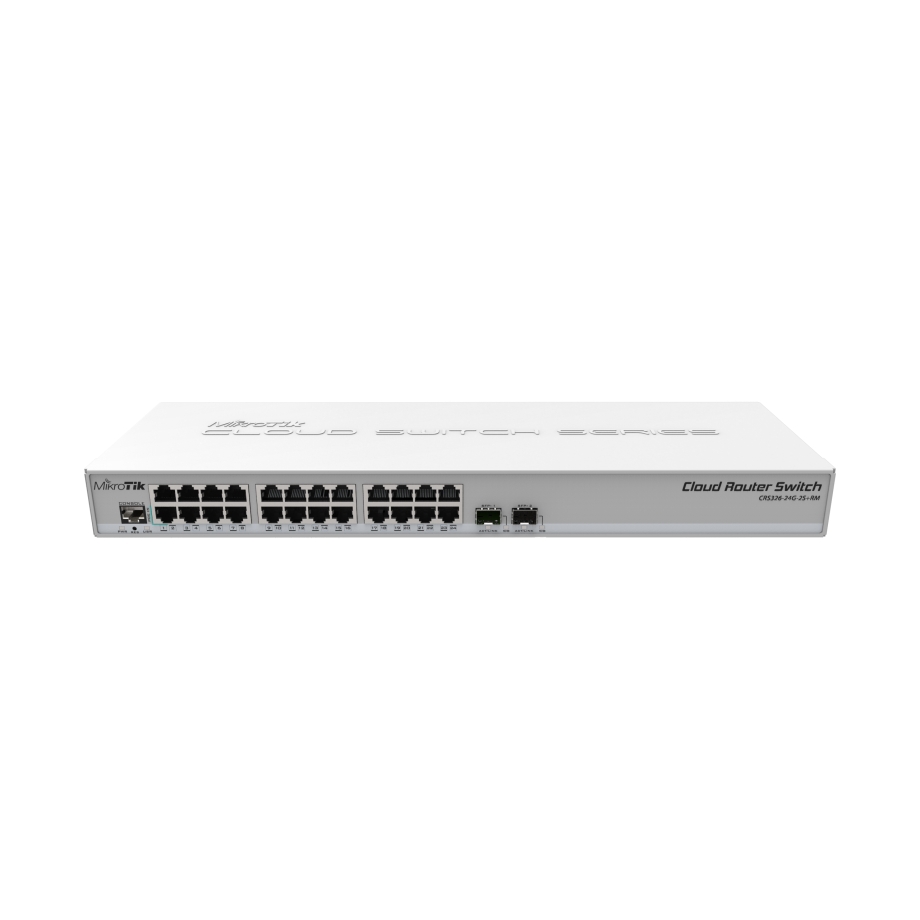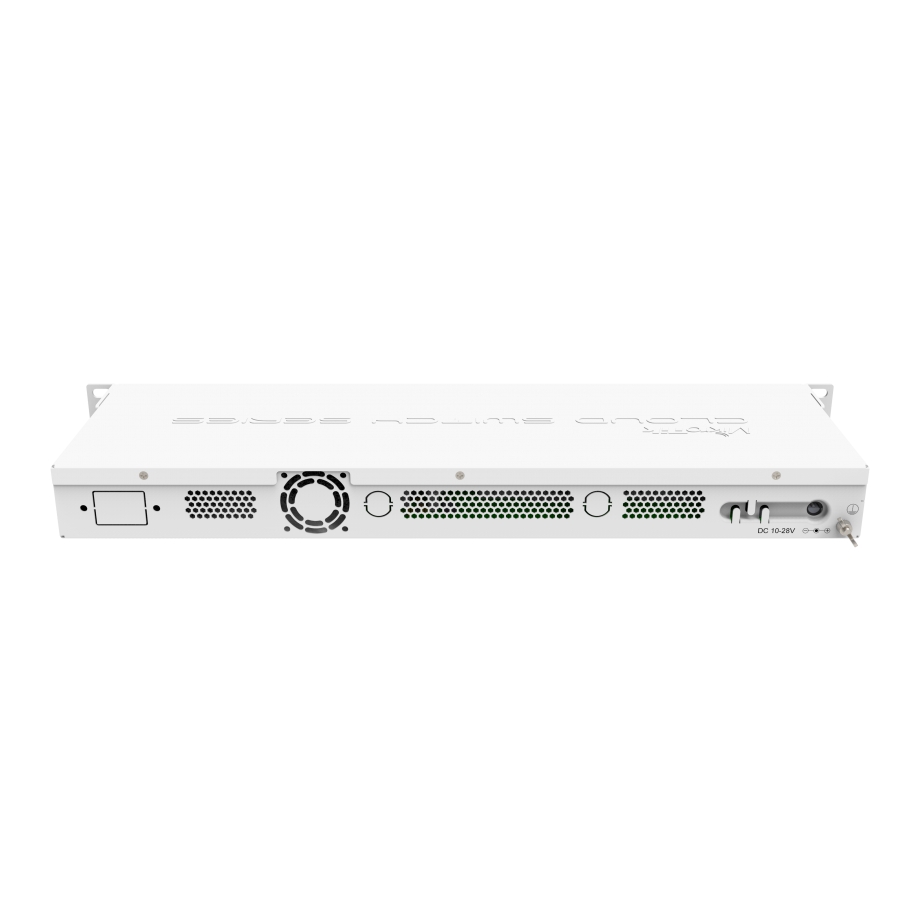 MikroTik MTCNA Certificate
MikroTik Value Added Distributor
MikroTik MTCNA Certificate
MikroTik Value Added Distributor
Available product variations
Detailed description
Unleash Advanced Networking
Unlock the full potential of your network with the MikroTik CRS326-24G-2S+RM. This outstanding switch features 24 Gigabit ports and 2 high-speed SFP+ cages, all fitting within a compact 1U rackmount case. With its 800 MHz core speed 98DX3236 chipset and 512 MB of RAM, it delivers exceptional speed and reliability to your network.
As technology evolves, higher data transfer speeds may become essential. The SFP cage supporting both 1.25G SFP and 10G SFP+ modules ensures your network is prepared to seamlessly integrate new devices or upgrades without requiring significant infrastructure changes.
Customized Solutions
The CRS326-24G-2S+RM offers a unique dual boot capability, allowing you to choose between RouterOS and SwOS operating systems. Whether you prefer the simplified switch-specific functions of SwOS or the comprehensive features of RouterOS, this switch adapts to your specific networking requirements.
This advanced switch offers a wide range of capabilities that go beyond basic networking functions. It ensures smooth communication between ports, enhances security through device filtering, optimizes data flow with isolated device groups, allows for in-depth analysis without disruption, maintains balanced bandwidth allocation, and fine-tunes data routing for improved efficiency. These features work together to make your network more efficient, secure, and responsive to modern connectivity needs.
Maximizing Potential
This switch combines high-performance elements to enhance your networking experience. It offers non-blocking Layer 2 switching for seamless data flow and accommodates large networks with its 16K host table. You can segment your network effectively using IEEE 802.1Q VLAN support, ensuring organization and security with up to 4K VLANs. The switch isolates specific ports and enhances security, while also preventing disruptions caused by excessive broadcast traffic. Easily mirror traffic for analysis without affecting regular operations, and manage redundant paths with Rapid Spanning Tree Protocol. Strengthen network security with Access Control Lists, identify neighbouring devices conveniently with MikroTik Neighbor Discovery, and monitor your network remotely through SNMP v1. The user-friendly web-based GUI simplifies configuration and management tasks. Altogether, these features optimize efficiency, security, and overall network performance, aligning with the demands of modern connectivity.
Compare with similar products
 
Ethernet Ports
24 x 1 Gbps

24 x 1 Gbps

24 x 1 Gbps

SFP Ports
2 x 10 Gbps

2 x 10 Gbps

2 x 10 Gbps

24 x 10 Gbps

QSFP Ports

2 x 40 Gbps

USB Ports

1 x USB-A 2.0

RAM
512 MB

N/A

512 MB

64 MB

Storage Memory
16 MB

2 MB

16 MB

16 MB

Form Factor
Rack-mounted 19"

Rack-mounted 19"

Desktop

Rack-mounted 19"

Operating System
RouterOS

SwOS

RouterOS

RouterOS
|   | | | | |
| --- | --- | --- | --- | --- |
| Ethernet Ports | 24 x 1 Gbps | 24 x 1 Gbps | 24 x 1 Gbps | |
| SFP Ports | 2 x 10 Gbps | 2 x 10 Gbps | 2 x 10 Gbps | 24 x 10 Gbps |
| QSFP Ports | | | | 2 x 40 Gbps |
| USB Ports | | | | 1 x USB-A 2.0 |
| RAM | 512 MB | N/A | 512 MB | 64 MB |
| Storage Memory | 16 MB | 2 MB | 16 MB | 16 MB |
| Form Factor | Rack-mounted 19" | Rack-mounted 19" | Desktop | Rack-mounted 19" |
| Operating System | RouterOS | SwOS | RouterOS | RouterOS |