Teltonika FMP100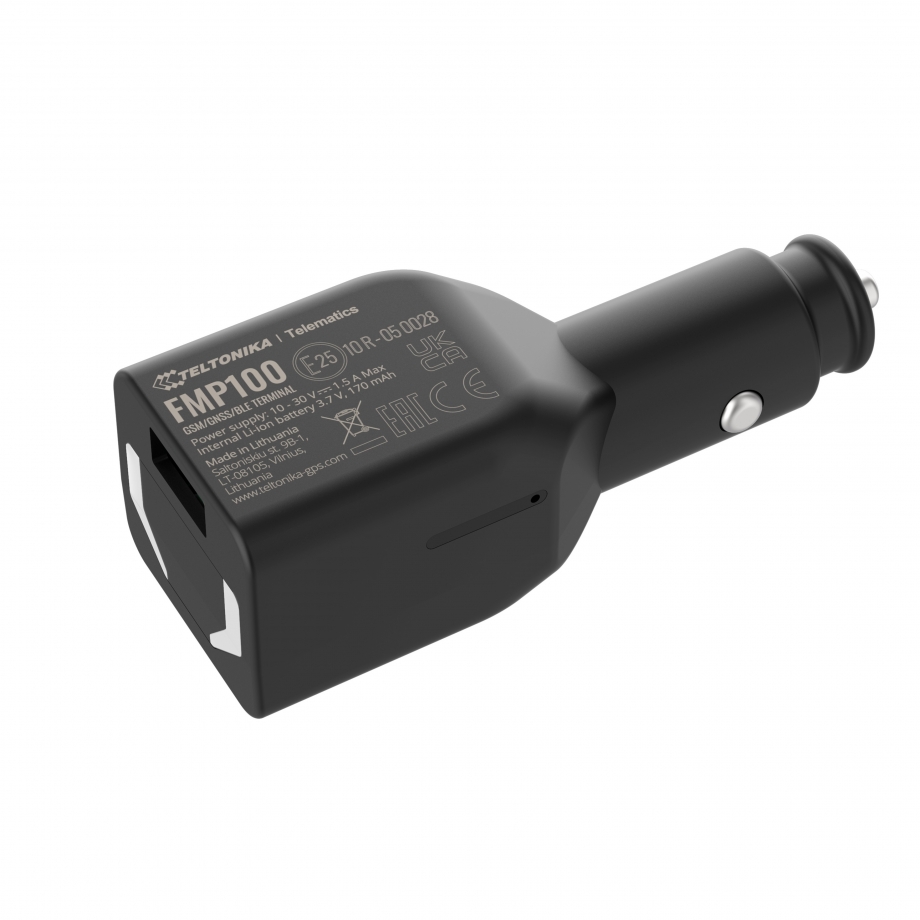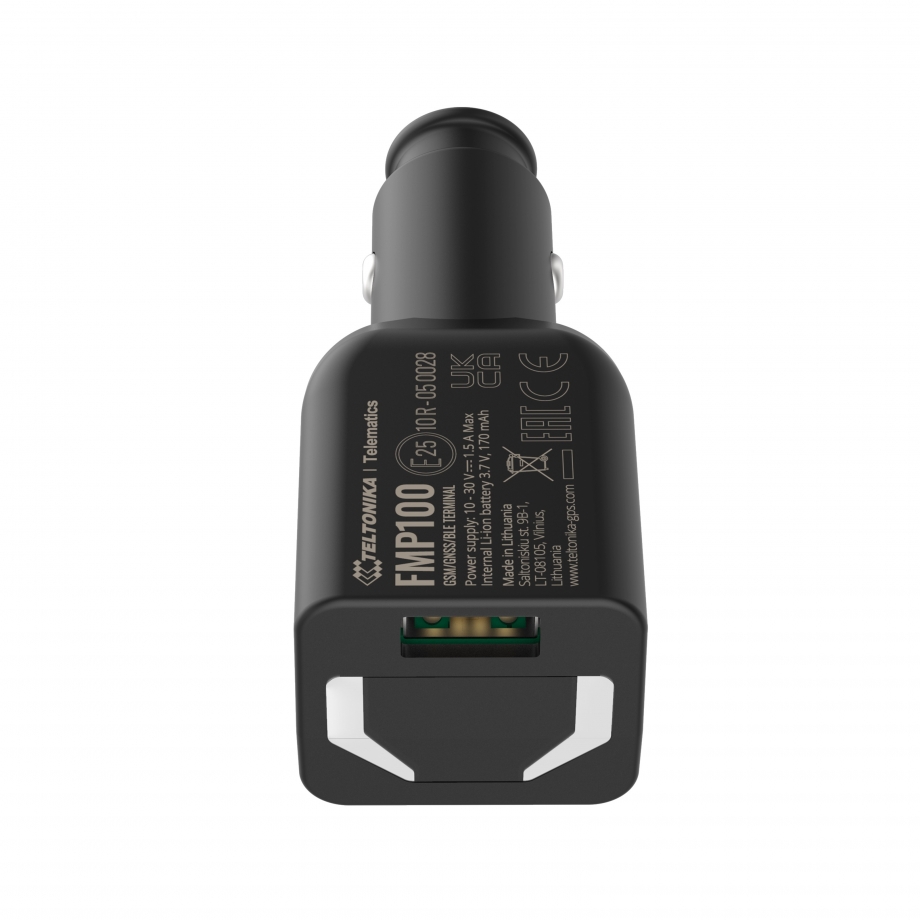 Certified Teltonika Engineers
Official Teltonika Distributor
Certified Teltonika Engineers
Official Teltonika Distributor
Detailed description
FMP100 is a tracker with GNSS, GSM and Bluetooth connectivity and cigarette lighter power connector for easy installation. It is ideal for light vehicle tracking in applications like courier delivery service, car rental & leasing, insurance telematics and many other applications, where simple integration is a must. Bluetooth 4.0 LE allows this small device to have capabilities of an advanced tracker: various data reading from Bluetooth Low Energy sensors, hands-free headset usage, firmware and configuration update.
Built-in button to generate an alarm event in case of an accident
Built-in RGB LED and buzzer helps to know the device status and the events of a vehicle
Charger for external devices such as smartphones, pods, etc.
Technical Specs / Datasheet