Teltonika FMB001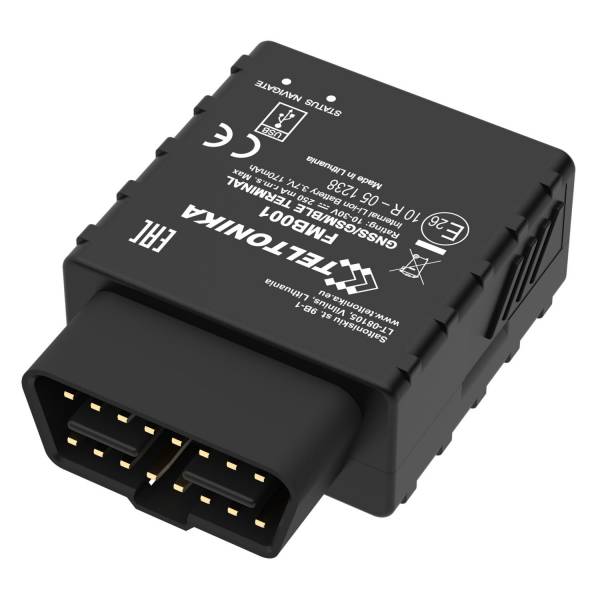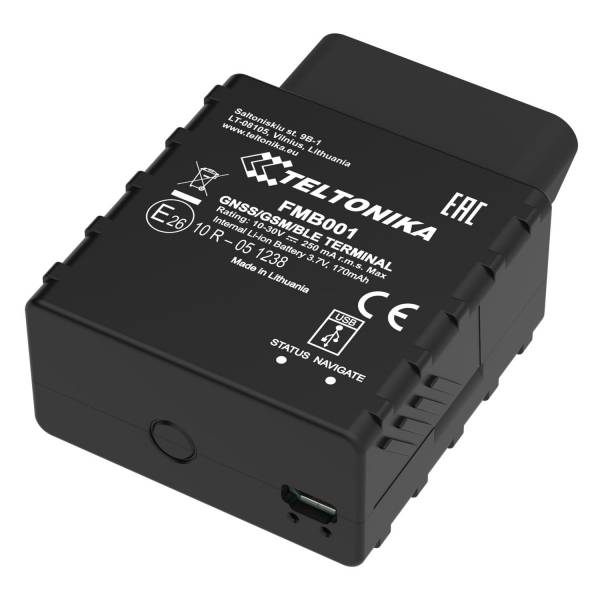 Short description
2G tracker with OBD & OBD OEM data reading
Detailed description
FMB001 is an advanced real-time tracking terminal with GNSS, GSM, Bluetooth, K-Line (OBD II) connectivity. The tracker is reading standard OBD data like mileage, RPM, fuel level, speed, pedal position, VIN or fault codes. Bluetooth LE-based wireless connection of external devices, including Low Energy beacons and sensors, to monitor temperature, humidity, magnet detection, and movement. Simply plug the device in OBD-II port and start tracking. An Optional OBD Power Cable is not included.
FMB001 connects directly to car OBDII connector and is able to read up to 32 vehicle onboard parameters.
Integrated Bluetooth enables wireless headset and various other Bluetooth sensors connectivity.
Simply connect your device to configurator via Bluetooth.
FMB001 will store all data in micro SD card when driving in areas where GSM is not available.
Prevent your vehicle from theft with advanced anti theft functionality.
Combine Auto Geofencing with new Towing detection functionality.
Ensure safety of Your employee with smart Crash detection, get alarm message immediately after accident.
Worldwide version. 2G (GSM): B2, B3, B5, B8. Please check if 2G is supported in your country before order.
Technical Specs / Datasheet