Teltonika FMB003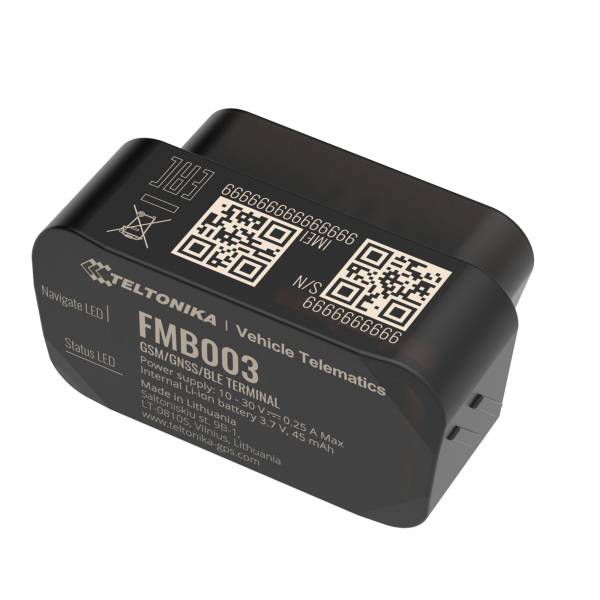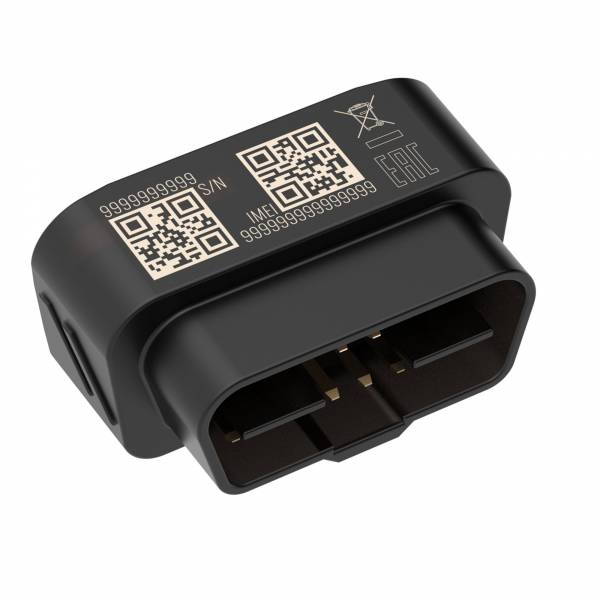 Short description
The smallest 2G tracker that fits perfectly in any car
Detailed description
FMB003 is an ultra-small tracking device dedicated to next generation OBD applications. The main feature of FMB003 is its possibility to read OEM parameters (PIDs) via OBD port. With this device you will be able to read Real Odometer and Real Fuel Level data. This tracker comes with supported vehicles and data list, so you don't need to guess what data you can read from specific vehicle.
It is a perfect tracker for a wide range of use cases - including fleet management of light commercial vehicles, driver log-book, insurance telematics (UBI), car rental & leasing and others. The device supports various BLE 4.0 sensors, beacons, hands-free headset, firmware and configuration update via Bluetooth, expanding its already rich set of features.
The smallest GNSS tracker for rich connected car applications
Crash detection according to accelerometer data
Bluetooth for external devices and Low Energy sensors
List of vehicles with available OEM parameters to be read
Supported vehicles and data list
Standard OBDII data reading from vehicle ECU
Worldwide version. 2G (GSM): B2, B3, B5, B8. Before ordering, please check if 2G is supported in your country.
Technical Specs / Datasheet