Network Video Recorder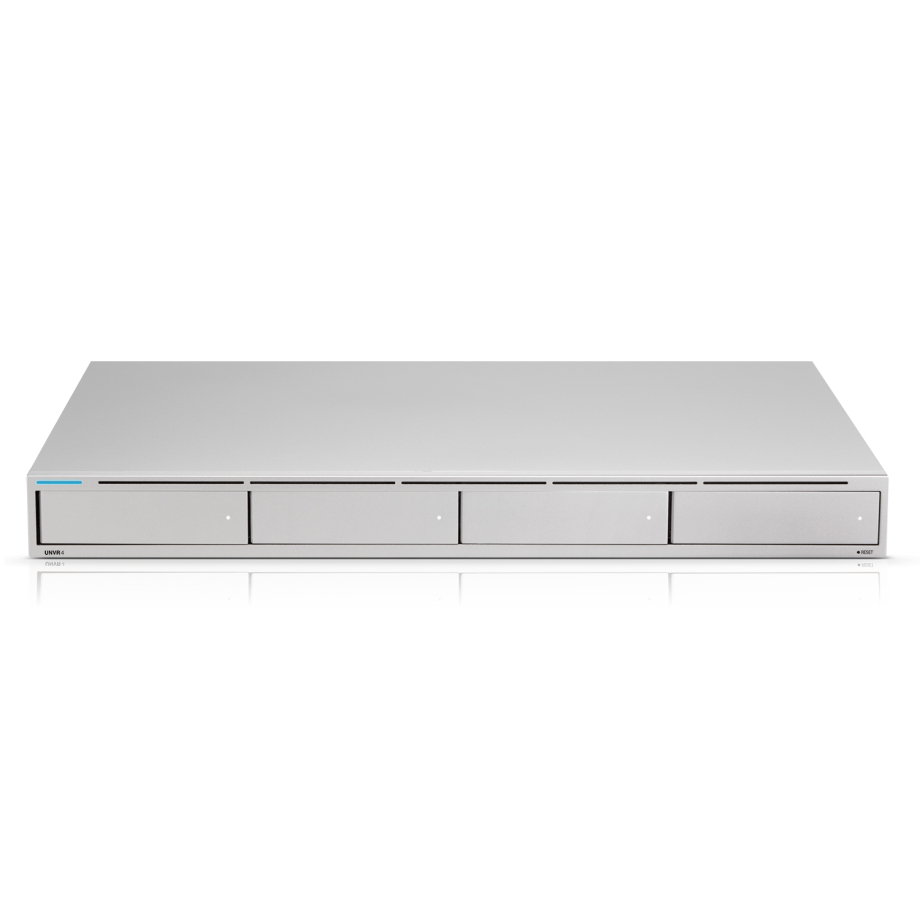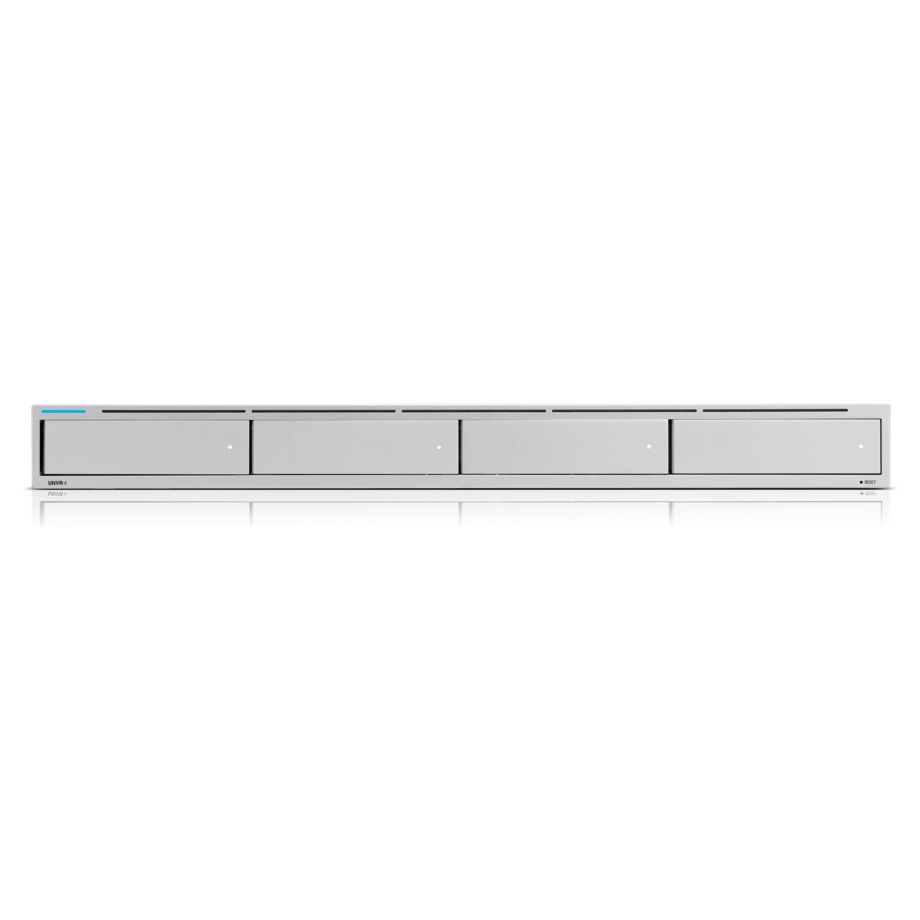 Ubiquiti Elite Distributor
Ubiquiti Elite Distributor
Available product variations
Detailed description
Business-Grade Network Video Recorder
The UniFi® NVR 4 is an enterprise network video recorder that integrates an NVR, the UniFi Protect application, and a 4-drive bay. The UNVR-4 unifies enterprise-class data protection and scalable storage with simple Plug and Play integration using the intuitive UniFi Protect application. From a desktop computer or mobile device, you can access your surveillance recordings from virtually anywhere using the intuitive graphical user interface. The mobile app is available for iOS and Android-based devices.
Simply scalable building video security
The platform designed for multi-camera deployments. The drive bays are easily accessed from the front panel, so hard drive mounting and maintenance are simple. Using four 8 TB drives in a RAID 5 configuration, the UNVR-4 can provide up to 30 days of 4k video storage for 15 cameras or Full HD video storage for 50 cameras.
Store your footage for 30 days
Enterprise network video recorder, can provide up to 30 days of 4K video storage for 15 cameras or Full HD video storage for 50 cameras
Redundant power support
Proprietary redundant power system designed to protect from sudden power supply module failure. Use USP-RPS* or USW-Mission-Critical**
* Sold separately ** Coming soon
Advanced monitoring of your network
You can monitor your property from any device, anywhere, using free remote access for streaming and viewing your recordings. Your video will be stored on your own secure hardware, not on a cloud server.
Compare with similar products
 
Ethernet Ports
1 x 1 Gbps

1 x 1 Gbps

SFP Ports
1 x 10G SFP+

1 x 10G SFP+

Management
Ethernet

Ethernet

Bluetooth

4.1

Hard Drive Bay
4 x 3.5" SATA

7 x 2.5" SATA, 7 x 3.5" SATA

Hard Drive
Not Included

Not Included

Max Power Consumption
100 W

160 W

Operating Temperature
-5 °C to 40 °C

-5 °C to 40 °C

Weight
5.2 kg

9.45 kg
|   | | |
| --- | --- | --- |
| Ethernet Ports | 1 x 1 Gbps | 1 x 1 Gbps |
| SFP Ports | 1 x 10G SFP+ | 1 x 10G SFP+ |
| Management | Ethernet | Ethernet |
| Bluetooth | | 4.1 |
| Hard Drive Bay | 4 x 3.5" SATA | 7 x 2.5" SATA, 7 x 3.5" SATA |
| Hard Drive | Not Included | Not Included |
| Max Power Consumption | 100 W | 160 W |
| Operating Temperature | -5 °C to 40 °C | -5 °C to 40 °C |
| Weight | 5.2 kg | 9.45 kg |
Technical Specs / Datasheet