Sector AirMax AC 21dBi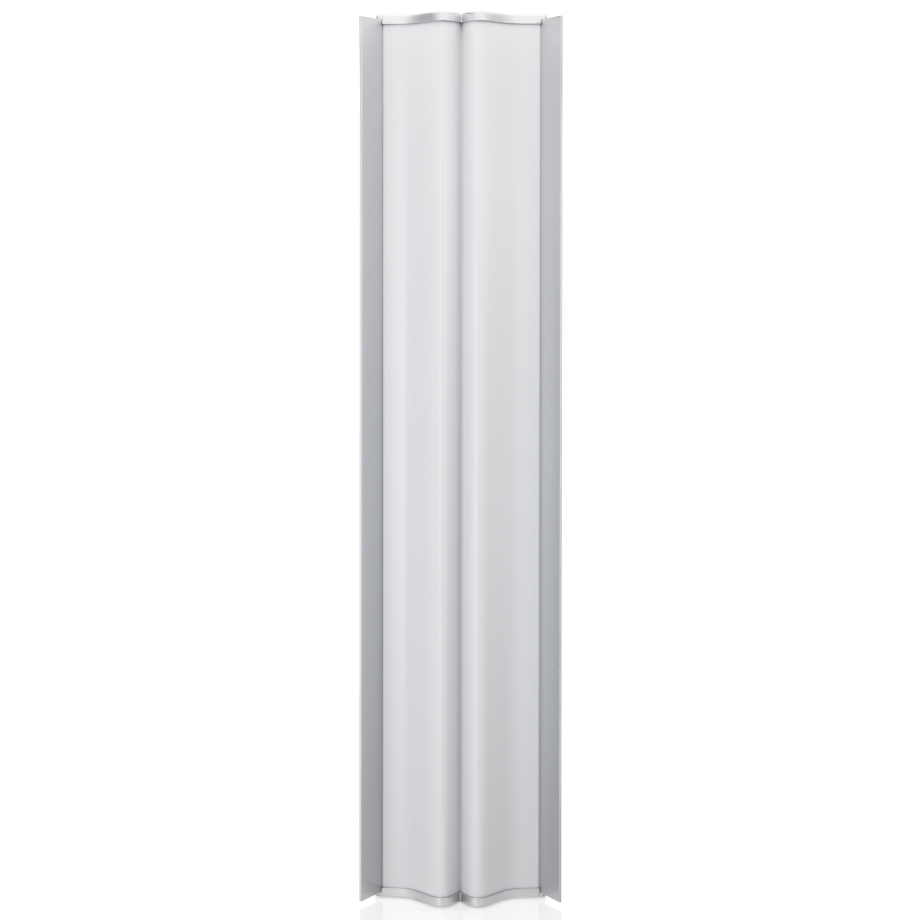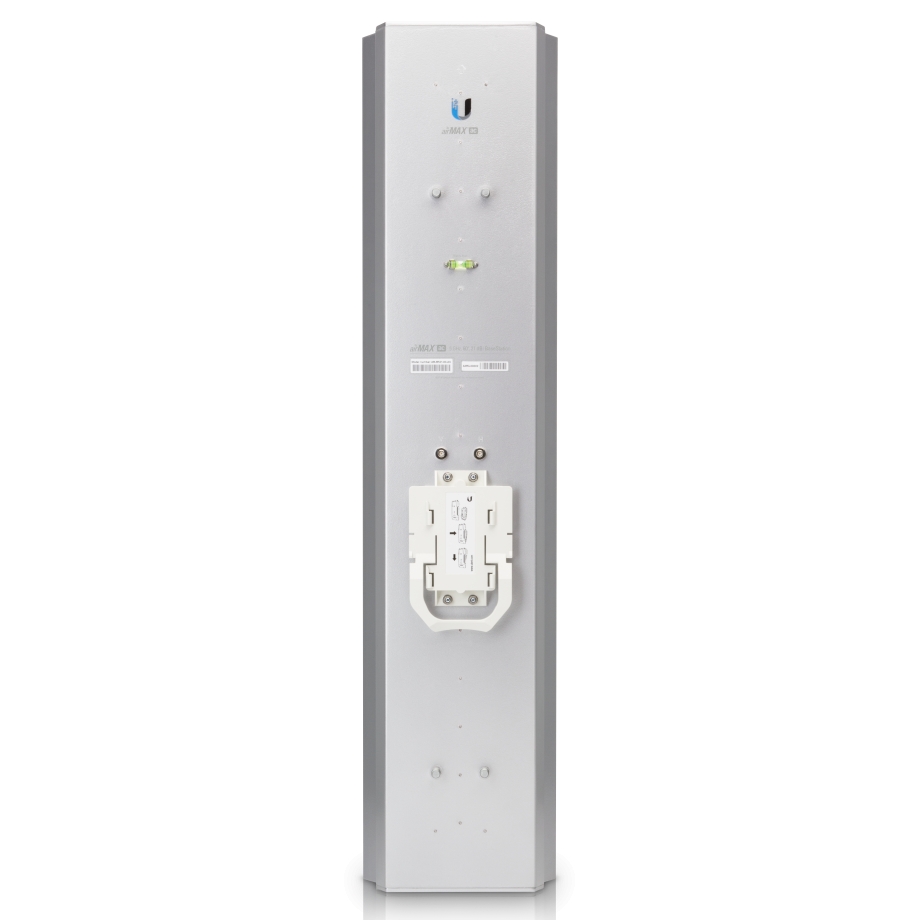 Ubiquiti Elite Distributor
Ubiquiti Elite Distributor
Available product variations
Detailed description
airMAX® AC 2x2 BaseStation Sector Antenna
The airMAX® AC Sector Antennas feature significant advances in scalability, noise isolation, and beam performance to complement the Rocket™ 5 AC radios in Point‑to‑MultiPoint (PtMP) networks. They are compatible with Rocket M5 models; however, optimal performance requires the Rocket 5 AC.
Breakthrough Design and Performance
The airMAX® AC Sector Antennas feature carrier-class construction with an innovative deflector design and 2x2, dual-polarity performance for airMAX networks.
Superior Noise Immunity
Featuring reduced sidelobes and backlobes, the airMAX® AC Sector Antennas are engineered to reject noise interference in co‑location deployments.
Market-Leading Beam Performance
Compare the diagram of the airMAX® AC Sector Antenna, model AM-5AC22-45, to the diagram of a standard sector antenna, and note the superior noise immunity and beam performance of the AM-5AC22-45
Industrial-Strength Construction
airMAX® AC Antennas are designed with robust mechanical design for outdoor application use.
Plug and Play Integration
Every airMAX® AC Antenna has a built-in Rocket™ mount, so no tools are needed to install the Rocket BaseStation.
Compare with similar products
 
Wireless Standard
802.11ac

802.11ac

Wireless Antenna Frequency Range & Gain
5.100 - 5.850 (GHz) 21 (dBi)

5.100 - 5.850 (GHz) 22 (dBi)

Antenna beamwidth
60 °

45 °

RF Connectors
2 x RP-SMA Female

2 x RP-SMA Female

Weight
4.8 kg

6.0 kg
|   | | |
| --- | --- | --- |
| Wireless Standard | 802.11ac | 802.11ac |
| Wireless Antenna Frequency Range & Gain | 5.100 - 5.850 (GHz) 21 (dBi) | 5.100 - 5.850 (GHz) 22 (dBi) |
| Antenna beamwidth | 60 ° | 45 ° |
| RF Connectors | 2 x RP-SMA Female | 2 x RP-SMA Female |
| Weight | 4.8 kg | 6.0 kg |