We would like to inform you that due to Easter holiday on Friday 7th and Monday 10th of April, our office will be closed, and we won't be able to answer your e-mails. Orders from the warehouse will not be shipped either. From 11th April, our services will operate as usual.
Teltonika FMB204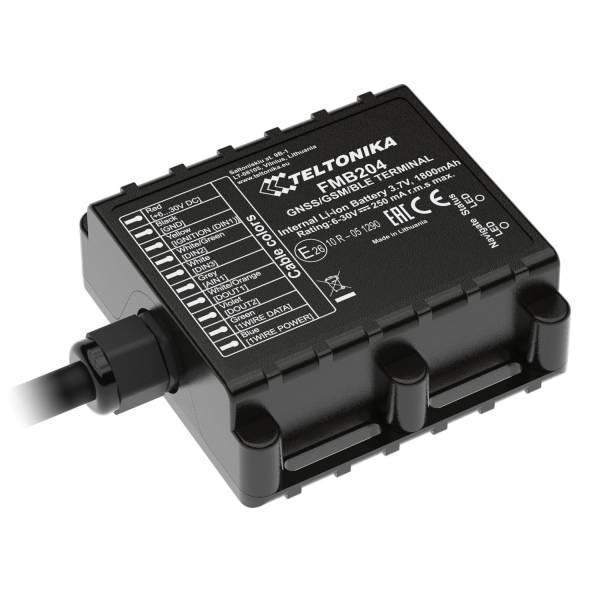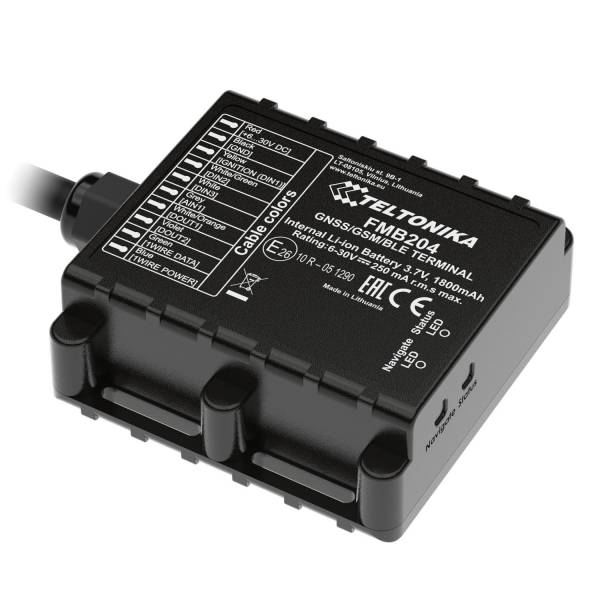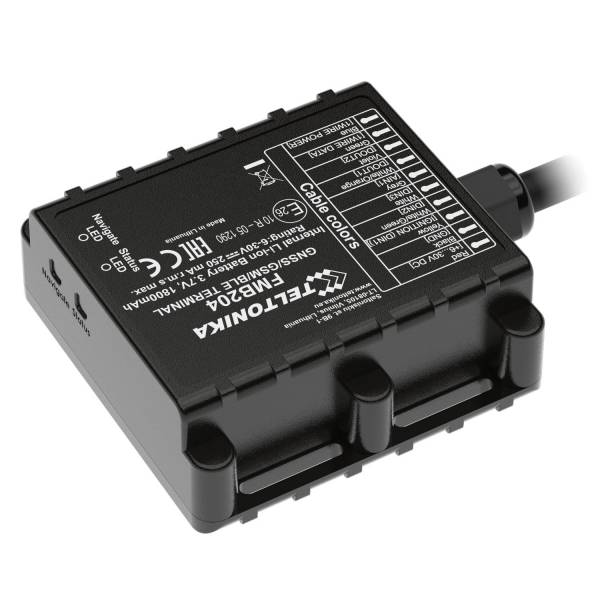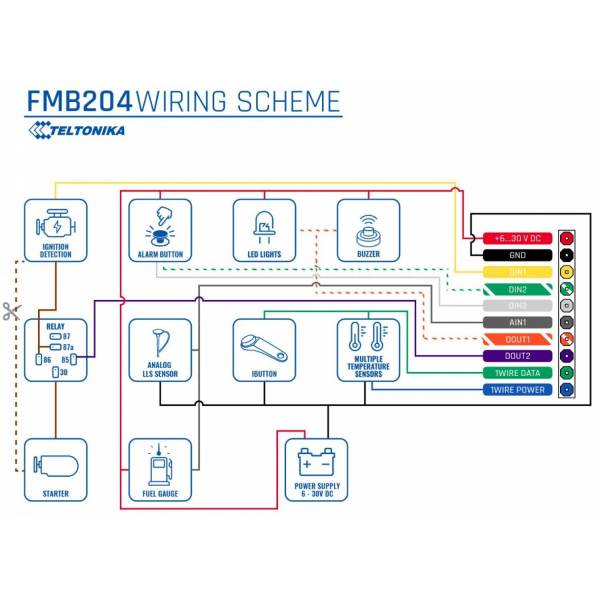 Short description
Small and professional waterproof tracker with internal high gain GNSS/GSM antenas, Blue-tooth and high capacity internal Li-ion battery
Detailed description
Teltonika FMB204 is a SPECIAL waterproof (IP67) tracker with Bluetooth connectivity, internal high gain GNSS and GSM antennas and integrated high capacity backup battery. Device is designed to work longer without power supply. FMB204 with LiPo battery can work up to 6 days in power saving mode. FMB204 is perfectly suitable for agriculture, delivery, refrigerated transport, trailers tracking, security & emergency services and even more. 6-30V power supply makes FMB204 suitable for motorbikes and water transport.
Worldwide version. 2G (GSM): B2, B3, B5, B8. Please check if 2G is supported in your country before order.