Teltonika FMB010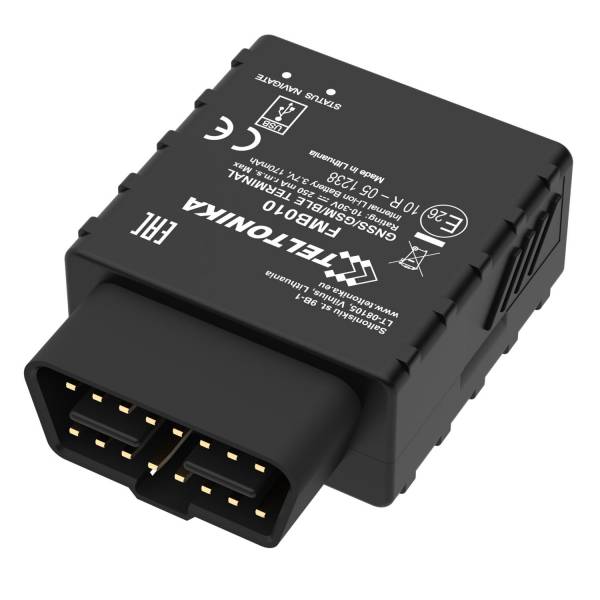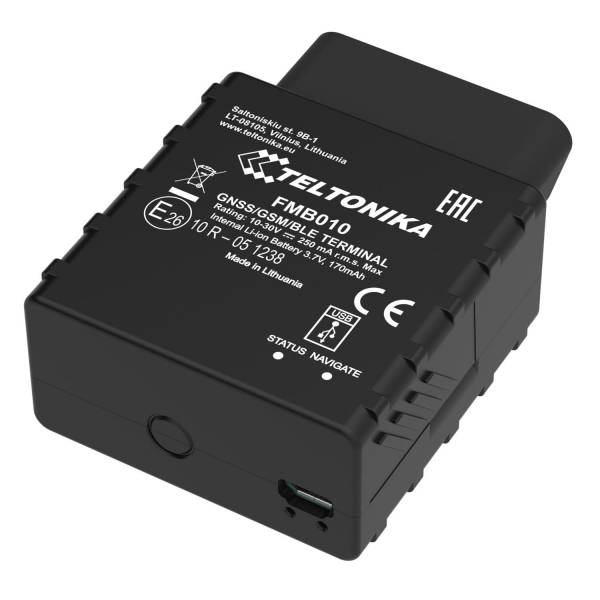 Short description
Real-time tracking terminal with GNSS, GSM and Bluetooth connectivity. * Optional OBD Power Cable is not included.
Detailed description
FMB010 is an easy OBDII Plug and Play tracker with GNSS, GSM and Bluetooth connectivity. FMB010 is perfectly suitable for light vehicle tracking in applications like courier delivery service, car rental & leasing, insurance telematics and many other where simple integration is a must.
This device supports temperature/humidity sensors, hands-free, firmware and configuration update via Bluetooth. Achieve efficient fuel consumption, prolong vehicle life and increase road safety with eco driving scenario. 170 mAh back-up battery allows the device to work without an external power source. Simply plug the device in OBDII port and start tracking.
Worldwide version. 2G (GSM): B2, B3, B5, B8. Please check if 2G is supported in your country before order.
Allows device to work without external power source
Bluetooth for external devices and Low Energy sensors
Built-in accelerometer for accurate crash trace data
Eco driving scenario for all-round better driving
Technical Specs / Datasheet