We would like to inform you that due to Easter holiday on Friday 7th and Monday 10th of April, our office will be closed, and we won't be able to answer your e-mails. Orders from the warehouse will not be shipped either. From 11th April, our services will operate as usual.
MikroTik CCR2004-1G-12S+2XS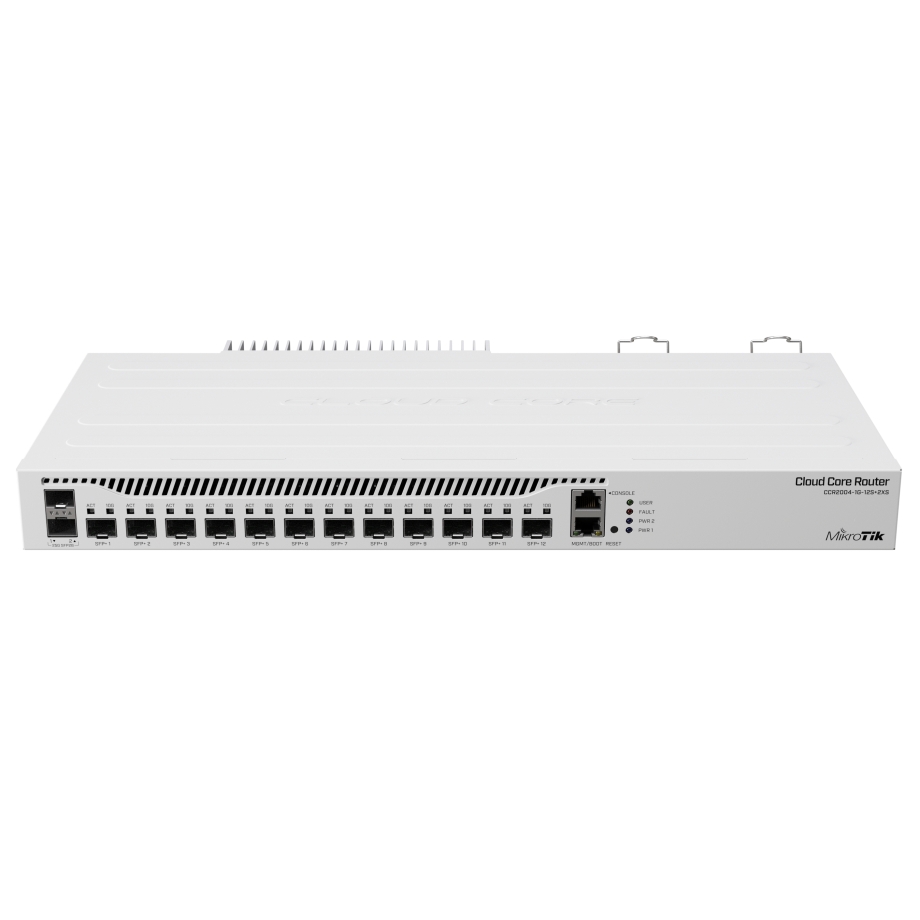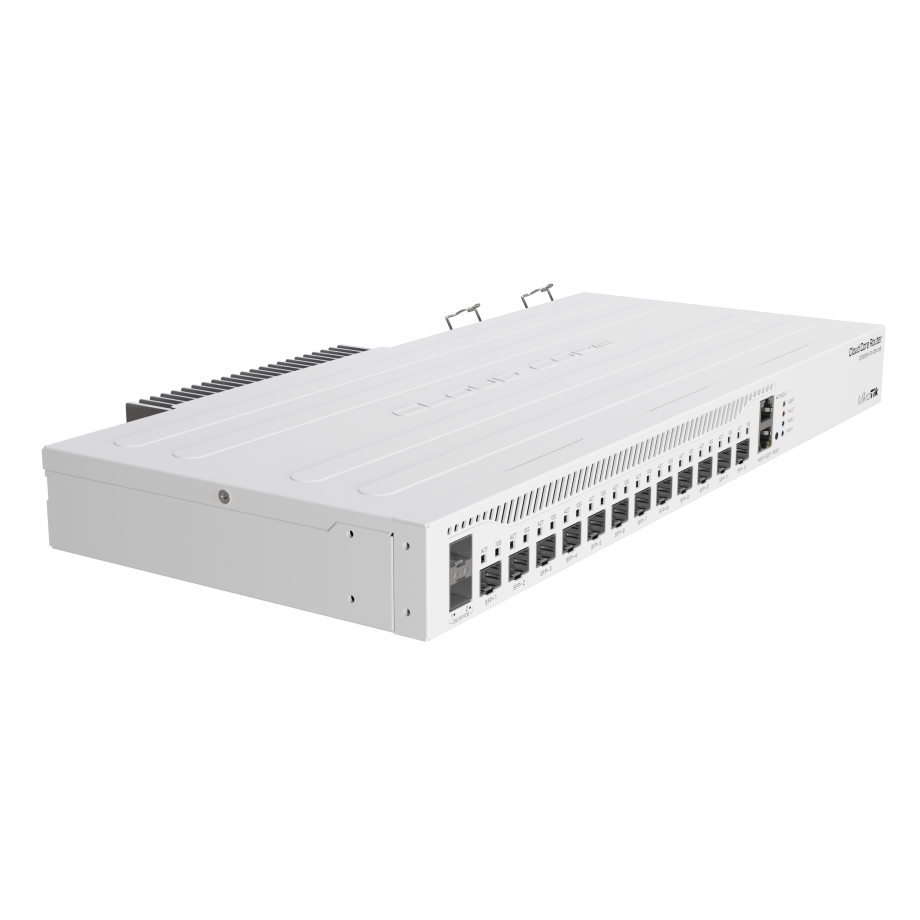 Short description
72 Cores, CPU 1GHz, 16GB RAM, 1x Gbit LAN, 8x SFP+ cage(10Gbit), RouterOS L6
Available product variations
Detailed description
Forget about all connectivity troubles and expand your setup with new CCR2004-1G-12S+2XS. This handy router features 12 x 10G SFP+ and 2 x 25G SFP28 ports. CCR2004-1G-12S+2XS is a router with the most powerful single-core performance so far. It provides incredible results in single tunnel (up to 3.4 Gbps) and BGP feed processing.
Paired with MikroTik multiport products as CRS317-1G-16S+RM, CRS312-4C+8XG-RM or CRS326-24S+2Q+RM, your networking setup will know no bounds. Performance-wise, CCR2004-1G-12S+2XS is on par with the renowned CCR1009/CCR1016 routers. And with dual redundant power supply you can forget about unexpected downtime!
With its elaborate port configuration, the new CCR2004-1G-12S+2XS is the perfect addition to any professional networking arsenal – it will save you tons of time in any situations! Size of RAM in RouterOS v7 is 4 GB ECC.