We would like to inform you that due to Easter holiday on Friday 7th and Monday 10th of April, our office will be closed, and we won't be able to answer your e-mails. Orders from the warehouse will not be shipped either. From 11th April, our services will operate as usual.
MikroTik CCR2216-1G-12XS-2XQ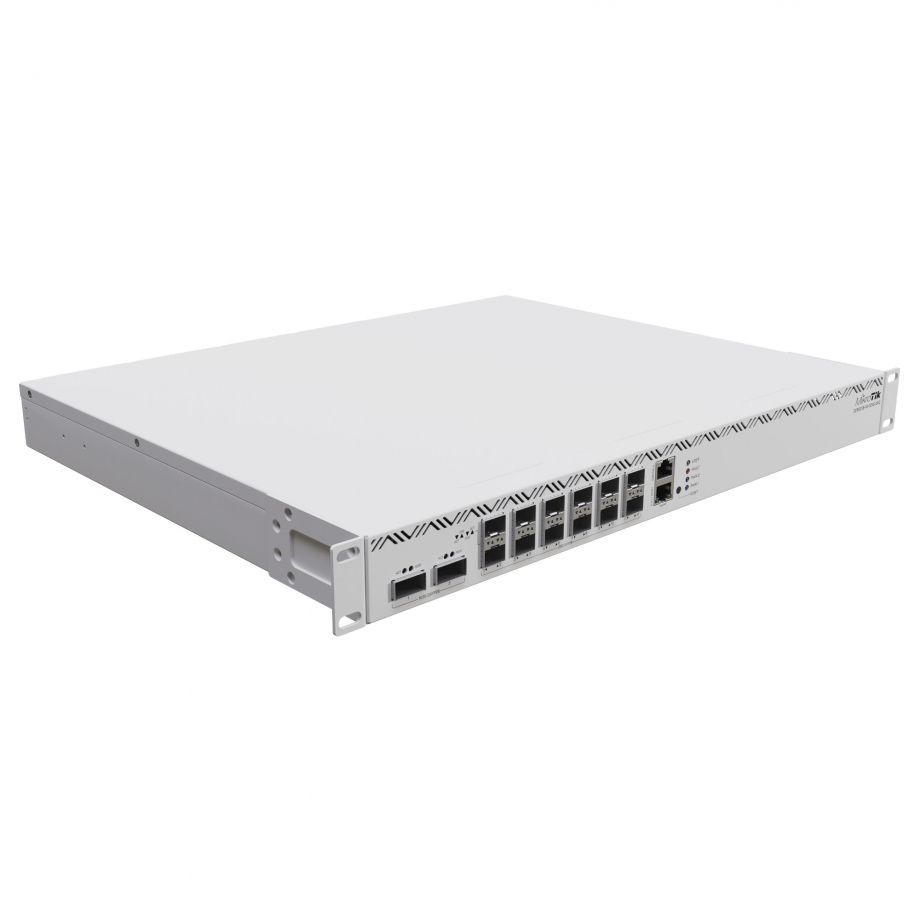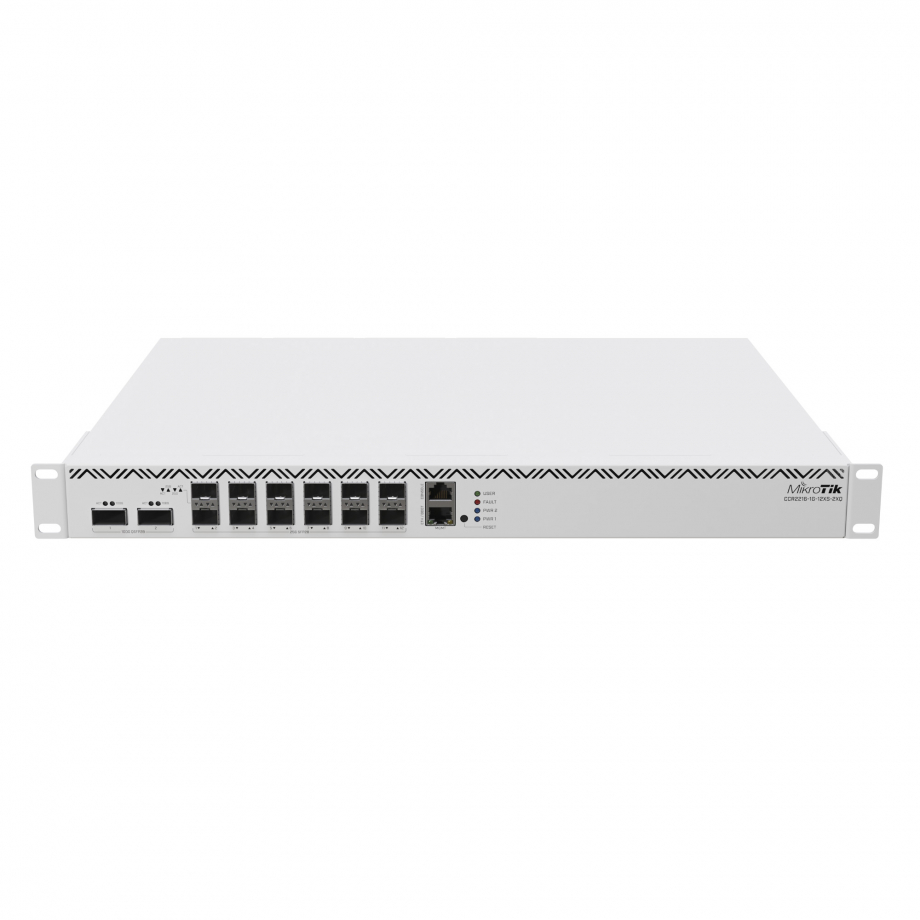 Short description
Cloud Core Router, 1x Gigabit Ethernet port, 12x 25G SFP28 ports, 2x 100G QSFP ports, 2x M.2 SATA slot
Stock availability
out of stock
arrival date unknown
Detailed description
Unleash the power of 100 Gigabit networking with L3 Hardware Offloading!
CCR2216-1G-12XS-2XQ capturing the future in a standard 1U rack-mount form-factor. 100 Gigabit networking made easy and affordable – for research, ISP, file hosting and other purposes.
Cloud Core Router 2216 features Marvell Prestera Aldrin2 switch-chip with L3 Hardware Offloading and four 25G CPU connection lines. With L3HW offloaded connections, this CPU can be at least 4x faster than the CCR1072 Tile CPU.
There are 2x QSFP28 cages for blazing-fast 100 Gigabit connectivity, 12x SFP28 cages for 25 Gigabit networking, and a Gigabit Ethernet port. The device comes with 16 GB of RAM, 128MB NAND storage, and two M.2 SATA slots for additional storage. There are four hot-swappable fans, as well as dual-redundant hot-swap power supplies. And these PSUs might look familiar if you have used our CCR1072 before: you can keep using your previous hot-swap power supplies and SFP modules.