MikroTik CRS518-16XS-2XQ-RM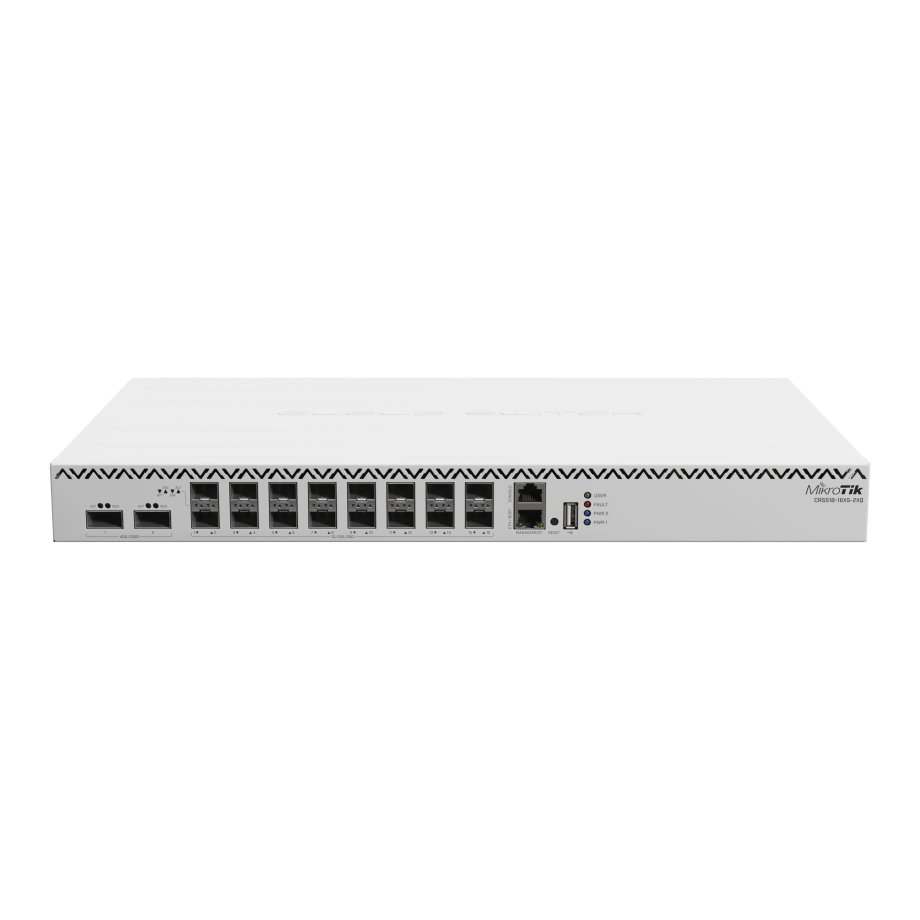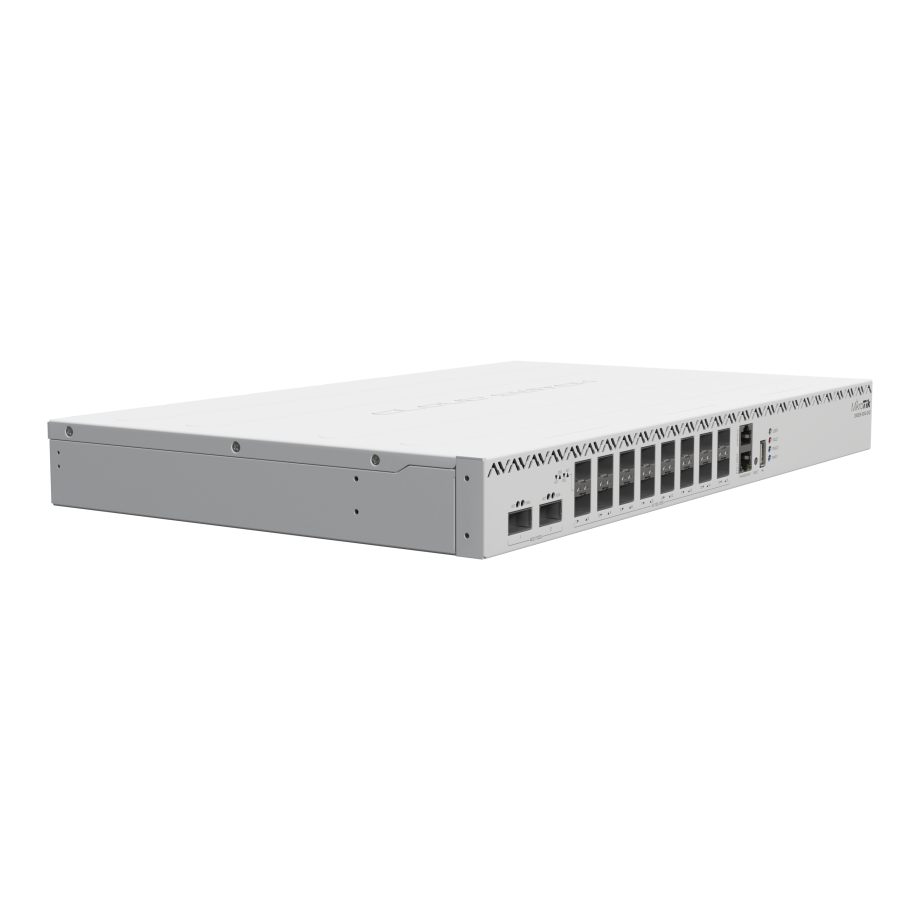 Short description
100 Gigabit Switch, 2X 100G QSFP28 Ports, 16X 25G SFP28 Ports, Hot-Swap Fans and Power supplies, Ultra Fast Switch-Chip
Detailed description
CRS518-16XS-2XQ is a new member of the 100 Gigabit product family. This switch is up for the challenge when the CRS504 port density is just not enough. With 2x 100 Gigabit QSFP28 ports and 16x 25 Gigabit SFP28 ports, this is the perfect cost-effective addition to any enterprise network or data center. You won't have to worry about unnecessary downtime with dual-redundant hot-swappable power supplies and fans.
The CRS518 switches connect every access level device to the main network, deal with traffic filtering, and network policy enforcement. And they handle all that thanks to the fantastic Marvell Prestera Aldrin2 switch-chip. The 25-gigabit ports are backward compatible with 10 Gigabit and 1 Gigabit SFP devices.
The two hot-swap power supplies support a high input voltage range: 100-240V. The board itself uses up to 45W of power, while the total maximum power consumption goes up to 77W with all the attachments. This switch supports VLAN (802.1Q, 802.1ad), L3 hardware offloaded routing, ACL, LACP, MLAG, Jumbo frames, IGMP/MLD snooping, and so on. Keep your RouterOS up to date and enjoy the real power of CRS!