MikroTik CCR2116-12G-4S+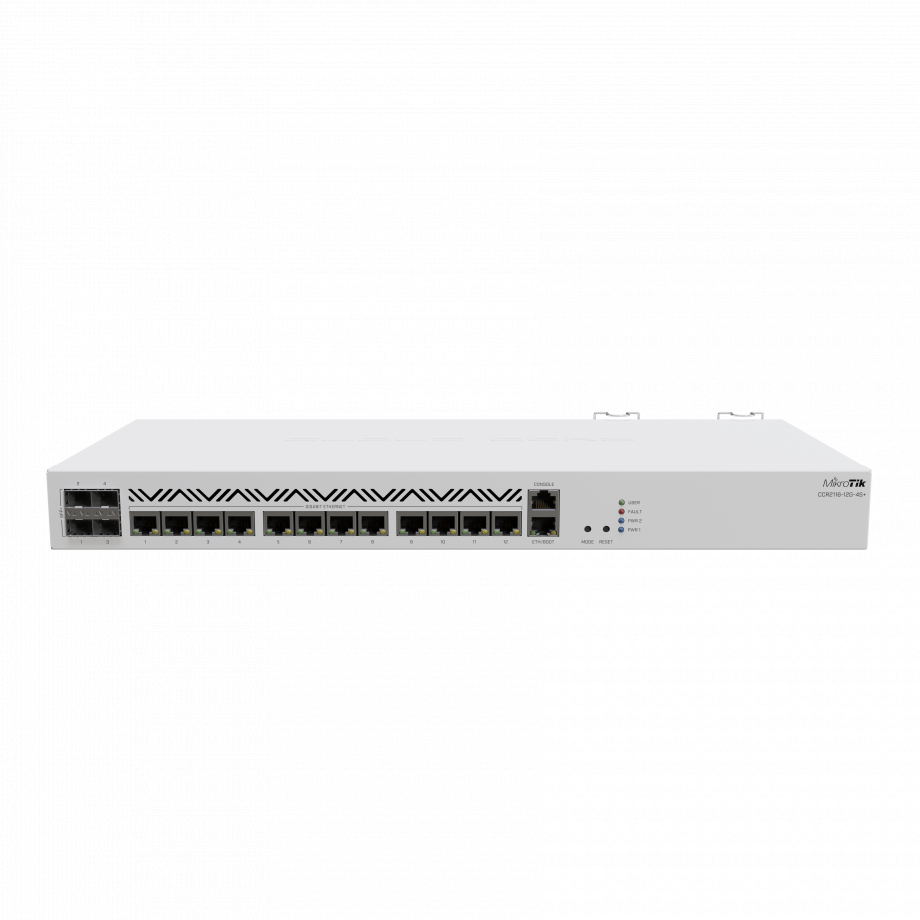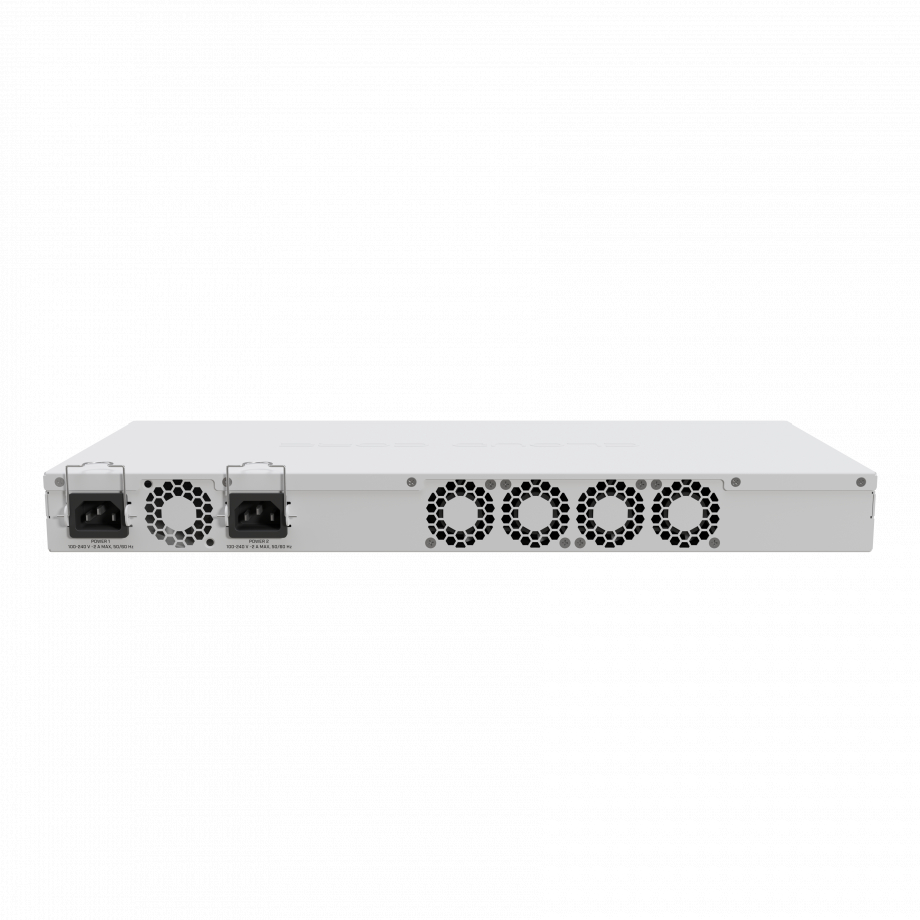 Short description
Cloud Core Router, 16 cores, 4x 10G SFP+ ports, M.2 PCIe slot, 6x faster BGP Performance, dual-redundant power supply
Detailed description
CCR2116-12G-4S+ allows to forget about CPU limitations in your setup. Like the model CCR2004, this router features the mighty Amazon Annapurna Labs Alpine CPU. CCR2116-12G-4S+ sets a new standard of single-core performance in the whole CCR product family. It features 16 cores running at 2 GHz and increases single-core performance for at least 15%. It also supports Layer 3 Hardware Offloading.
CCR2116-12G-4S+ is equipped with four 10G SFP+ ports and 12 Gigabit Ethernet ports. SFP+ ports have a separate, full-duplex line connected to the Marvell Aldrin family switch chip. Each group of 4 Gigabit Ethernet ports has a separate full-duplex connection to the switch chip. There is also one Gigabit port connected directly to the CPU for management purposes. You can expect switch-like throughput in most setups without bottlenecks.
This is the right device for you, if you are a large ISP, dealing with dynamic routing, massive BGPs, complex firewall rules, and intricate quality of service configurations. CCR2116-12G-4S+ provides combination of raw power and utility with the reliable 10G networking. The device is equipped with dual-redundant power supply to avoid unexpected downtime.