We would like to inform you that due to Easter holiday on Friday 7th and Monday 10th of April, our office will be closed, and we won't be able to answer your e-mails. Orders from the warehouse will not be shipped either. From 11th April, our services will operate as usual.
Teltonika FMC640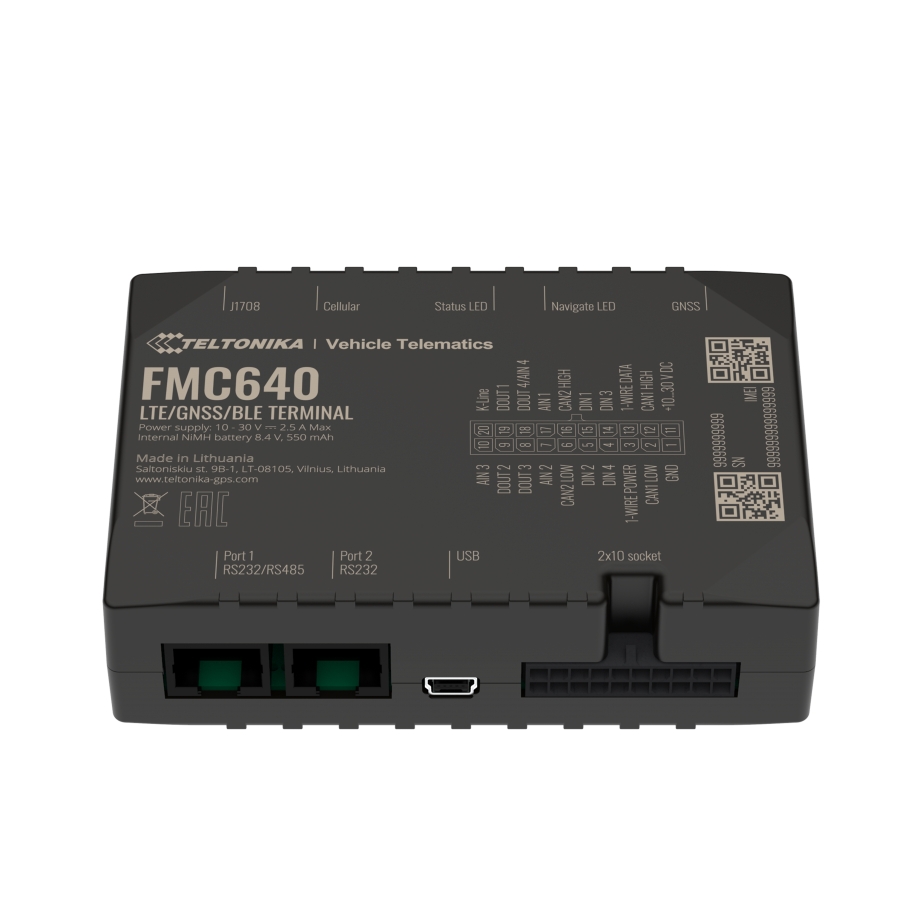 Detailed description
Teltonika FMC640 is a PROFESSIONAL series device with 4G (LTE Cat 1) network coverage including 3G (UMTS), 2G (GSM) fallback compatibility. Device equipped with GNSS and LTE modules, external GNSS and LTE antennas. FMC640 will maximize your fleet efficiency with features like FMS CAN data (J1939), fuel CAN data (J1708), tachograph live data (K-Line), remote tachograph file download, various third party RS232 or RS485 devices support and Dual-SIM.Terminal is suitable for applications like international logistics, refrigerated transport, agriculture, construction & mining, security & emergency services and even more.