Samsung Micro SDXC Evo+ 64GB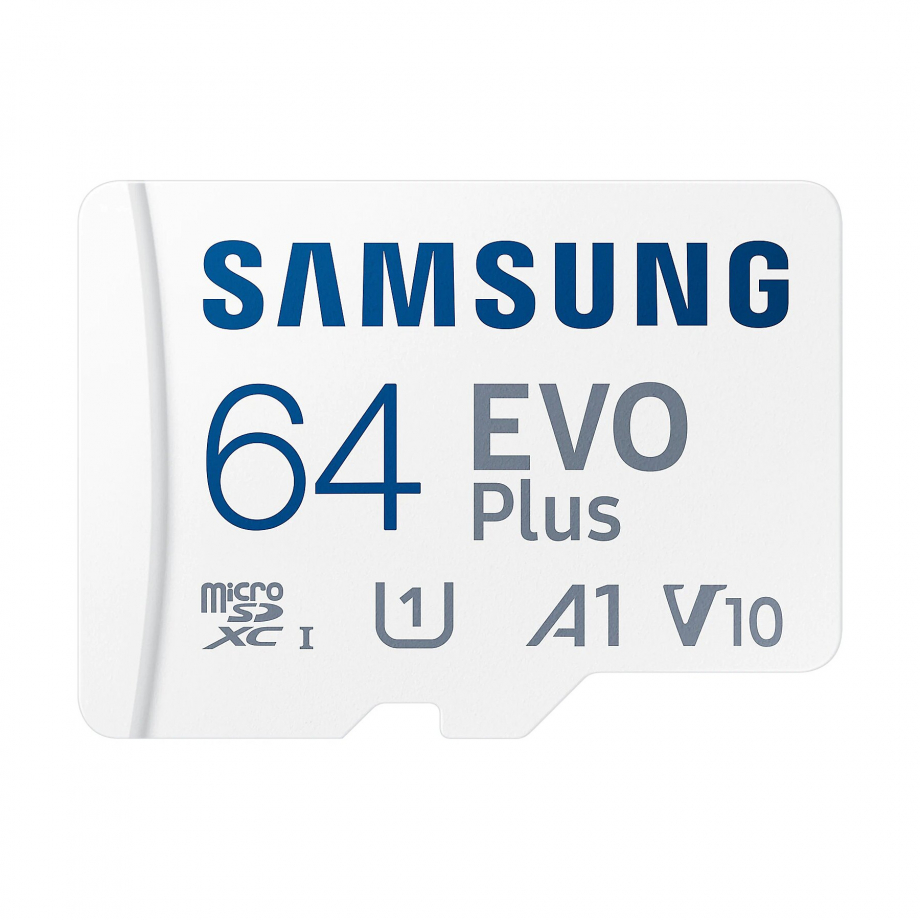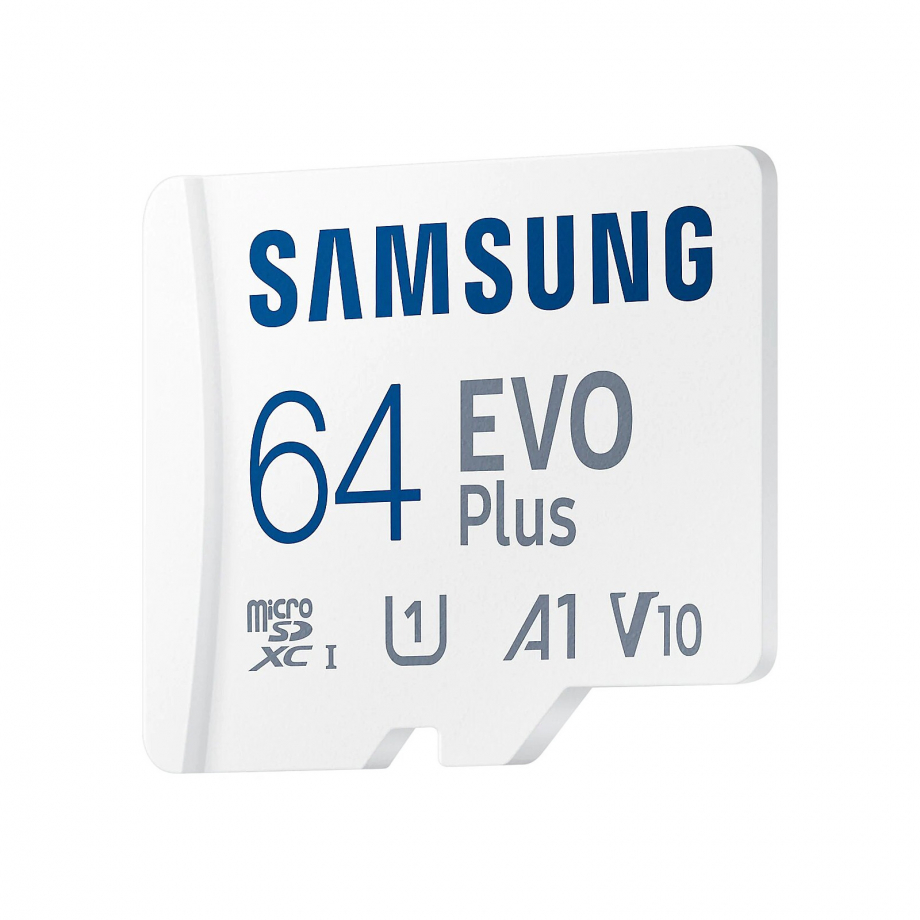 Detailed description
All the space you need
Enhanced speed + compatibility = dependable performance. EVO+ lets you store tons of media on your phone, load games to your console, or download more apps on your tablet. Top-notch speed makes transfers seamless and reliable.
Fast and smooth
Even with huge files, EVO Plus is incredibly quick with superfast U1 rated transfer speed of up to 130MB/s (128GB, 256GB and 512GB cards are U3 rated). Big apps load and run smoothly, while Full HD video remains sharp with A1, V10, and UHS-I Interface (for 128GB and 256GB accordingly A2, V30, and UHS-I).
Expand and store big
Find your perfect fit from 64GB, 128GB, 256GB, or an enormous 512GB. With so many sizes select the perfect capcacity for all your memories.
You're fully protected
6 way peace of mind. The EVO Plus takes on life's adventures with water, temperature, X-ray, magnet, drop, and wearout protection. Your experiences are irreplaceable and deserves reliable storage, backed by a 10-year limited warranty.
World's No.1 Flash Memory Brand
Performance and reliability you can count on from the world's number one brand for flash memory since 2003. All firmware and components are produced in-house, including our world-renowned DRAM and NAND, for quality you can trust.