Samsung Micro SDXC Pro+ 128GB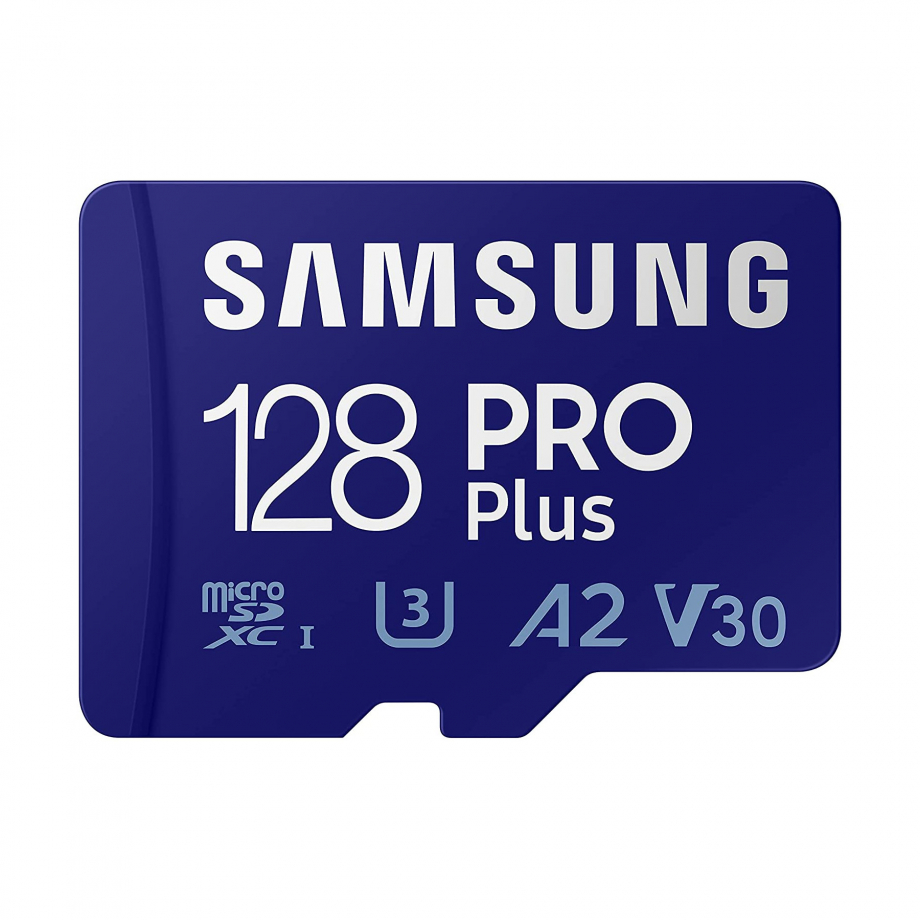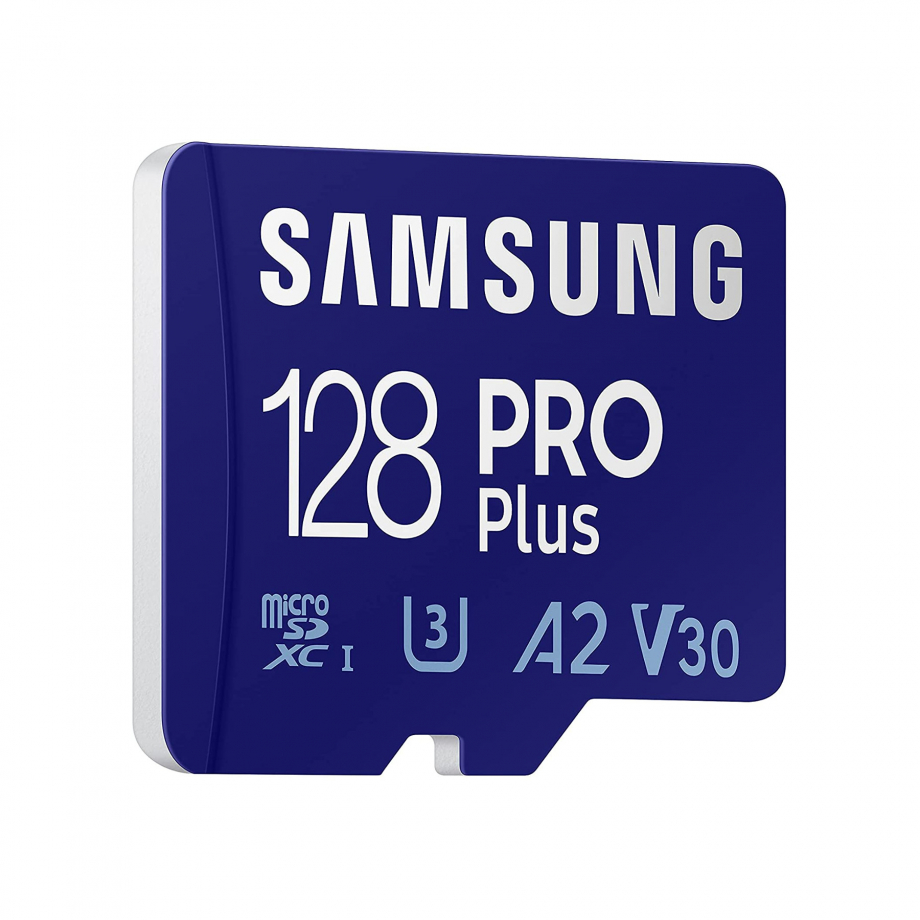 Detailed description
If you do a lot of filming, especially in 4K, then you're going to want a reliable microSD card that can write large amounts of data fast, which is exactly what the Samsung Pro+ can do. It features a U3 rating and read/write speeds of 95 MB/sec and 90 MB/sec. The kind of speeds the Samsung Pro+ microSD card can handle will be largely wasted for day-to-day tasks, such as being installed in a smartphone, but for 4K video, this is a fantastic buy.
Samsung memory stands out from the crowd with its '4-proof' technology, that mean the cards are water, temperature, shock and magnet proof. Samsung has now introduced a new range of PRO+ microSDXC memory cards, updating, bringing faster speeds for 4K video and full HD equipped devices. It comes with an SD adapter and is also available as SD card.
Samsung PRO+ memory cards bring UHS-I performance for the most demanding photography and video applications. The card can sustain at least 30 MB/s continuous write performance to allow the highest quality bitrate codecs for HD, 4K and 3D video recording. Samsung PRO+ memory cards carry a 10-year limited warranty. PRO+ card is ideal for smartphones or 4K UHD action cameras, and provides high quality video recording.
Samsung offers 64 GB, 128 GB, and 256 GB memory cards in SD and microSD format. Their capacity is enough to organize high quality content storage. For example, a 64 GB card can hold approximately 110 minutes of 4K UHD video or 490 minutes of Full HD video.