MikroTik RB5009UPr+S+OUT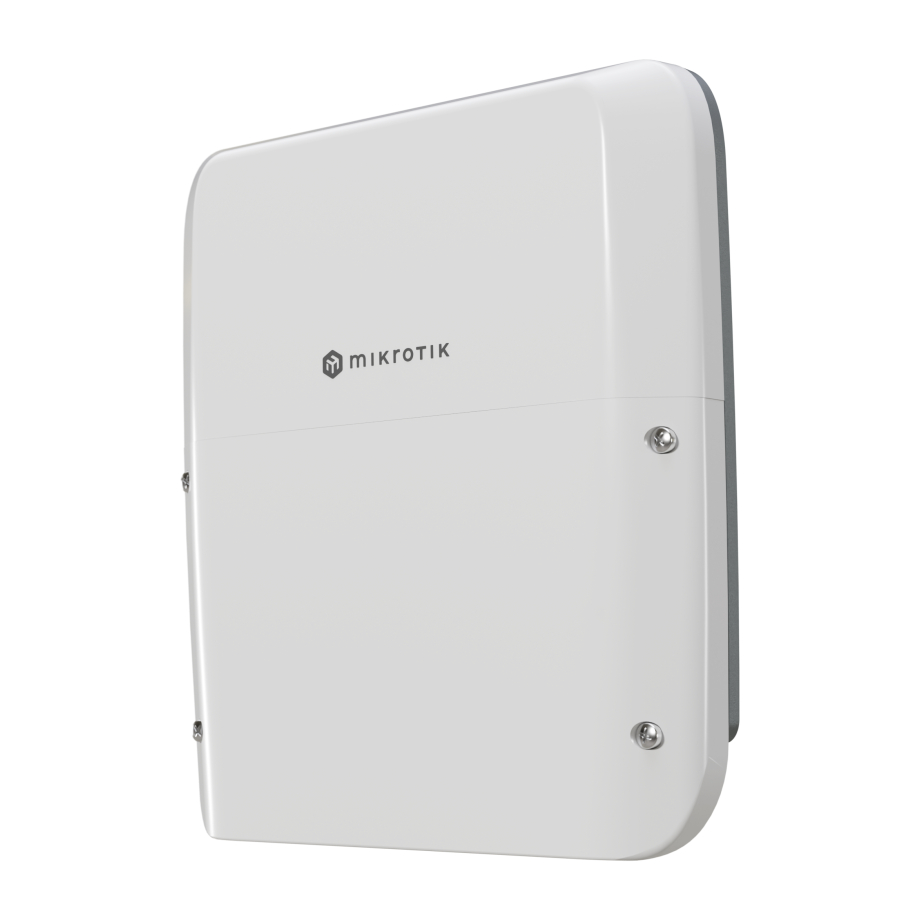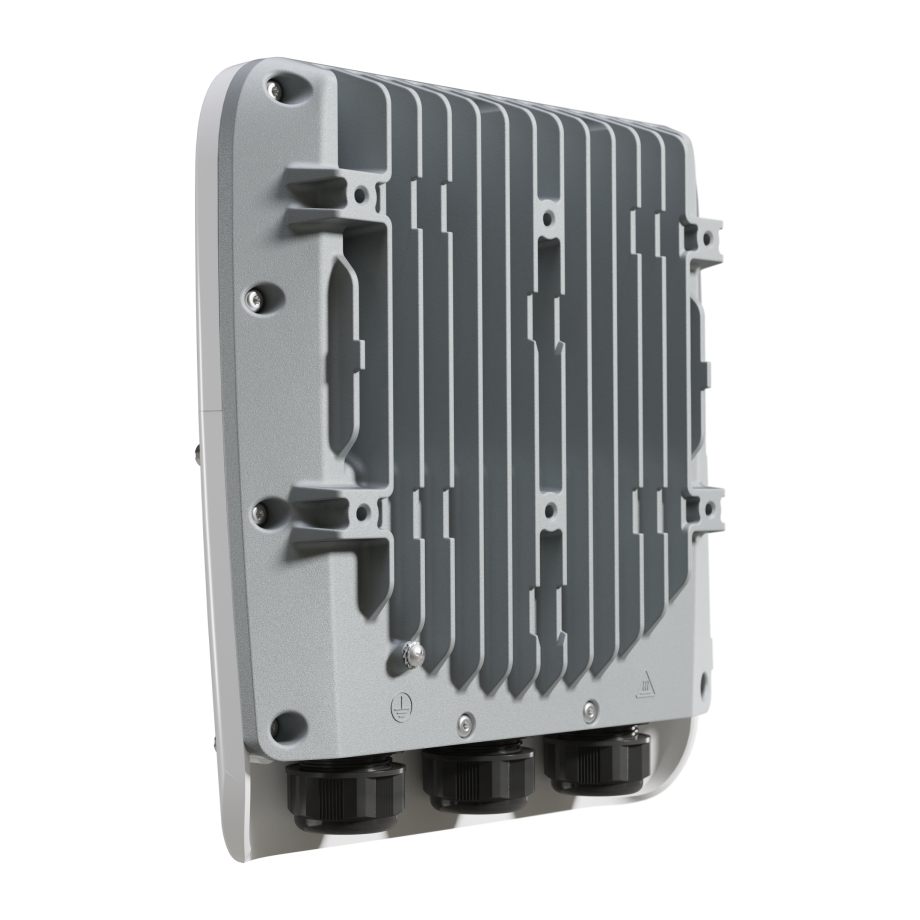 Short description
Outdoor Router, 7x GbE Ports, 1x 2.5GbE Port, 10G SFP+, Quad-Core CPU, 1GB DDR4 RAM, 1GB NAND, IP67
Detailed description
From Home Labs to ISPs
The MikroTik RB5009 series offers a range of high-performance, compact routers designed for various networking needs. The routers come with multiple Gigabit Ethernet ports, a 2.5 Gigabit Ethernet port, and a 10G SFP+ cage for fiber connectivity. All routers are also equipped with 1GB of RAM and 1GB of storage, providing nearly double the performance in CPU-heavy configurations compared to similar MikroTik models. Whether you're setting up a home lab, a small to medium-sized ISP, or even outdoor networking towers, the RB5009 series has got you covered. Plus, these routers are so compact that you can fit four of them in a single 1U server rack space.
Built for the Outdoors
MikroTik's RB5009UPr+S+OUT comes equipped with an array of ports to meet all your high-speed networking requirements: seven Gigabit Ethernet ports, one specialized 2.5 Gigabit Ethernet port, and a 10 Gigabit SFP+ cage for ultra-fast fiber-optic connectivity. Further enhancing its utility in external settings, the unit is housed in an IP67-rated enclosure, providing robust protection against water and environmental conditions.
Wide Range of Use Cases
The router comes with a 2-pin connector, as well as PoE-in and PoE-out capabilities on all eight Ethernet ports, totalling nine distinct pathways for powering the device. This is especially useful for businesses or setups where multiple power sources are available, as it allows for easy integration into various configurations. Each PoE-out port on this device can supply up to 25 watts of power for operating a wide range of network devices like access points, IP cameras, and even some low-power servers.
With a cumulative power limit of 130 watts across all ports, you have plenty of capacity to run a robust network without worrying about overloading the device. This high power capacity is beneficial for organizations that require multiple high-powered devices connected simultaneously, such as in surveillance systems or large-scale WiFi deployments.
The router also allows for manual configuration of your power sources. This feature is particularly useful for advanced users and IT administrators who want to tailor the energy distribution to specific needs, such as prioritizing certain ports for more critical equipment.
Streamlined Power Management
When it comes to power source flexibility, this router allows you to set up either 802.3at/af compatible or low-voltage PoE-out, dictated by the voltage on the 2-pin connector. This avoids any internal voltage conversion, making your power management more straightforward and efficient. The absence of internal voltage conversion can result in lower heat generation and potentially higher reliability over time. Moreover, the router is compatible with MTP250 26V and 53V outdoor power supplies.
Tailored for Complex Networks
The RB5009UPr+S+OUT is a multifaceted router designed to meet the diverse needs of ISPs, providing advanced features that outperform standard networking solutions. It streamlines client management through PPPoE termination, allowing centralized control and improved network performance. Its Local Queuing capability ensures optimized data traffic, particularly during high-usage periods. The router also supports Multi-Protocol Label Switching, enhancing traffic flow and service quality for VPNs and VoIP. Hardware Bridging simplifies the integration of multiple LANs, boosting speed and security. Furthermore, it offers VPLS and VXLAN options for secure, scalable point-to-multipoint connections, ideal for larger ISPs with complex, enterprise-level networking needs.
Compare with similar products
 
Ethernet Ports
7 x 1 Gbps, 1 x 2.5 Gbps

7 x 1 Gbps, 1 x 2.5 Gbps

7 x 1 Gbps, 1 x 2.5 Gbps

PoE Out Ports
8 x 802.11af/at

8 x 802.11af/at

PoE In Ports
1 x 802.11af/at

1 x 802.11af/at

1 x 802.11af/at

SFP Ports
1 x 10 Gbps

1 x 10 Gbps

1 x 10 Gbps

USB Ports
1 x USB-A 3.0

1 x USB-A 3.0

1 x USB-A 3.0

RAM
1 GB

1 GB

1 GB

Storage Memory
1 GB

1 GB

1 GB

Environment
Outdoor IP67

Indoor

Indoor
|   | | | |
| --- | --- | --- | --- |
| Ethernet Ports | 7 x 1 Gbps, 1 x 2.5 Gbps | 7 x 1 Gbps, 1 x 2.5 Gbps | 7 x 1 Gbps, 1 x 2.5 Gbps |
| PoE Out Ports | 8 x 802.11af/at | | 8 x 802.11af/at |
| PoE In Ports | 1 x 802.11af/at | 1 x 802.11af/at | 1 x 802.11af/at |
| SFP Ports | 1 x 10 Gbps | 1 x 10 Gbps | 1 x 10 Gbps |
| USB Ports | 1 x USB-A 3.0 | 1 x USB-A 3.0 | 1 x USB-A 3.0 |
| RAM | 1 GB | 1 GB | 1 GB |
| Storage Memory | 1 GB | 1 GB | 1 GB |
| Environment | Outdoor IP67 | Indoor | Indoor |