MikroTik cAP ax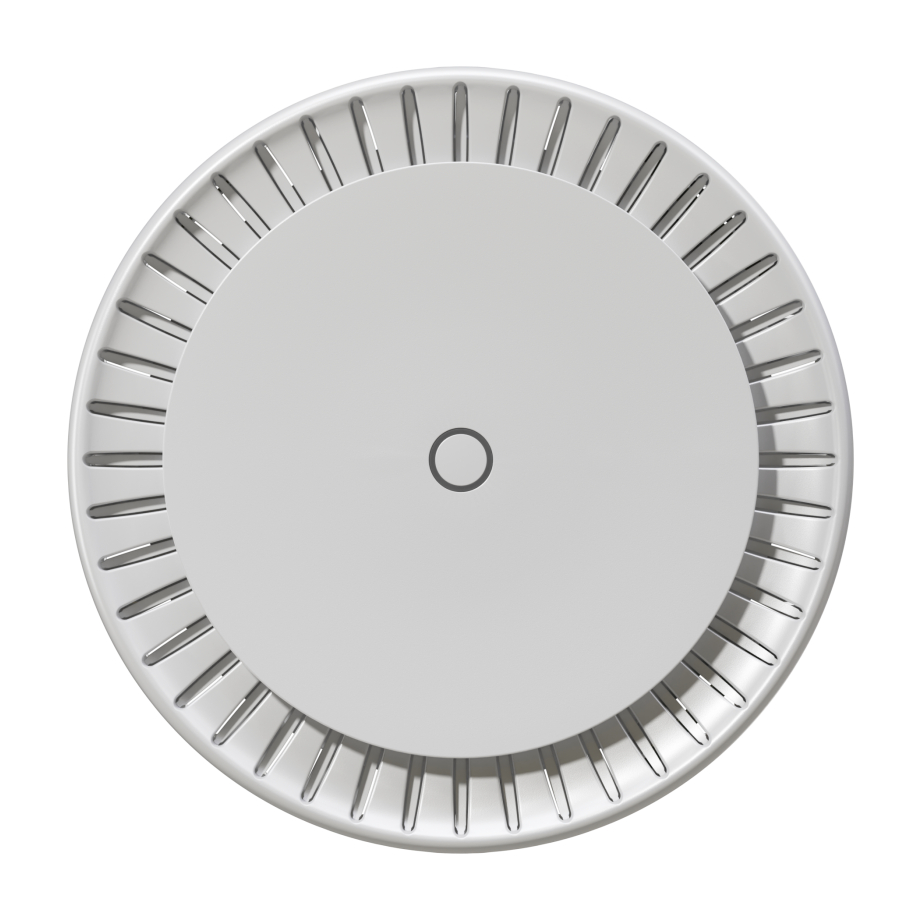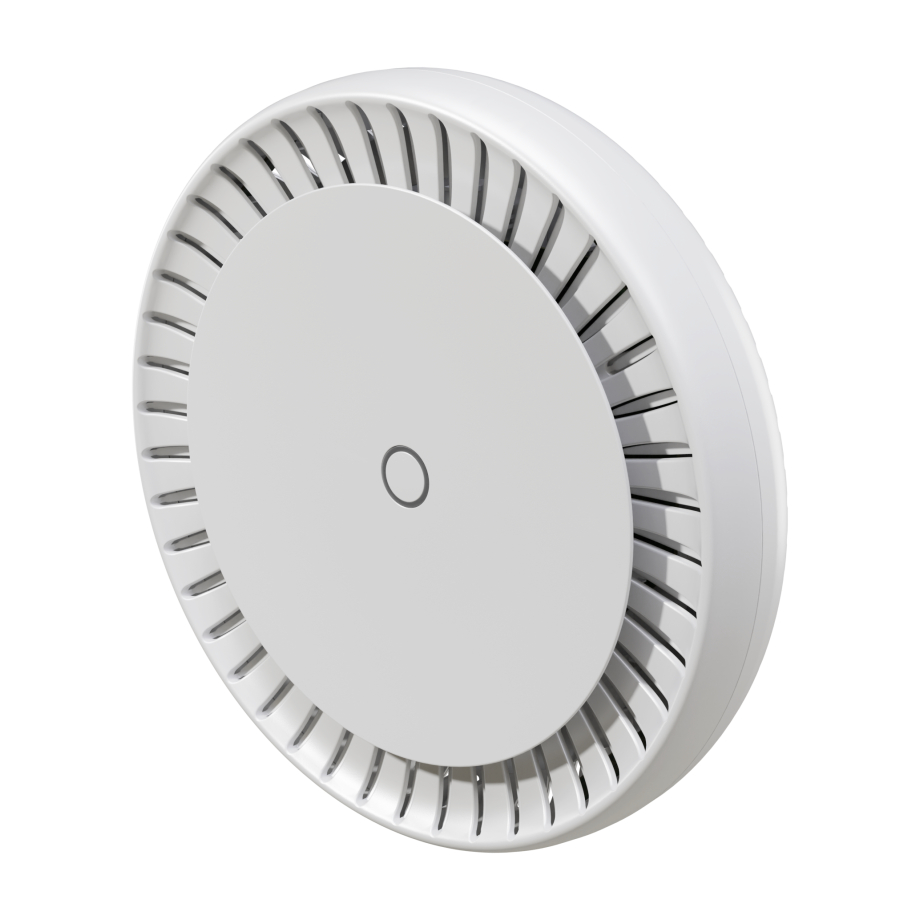 Short description
Wireless Access Point, 2.4GHz & 5GHz, 802.11a/b/n/ac/ax, 1x GbE Port, 802.3af/at PoE-in, RouterOS L4, 1.8GHz CPU
Detailed description
With the Generation6 802.11ax wireless standard, the cAP ax access point reaches up to 40% higher speed in the 5 GHz and up to 90% higher speed in the 2.4 GHz spectrum. The ceiling access point is a great way to prevent signal loss in large, crowded areas with many obstacles. The cAP ax is a reliable, flexible and cost-effective solution, offering the most stable and uninterrupted signal.
cAP ax features a modern quad-core CPU running at 1.8 GHz, NAND storage, a gigabyte of RAM and the most powerful networking software on the market – RouterOS v7. The cAP ax supports complex firewall rules, IPsec hardware encryption, Wireguard, BGP, advanced routing and multiple remote work VPN tunnels.
cAP ax is a great way to make your office network installation and maintenance much easier, as it features PoE-in and PoE-out. You can use cAP ax to power other devices, such as network switches, CCTV cameras, or another cAP ax. The 48V PSU is included, so you can power your IP-cameras or another cAP ax right out of the box.
Compare with similar products
 
Ethernet Ports
2 x 1 Gbps

1 x 100 Mbps

2 x 1 Gbps

2 x 1 Gbps

PoE Out Ports
1 x Passive PoE

1 x Passive PoE

1 x Passive PoE

USB Ports

1 x Micro USB

Chipset
Quad core IPQ-6010 1.8 GHz

QCA9533, 1 core, 650 MHz

IPQ-4018, 4 core, 716 MHz

IPQ-4018, 4 core, 710 MHz

RAM
1 GB

64 MB

128 MB

128 MB

Storage Memory
128 MB

16 MB

16 MB

16 MB

Max Power Consumption
28.2 W

4 W

24 W

24 W

Environment
Indoor

Indoor

Indoor

Indoor
|   | | | | |
| --- | --- | --- | --- | --- |
| Ethernet Ports | 2 x 1 Gbps | 1 x 100 Mbps | 2 x 1 Gbps | 2 x 1 Gbps |
| PoE Out Ports | 1 x Passive PoE | | 1 x Passive PoE | 1 x Passive PoE |
| USB Ports | | 1 x Micro USB | | |
| Chipset | Quad core IPQ-6010 1.8 GHz | QCA9533, 1 core, 650 MHz | IPQ-4018, 4 core, 716 MHz | IPQ-4018, 4 core, 710 MHz |
| RAM | 1 GB | 64 MB | 128 MB | 128 MB |
| Storage Memory | 128 MB | 16 MB | 16 MB | 16 MB |
| Max Power Consumption | 28.2 W | 4 W | 24 W | 24 W |
| Environment | Indoor | Indoor | Indoor | Indoor |