MikroTik RB4011iGS+RM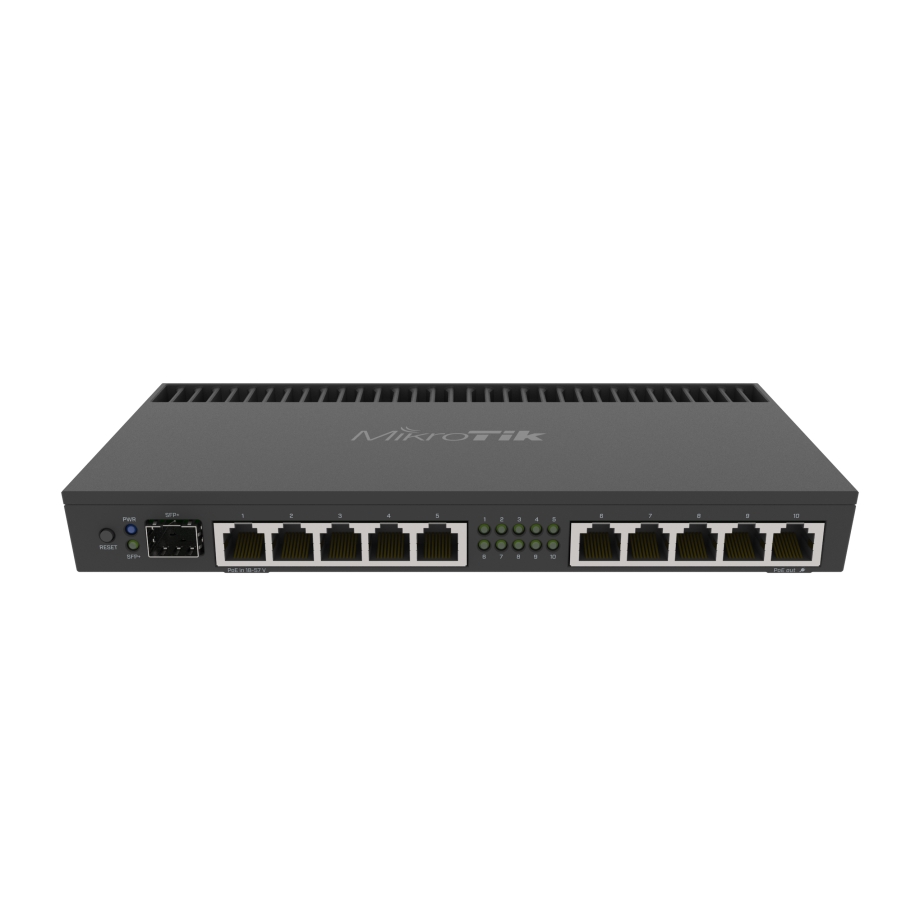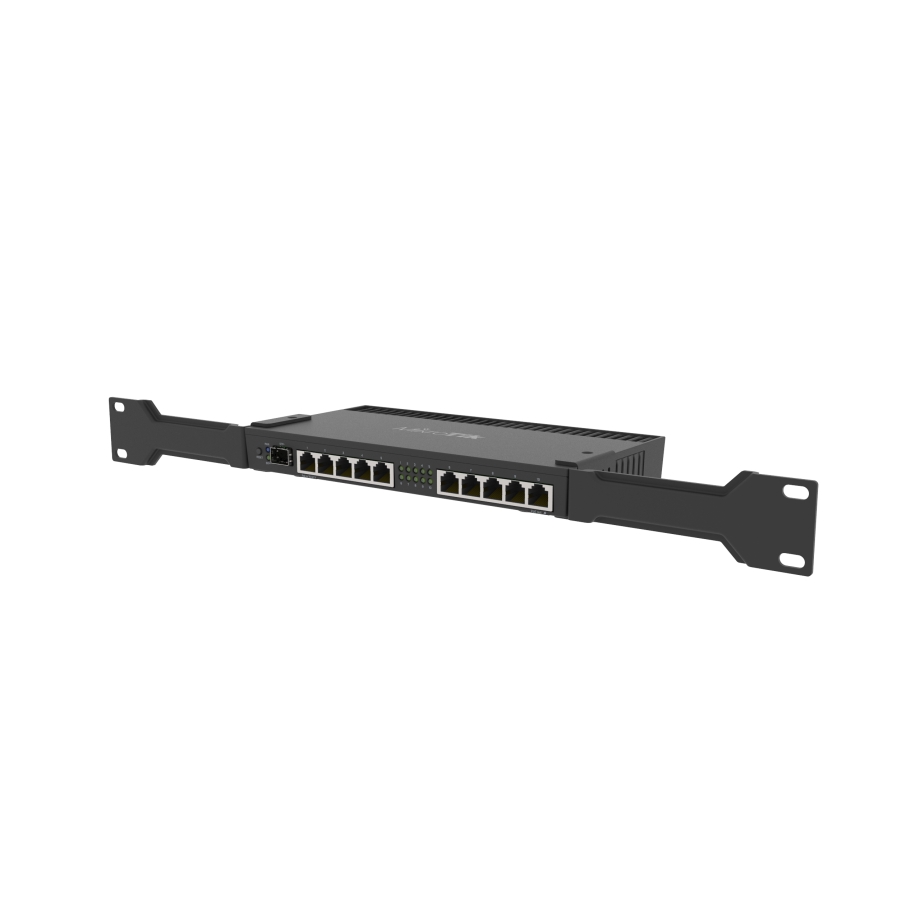 Short description
PoE in/out, 10xGLAN Ethernet Ports, 1xSFP+ cage and RouterOS L5
Available product variations
Detailed description
Expand your network
Powerful 10xGigabit port router with a Quad-core 1.4Ghz CPU, 1GB RAM, SFP+ 10Gbps cage, dual-band 2.4GHz / 5GHz 4x4 MIMO 802.11a/b/g/n/ac wireless, IPsec hardware acceleration and desktop case.
The RB4011 uses a quad-core Cortex A15 CPU, same as in Mikrotik carrier grade RB1100AHx4 unit. The unit is equipped with 1GB of RAM, can provide PoE output on port #10 and comes with a compact and professional looking solid metal enclosure in matte black.
RB4011iGS+RM (Ethernet model) includes two rackmount ears that will securely fasten the unit in a standard 1U rack space.
RB4011iGS+5HacQ2HnD-IN (Wi-Fi model) (International) supports 2412-2484MHz and 5150MHz-5875MHz range (Specific frequency range can be limited by country regulations).
RB4011iGS+5HacQ2HnD-IN-US (Wi-Fi model) (USA) is factory locked for 2412-2462MHz, 5170-5250MHz and 5725-5835MHz frequencies. This lock can not be removed.