MikroTik RB3011UiAS-RM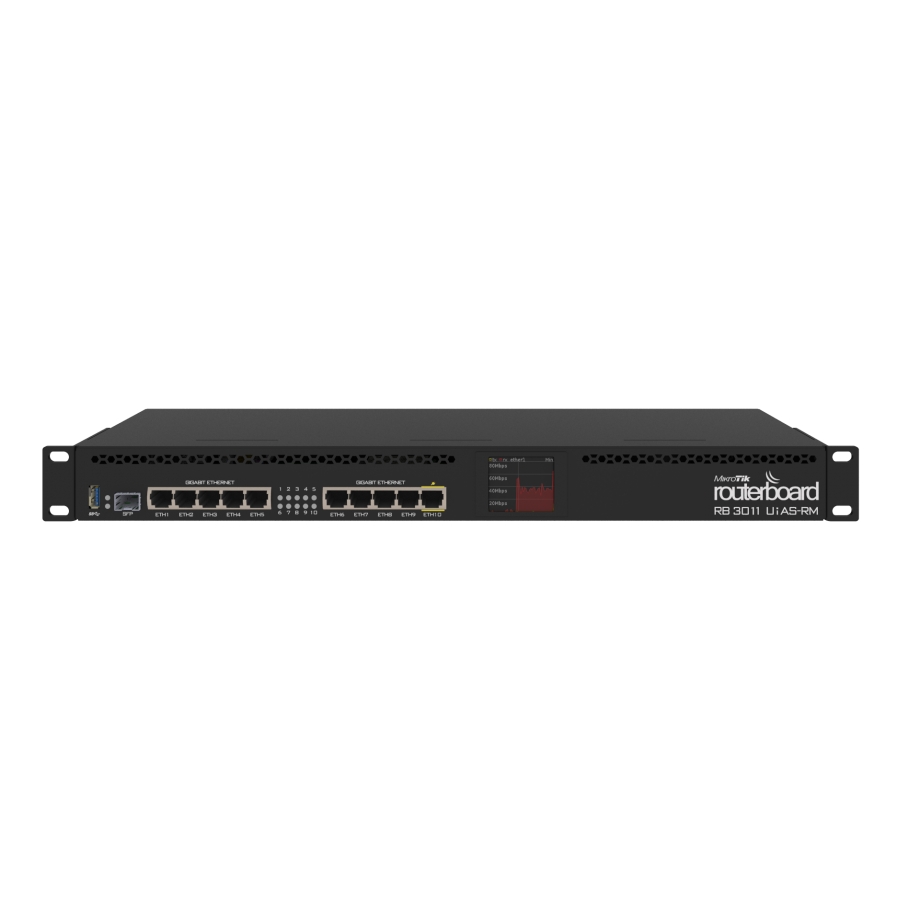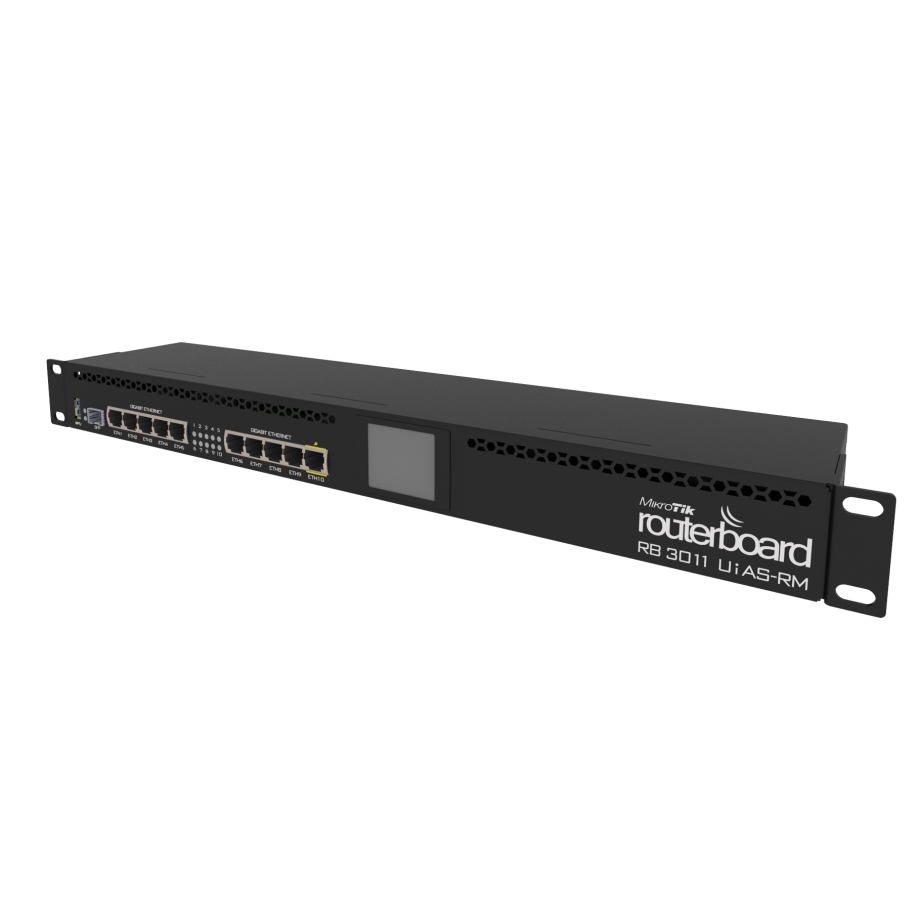 MikroTik MTCNA Certificate
MikroTik Value Added Distributor
MikroTik MTCNA Certificate
MikroTik Value Added Distributor
Detailed description
Advantages of ARM CPU
Introducing the MikroTik RB3011UiAS-RM, a high-performance device designed for exceptional connectivity. This device marks a significant advancement for MikroTik as it is their first device to be powered by the ARM architecture CPU, ensuring higher performance than ever before. The ARM CPU architecture is renowned for its efficiency and adaptability, enabling the RB3011UiAS-RM to achieve unmatched levels of performance. ARM architecture's advantages lie in its ability to support a wide range of microarchitectures, delivering software compatibility across various power, performance, and area points. This architectural versatility ensures not only superior performance but also energy efficiency, making the RB3011UiAS-RM a standout solution in the world of networking.
High-Performance Solution
The RB3011UiAS-RM is housed in a 1U rackmount case, which means it only takes up one unit of rack space, making it ideal for space-efficient installations. It includes a touch-sensitive LCD panel for real-time monitoring and quick configuration adjustments. For those who prefer traditional command-line access, the device also includes a serial console port and PoE output on the last Ethernet port for added network flexibility.
Enhanced Connectivity
Featuring ten 1 Gbps Ethernet RJ45 ports, the RB3011UiAS-RM ensures rapid data transmission, ideal for LAN connectivity. The device also includes a 1 Gbps SFP port, allowing for gigabit-speed fiber connectivity. Experience next-level innovation with the device's USB 3.0 port, which is backwards-compatible with older USB standards. Use this port for a variety of functions, such as connecting external storage devices or integrating 3G/4G modems for extended connectivity options.
Streamlined Operations
The RB3011UiAS-RM is powered by a 1.4 GHz dual-core IPQ-8064 chipset, optimized for high-throughput and multiple simultaneous connections. Coupled with 1 GB of RAM, the device is well-suited for demanding networking tasks. Its 128 MB of storage memory is primarily used for firmware and system files, aiding in quicker boot times and operational efficiency.
Efficient Energy Consumption
For power, the router comes with an external AC/DC adapter equipped with 24V Passive PoE, providing a stable and resilient power supply. Thanks to the ARM CPU architecture, the device excels in energy efficiency, consuming a mere 10 watts at maximum load, which translates to lower operational costs and less heat generation. Its broad 10-30 V DC input range makes it highly adaptable to various power conditions, ensuring reliable operation in diverse installation scenarios.
Compare with similar products
 
Wireless Standard

Wi-Fi 5

2.4GHz Radio Rate

300 Mbps

5GHz Radio Rate

1.7 Gbps

Ethernet Ports
10 x 1 Gbps

10 x 1 Gbps

10 x 1 Gbps

PoE Out Ports
1 x Passive PoE

1 x Passive PoE

1 x Passive PoE

PoE In Ports
1 x Passive PoE

1 x Passive PoE

1 x Passive PoE

SFP Ports
1 x 1 Gbps

1 x 10 Gbps

1 x 10 Gbps

USB Ports
1 x USB-A 3.0
|   | | | |
| --- | --- | --- | --- |
| Wireless Standard | | | Wi-Fi 5 |
| 2.4GHz Radio Rate | | | 300 Mbps |
| 5GHz Radio Rate | | | 1.7 Gbps |
| Ethernet Ports | 10 x 1 Gbps | 10 x 1 Gbps | 10 x 1 Gbps |
| PoE Out Ports | 1 x Passive PoE | 1 x Passive PoE | 1 x Passive PoE |
| PoE In Ports | 1 x Passive PoE | 1 x Passive PoE | 1 x Passive PoE |
| SFP Ports | 1 x 1 Gbps | 1 x 10 Gbps | 1 x 10 Gbps |
| USB Ports | 1 x USB-A 3.0 | | |