UISP Router Pro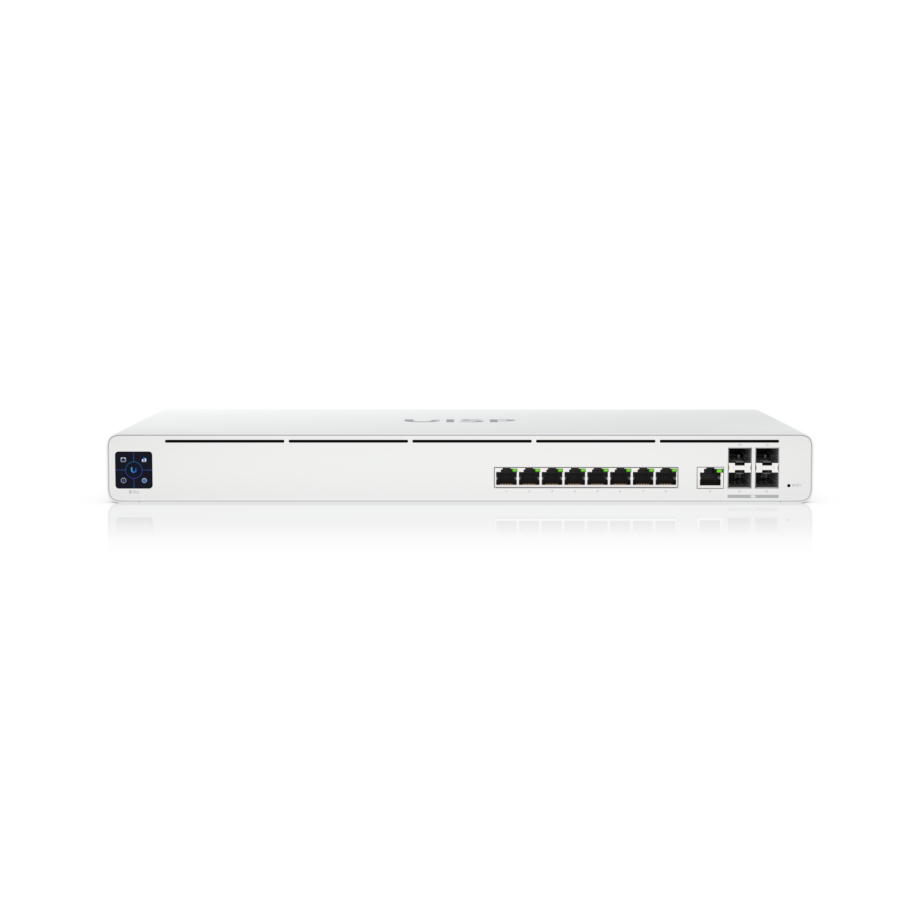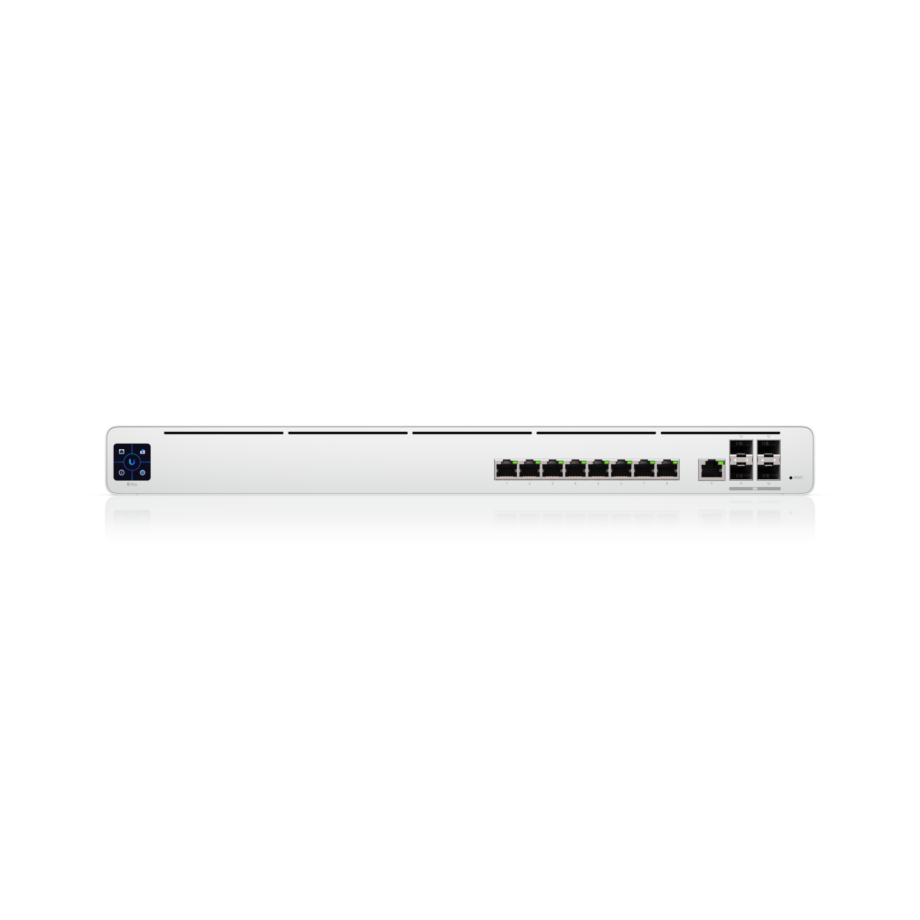 Short description
(9) GbE RJ45 ports, (4) SFP+ ports, 220W total PoE availability, 1.3" LCM touchscreen
Detailed description
10GbE Ethernet Router for ISP applications
UISP™ Router Pro is a PoE router featuring (9) GbE RJ45 ports and (4) 10G SFP+ port for fiber uplink option. Ports 1-8, 10-13 can be configured for line-rate Layer 2 switching. The router features up to 9,500 Mbps NAT throughput (up to 2,250 Mbps with QoS enabled; up to 7,500 Mbps with IP Accounting enabled). With its hefty 220W total PoE supply, the UISP Router Pro delivers substantial power to every device in your service network. UISP Router Pro is equipped with an additional Power TransPort input for DC redundancy. The router supports the traffic shaping functionality, automated customer suspension, firewall and OSPF routing.
UISP application support
The UISP Router Pro is managed with the UISP application, a centralized platform where you can monitor and manage all of your UISP devices. Using the UISP app you can centrally manage your networks and clients with ease. Simply organize your clients' plans, setup billing and invoicing, and grow your customer base. UISP application allows viewing network topology, advanced data analytics, quickly set up devices and manage them on the go with a powerful mobile app. Managed with the UISP application: Version 1.6.5 and later.
Technical Specs / Datasheet