MikroTik RB5009UG+S+IN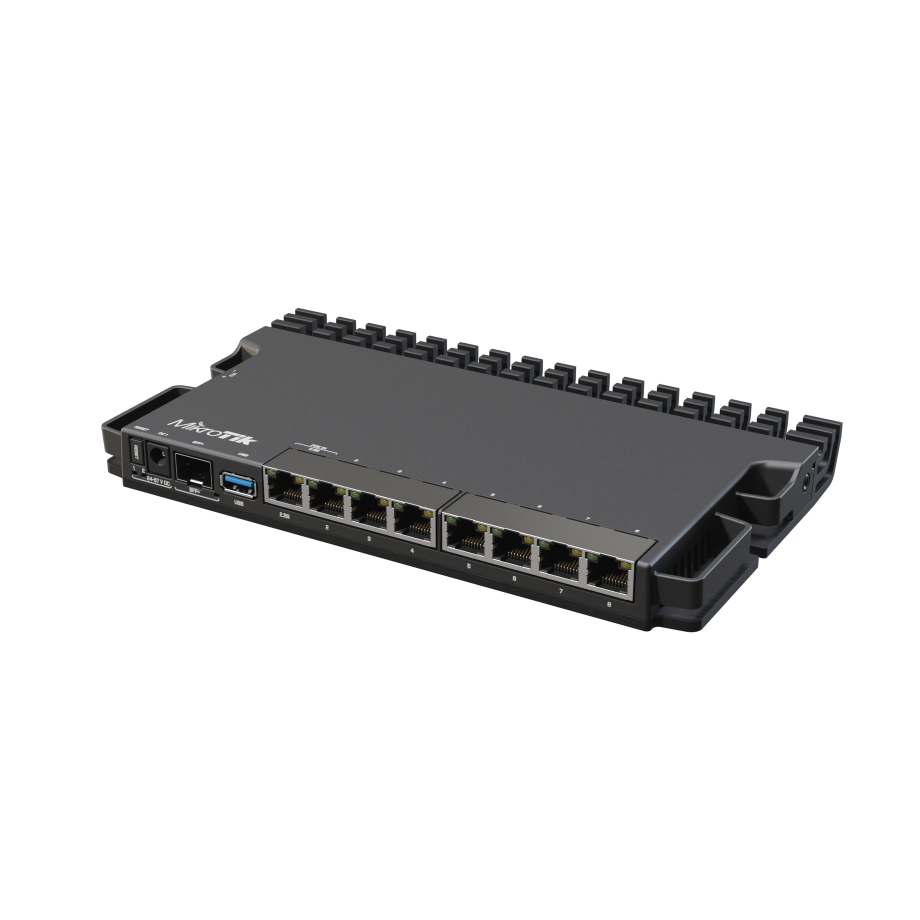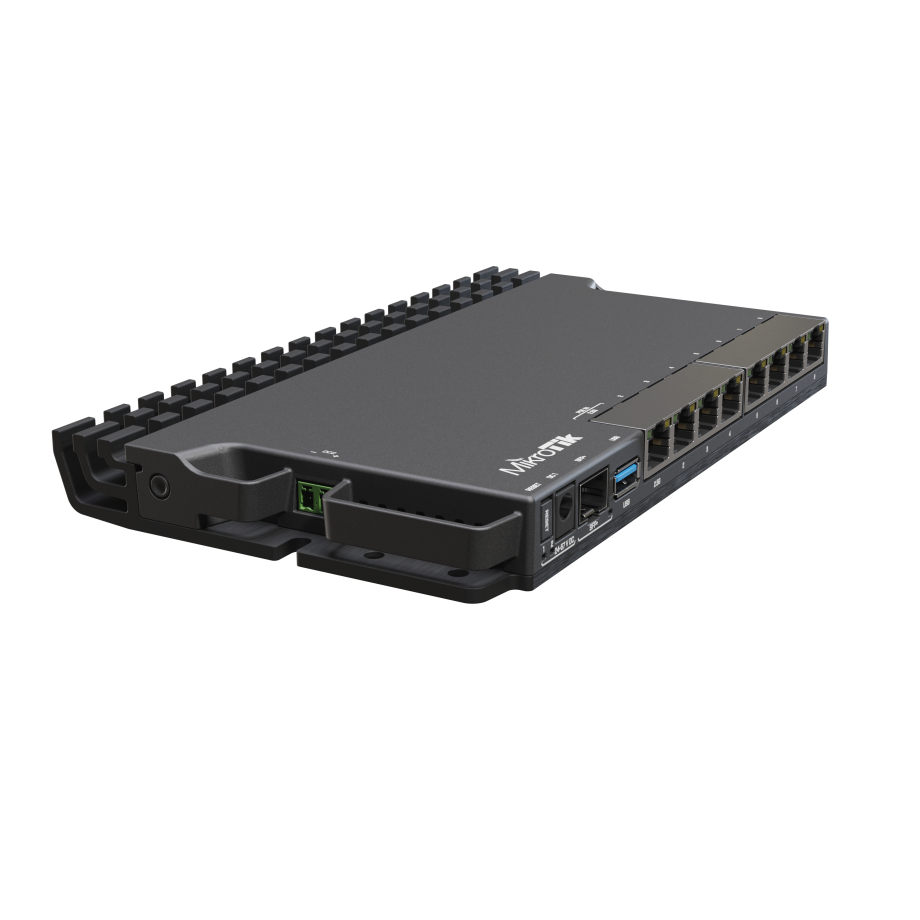 MikroTik MTCNA Certificate
MikroTik Value Added Distributor
MikroTik MTCNA Certificate
MikroTik Value Added Distributor
Available product variations
Detailed description
From Home Labs to ISPs
The MikroTik RB5009 series offers a range of high-performance, compact routers designed for various networking needs. The routers come with multiple Gigabit Ethernet ports, a 2.5 Gigabit Ethernet port, and a 10G SFP+ cage for fiber connectivity. All routers are also equipped with 1GB of RAM and 1GB of storage, providing nearly double the performance in CPU-heavy configurations compared to similar MikroTik models. Whether you're setting up a home lab, a small to medium-sized ISP, or even outdoor networking towers, the RB5009 series has got you covered. Plus, these routers are so compact that you can fit four of them in a single 1U server rack space.
Double the Performance
Experience top-tier performance and connectivity with the MikroTik RB5009UG+S+IN. Engineered for heavy-duty home labs, this device has a powerful Marvell Armada Quad-core ARMv8 1.4 GHz CPU. This is backed by 1GB of DDR4 RAM and an additional 1GB of NAND storage, which allows the router to easily handle even the most CPU-intensive tasks, like high-speed data transfer, complex simulations, or extensive network monitoring. With nearly double the performance capabilities compared to other routers in similar form factors, the RB5009UG+S+IN easily handles even the most CPU-intensive tasks.
Wired Ports for All Needs
The device offers a wide range of connectivity options for all networking needs. It features nine wired ports to ensure you're covered for any application. This includes seven standard Gigabit Ethernet ports for your everyday high-speed needs, a specialized 2.5 Gigabit Ethernet port for tasks that require higher data rates like large file transfers, and a 10G SFP+ cage designed for ultra-fast fiber connections, allowing you to integrate this router into a fiber-optic network seamlessly.
What sets this router apart is its premium internal architecture, which is optimized for speed and efficiency. The unit's high-performing Marvell Amethyst switch chip is directly connected to the CPU via a 10 Gbps full-duplex line. This not only ensures high-speed data processing but also facilitates a seamless, low-latency networking experience.
Efficient Integration
Engineered for continuous operation, both the CPU and the switch chip are strategically located at the bottom of the board, transforming the case into a massive heat sink. This innovative design ensures optimal thermal management, enabling the router to maintain peak performance even under heavy loads.
The RB5009UG+S+IN provides multiple avenues for power, offering true versatility. Power the device using PoE-in from Ethernet port #1, a DC jack, or a 2-pin terminal located on the side. This flexibility ensures that you can integrate the router into various setups without worrying about power source limitations.
The RB5009UG+S+IN comes with a simple set of mounting accessories that allow you to fit four of these powerhouse routers into a single 1U rackmount space. Boost your network's capabilities while keeping your setup organized and efficient.
Compare with similar products
 
Ethernet Ports
7 x 1 Gbps, 1 x 2.5 Gbps

7 x 1 Gbps, 1 x 2.5 Gbps

7 x 1 Gbps, 1 x 2.5 Gbps

PoE Out Ports

8 x 802.11af/at

8 x 802.11af/at

PoE In Ports
1 x 802.11af/at

1 x 802.11af/at

1 x 802.11af/at

SFP Ports
1 x 10 Gbps

1 x 10 Gbps

1 x 10 Gbps

USB Ports
1 x USB-A 3.0

1 x USB-A 3.0

1 x USB-A 3.0

RAM
1 GB

1 GB

1 GB

Storage Memory
1 GB

1 GB

1 GB

Environment
Indoor

Indoor

Outdoor IP67
|   | | | |
| --- | --- | --- | --- |
| Ethernet Ports | 7 x 1 Gbps, 1 x 2.5 Gbps | 7 x 1 Gbps, 1 x 2.5 Gbps | 7 x 1 Gbps, 1 x 2.5 Gbps |
| PoE Out Ports | | 8 x 802.11af/at | 8 x 802.11af/at |
| PoE In Ports | 1 x 802.11af/at | 1 x 802.11af/at | 1 x 802.11af/at |
| SFP Ports | 1 x 10 Gbps | 1 x 10 Gbps | 1 x 10 Gbps |
| USB Ports | 1 x USB-A 3.0 | 1 x USB-A 3.0 | 1 x USB-A 3.0 |
| RAM | 1 GB | 1 GB | 1 GB |
| Storage Memory | 1 GB | 1 GB | 1 GB |
| Environment | Indoor | Indoor | Outdoor IP67 |