We would like to inform you that due to Easter holiday on Friday 7th and Monday 10th of April, our office will be closed, and we won't be able to answer your e-mails. Orders from the warehouse will not be shipped either. From 11th April, our services will operate as usual.
Teltonika RUT955 LTE 4G Router (US version, Verizon)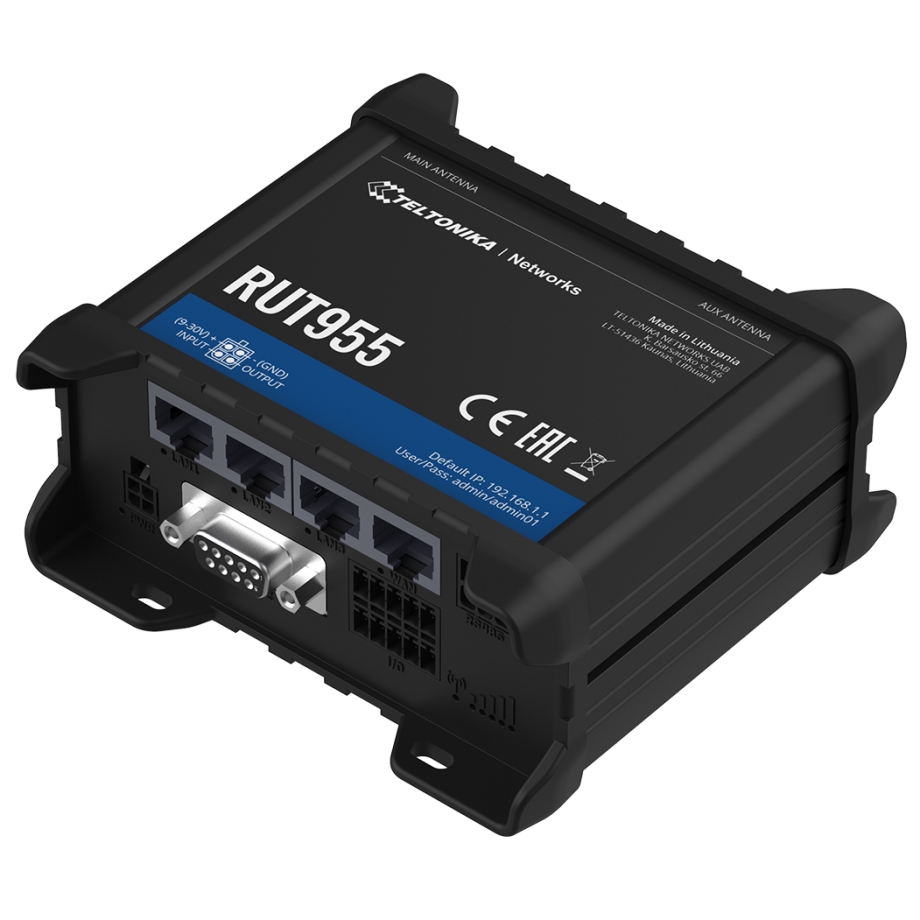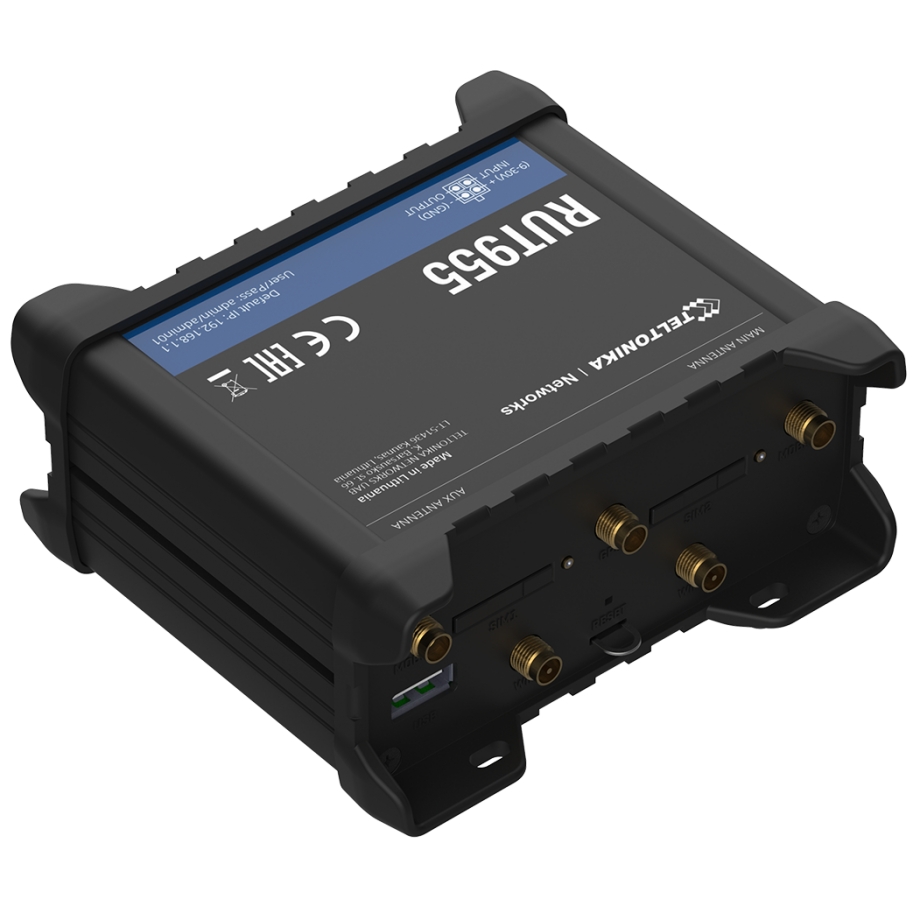 Short description
Verizon, 4G LTE modem with wireless router, 2.4GHz, 4xLAN, 802.11b/g/n, Dual SIM slot
Stock availability
out of stock
arrival date unknown
Detailed description
Router is not certified on: Verizon.
Professional rugged Dual-SIM 4G/LTE & WiFi cellular router. This highly secure and reliable industrial device is equipped with Ethernet, Digital & Analogue I/Os, RS232, RS485, GNSS (GPS), microSD and USB interfaces.
RUT955 is a highly reliable and secure 4G/LTE router with I/O, GNSS and RS232/RS485 intended for professional applications. The device delivers high performance, mission-critical cellular communication and GPS location capabilities and is equipped with connectivity redundancy through Dual-SIM failover. External antenna connectors make it possible to attach desired antennas and to easily find the best signal location.