We would like to inform you that due to Easter holiday on Friday 7th and Monday 10th of April, our office will be closed, and we won't be able to answer your e-mails. Orders from the warehouse will not be shipped either. From 11th April, our services will operate as usual.
MikroTik CSS610-8G-2S+IN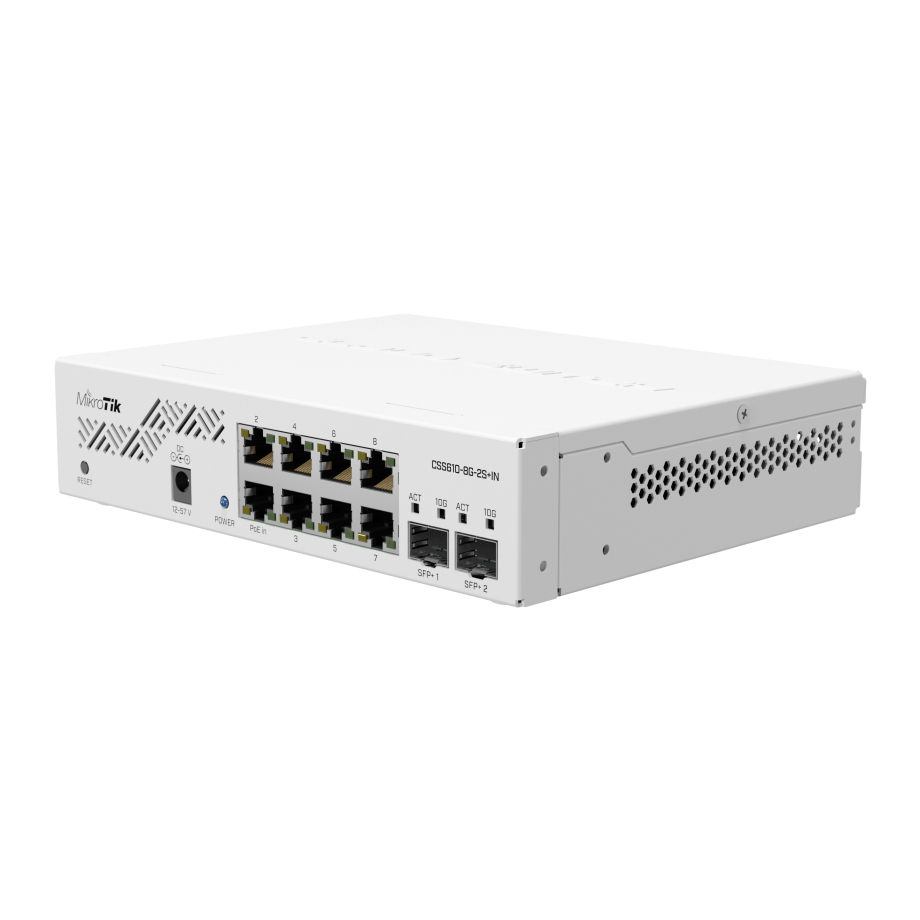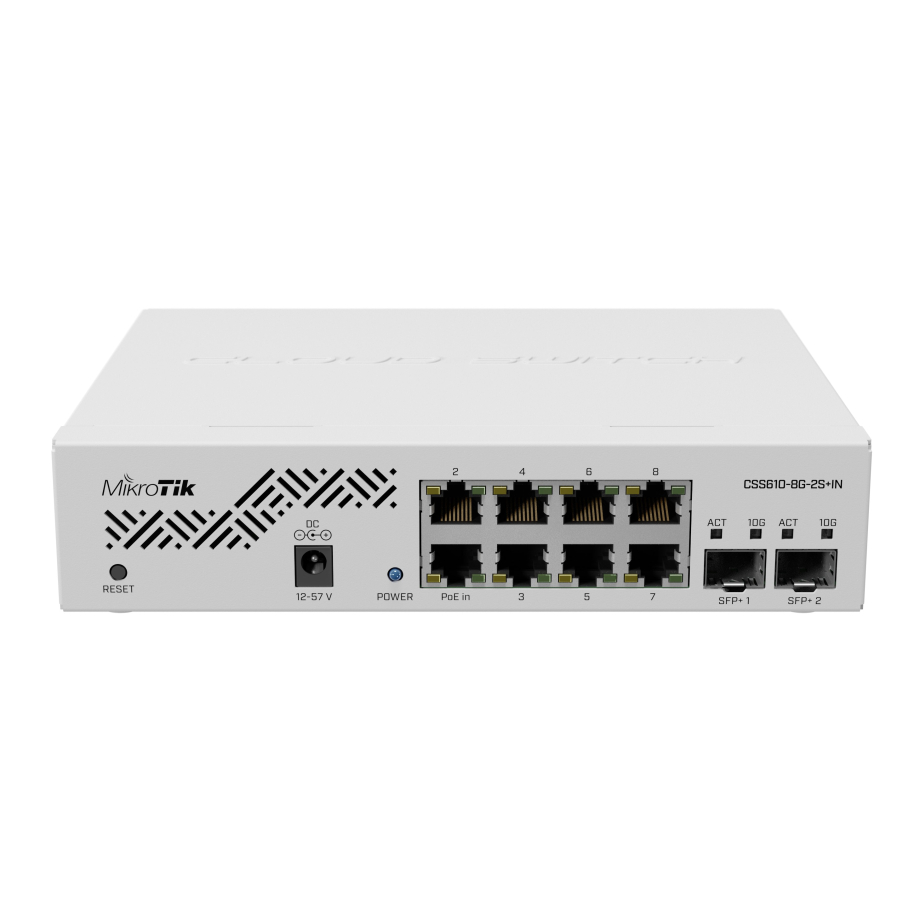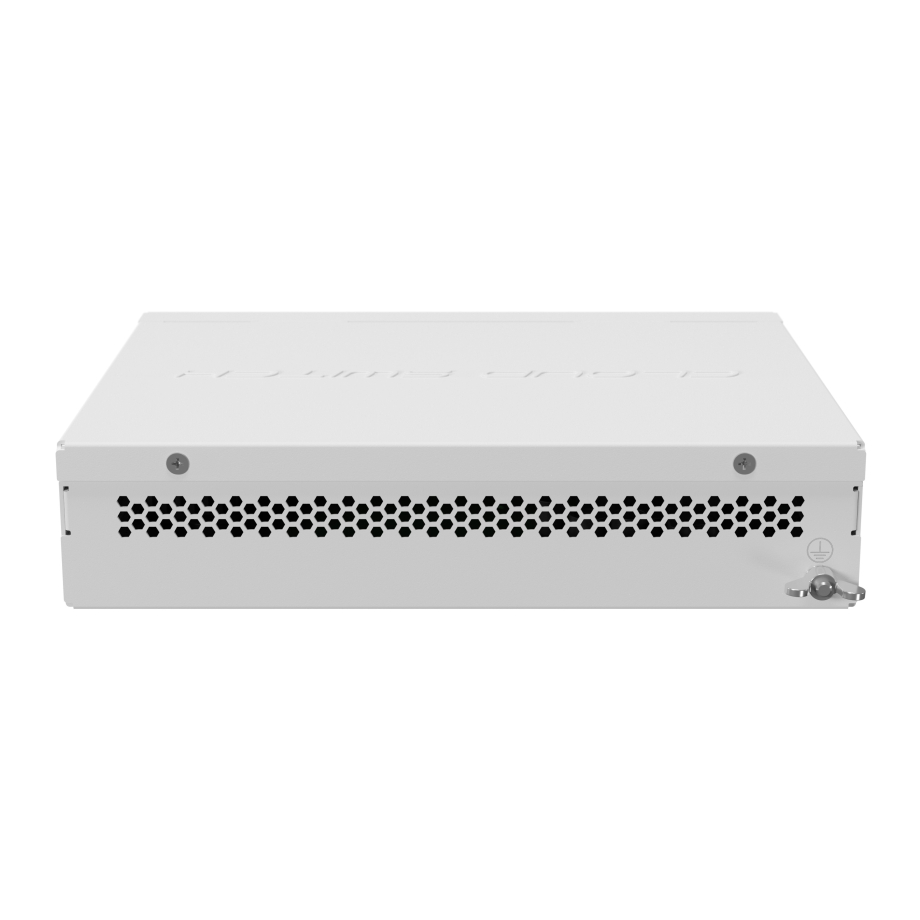 Short description
Cloud Smart Switch, 8x GbE Ports, 2x 10G SFP Ports
Available product variations
Detailed description
Eight 1G Ethernet Ports and Two SFP+ Ports for 10G Fiber Connectivity. Portable, Powerful and Extremely Cost-Effective – this Switch is an Instant Classic!
Cloud Smart Switch 610-8G-2S+IN is Mikrotik answer to the everlasting demand for more power in a small and simple package. It comes with the lightweight SwOS which is easy to configure from your web browser. It gives you all the basic functionality for a managed switch, and more: you can manage port-to-port forwarding, broadcast storm control, apply MAC filters, configure VLANs, mirror traffic, apply bandwidth limitation and even adjust some MAC and IP header fields.
With 8 x 1G Ethernet ports and 2 x 10G SFP+ ports this switch is the fastest device in this size and price category on the market! Despite its compact size, this switch provides serious performance.