We would like to inform you that due to a Public holiday in Latvia on 23rd of June, Thursday and 24th of June, Friday, our office will be closed, and we won't be able to answer your e-mails. Orders from the warehouse will not be shipped either. From 27th of June we will operate as usual.
MikroTik CSS610-8G-2S+IN
Short description
Cloud Smart Switch, 8x GbE Ports, 2x 10G SFP Ports
Detailed description
Eight 1G Ethernet Ports and Two SFP+ Ports for 10G Fiber Connectivity. Portable, Powerful and Extremely Cost-Effective – this Switch is an Instant Classic!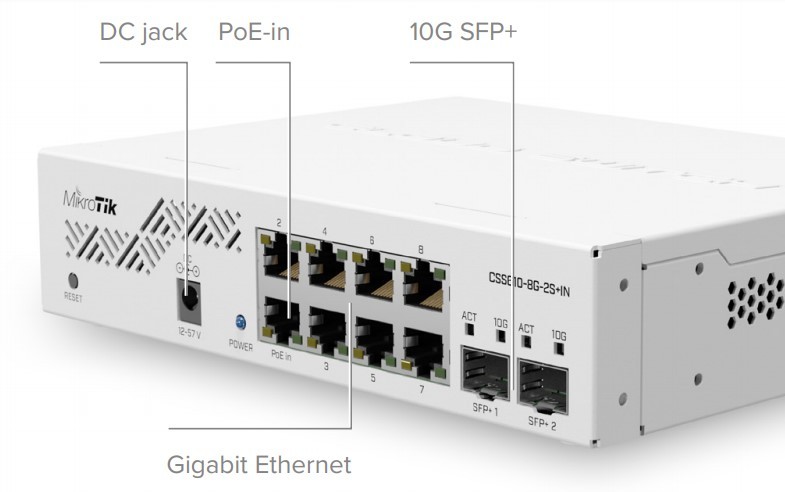 Cloud Smart Switch 610-8G-2S+IN is Mikrotik answer to the everlasting demand for more power in a small and simple package. It comes with the lightweight SwOS which is easy to configure from your web browser. It gives you all the basic functionality for a managed switch, and more: you can manage port-to-port forwarding, broadcast storm control, apply MAC filters, configure VLANs, mirror traffic, apply bandwidth limitation and even adjust some MAC and IP header fields.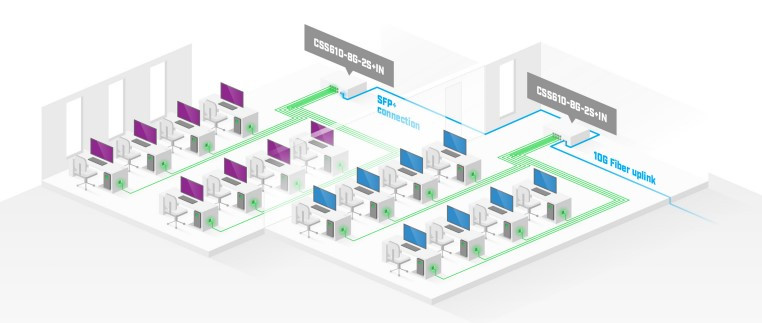 With 8 x 1G Ethernet ports and 2 x 10G SFP+ ports this switch is the fastest device in this size and price category on the market! Despite its compact size, this switch provides serious performance.