Rack Cabinet 19" 9U, 450mm, Glass Door, Black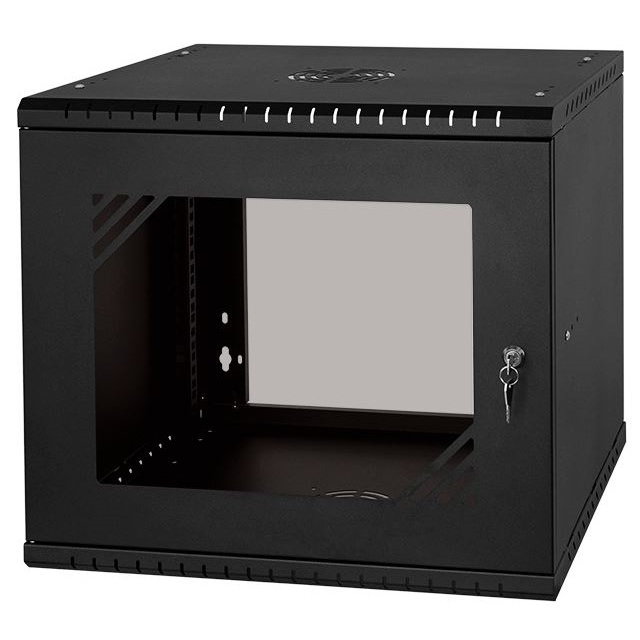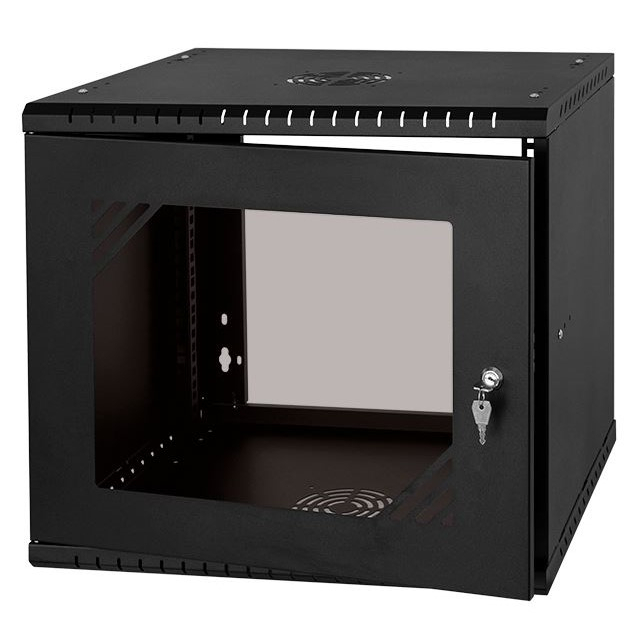 Short description
Rack Cabinet 19" 9U 450 mm, Black, Glass Door
Detailed description
Wall-mounted server cabinet 19"
Stalflex rack cabinet is a perfect solution for installation, organization and storage of IT equipment, monitoring devices, alarm systems, TV networks and local LAN networks.
The interior of the cabinet is designed in such a way that after mounting the shelf with the maximum permissible depth, there still is free space inside. An additional advantage of the Stalflex rack cabinet is the lack of a back wall, which facilitates free use of its internal space. Holes in the back of the cabinet allow it to be hung with the use of dowels.
Easy to break out cable entries are placed on the top and the base of the server cabinet. This gives various possibilities for cable entry while ensuring convenient wiring installation and easy, correct assembly of any devices.
Additional installation comfort is ensured by the easy-to-install door with the option of choosing (right / left). The doors are closed with a patent lock (in the set with a set of two keys).
The rack cabinet is distinguished by an extremely easy and intuitive assembly, which definitely simplifies the installation process. The functionality of the cabinet makes this product ideally suited for protection of delicate devices against external factors and accidental mechanical damage.
Technical Specs / Datasheet