MikroTik CRS112-8G-4S-IN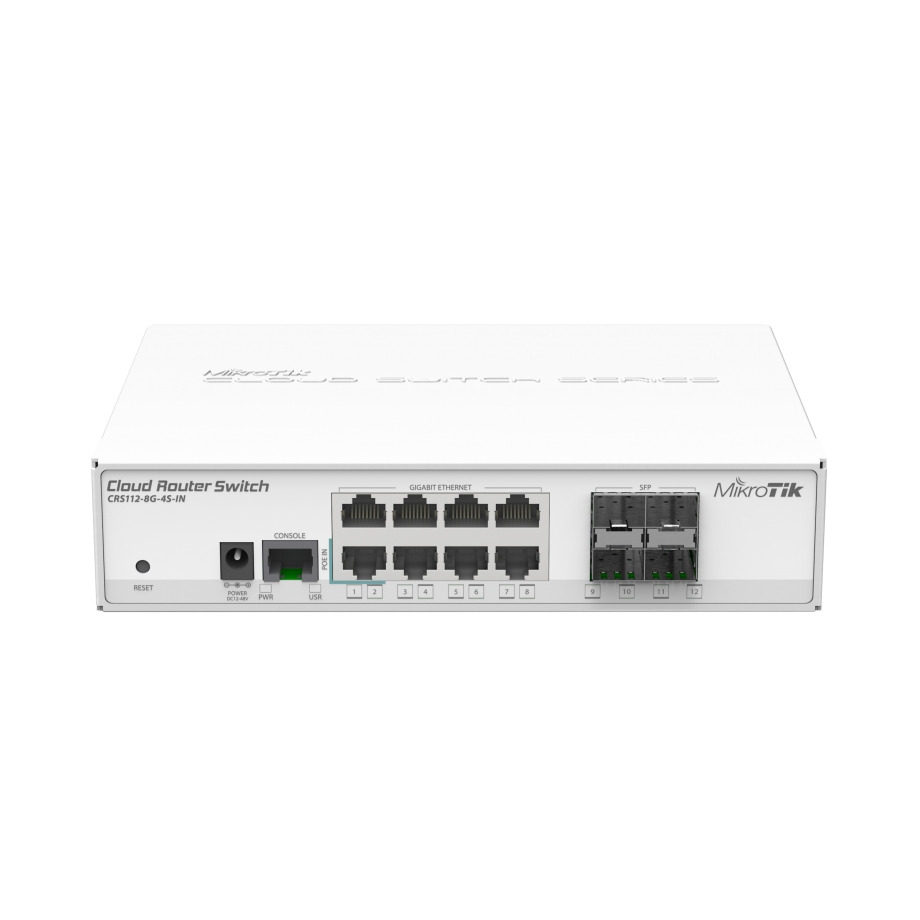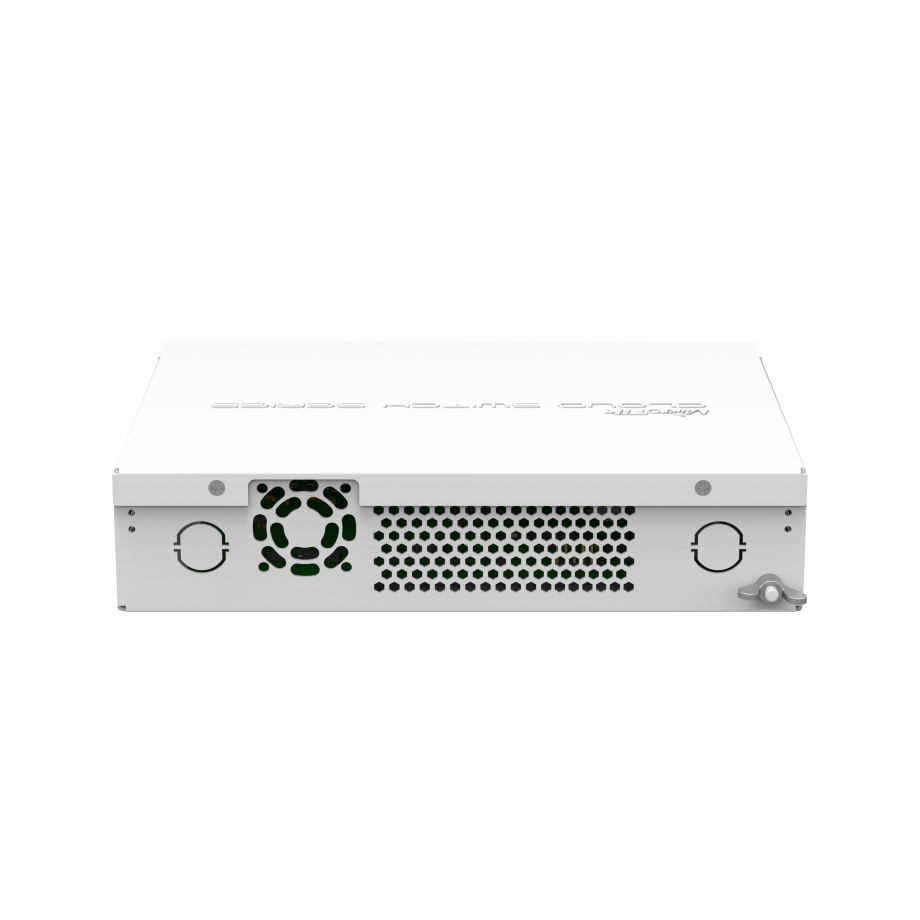 Short description
8x Gbit LAN, 4xSFP Cages, RouterOS L5
Detailed description
8x Gigabit Ethernet Smart Switch, 4x SFP Cages, 400MHz CPU, 128MB RAM, Desktop Case, RouterOS L5
Cloud Router Switch 112-8G-4S-IN is a "small size low cost" member of the CRS series. It comes with eight Gigabit Ethernet ports and four SFP cages.
The CRS series combines the best features of a fully functional router and a Layer 3 switch. The device is powered by the familiar RouterOS.
All the specific Switch configuration options are available in a special Switch menu, but if you want, ports can be removed from the switch configuration, and used for routing purposes.
Compare with similar products
 
Ethernet Ports
8 x 1 Gbps

8 x 1 Gbps

8 x 1 Gbps

8 x 1 Gbps

PoE Out Ports

8 x Passive PoE, 802.3af (PoE), 802.3at (PoE+)

8 x802.3af (PoE), 802.3at (PoE+)

SFP Ports
4 x 1G SFP

4 x 1G SFP

2 x 10G SFP+

2 x 10G SFP+

Chipset
QCA8511, 1 core, 400 MHz

QCA8511, 1 core, 400 MHz

88E6193X

88E6193X

Software
RouterOS Level 5

RouterOS Level 5

SwitchOS

SwitchOS

Max Power Consumption
13.5 W

10 W

11 W

12 W

Environment
Indoor

Indoor

Indoor

Indoor

Mounting Method
RackMount, Tabletop

RackMount, Tabletop

RackMount, Tabletop

RackMount, Tabletop
|   | | | | |
| --- | --- | --- | --- | --- |
| Ethernet Ports | 8 x 1 Gbps | 8 x 1 Gbps | 8 x 1 Gbps | 8 x 1 Gbps |
| PoE Out Ports | | 8 x Passive PoE, 802.3af (PoE), 802.3at (PoE+) | | 8 x802.3af (PoE), 802.3at (PoE+) |
| SFP Ports | 4 x 1G SFP | 4 x 1G SFP | 2 x 10G SFP+ | 2 x 10G SFP+ |
| Chipset | QCA8511, 1 core, 400 MHz | QCA8511, 1 core, 400 MHz | 88E6193X | 88E6193X |
| Software | RouterOS Level 5 | RouterOS Level 5 | SwitchOS | SwitchOS |
| Max Power Consumption | 13.5 W | 10 W | 11 W | 12 W |
| Environment | Indoor | Indoor | Indoor | Indoor |
| Mounting Method | RackMount, Tabletop | RackMount, Tabletop | RackMount, Tabletop | RackMount, Tabletop |