MikroTik CRS309-1G-8S+IN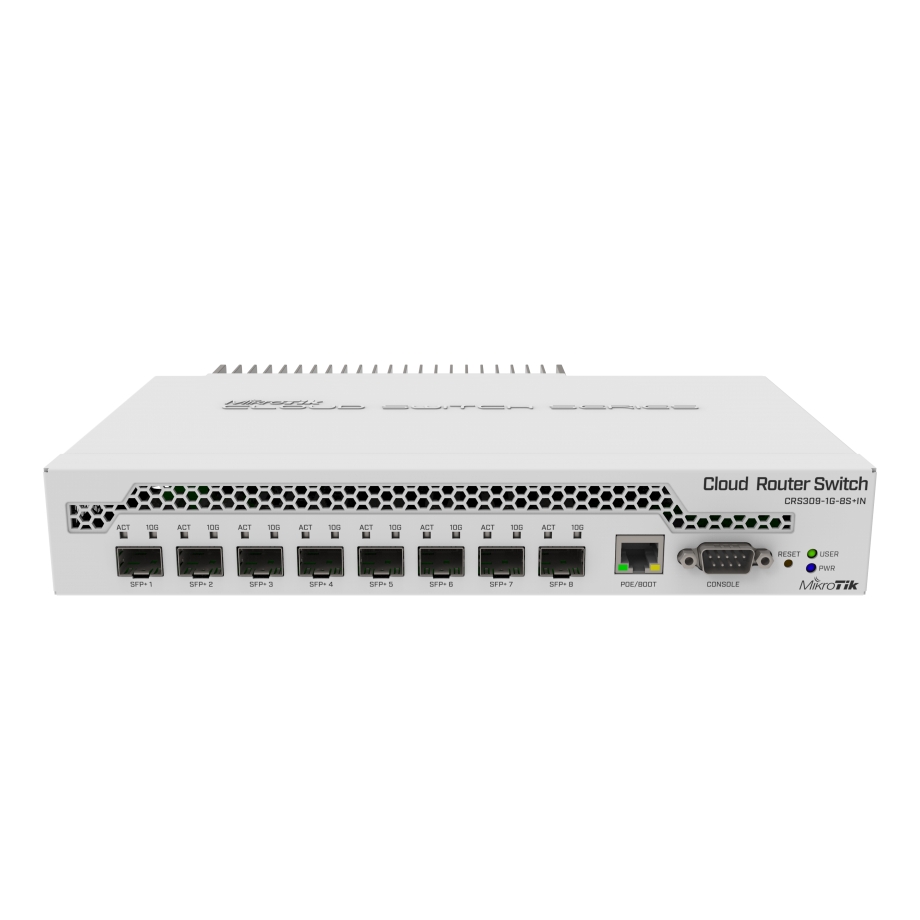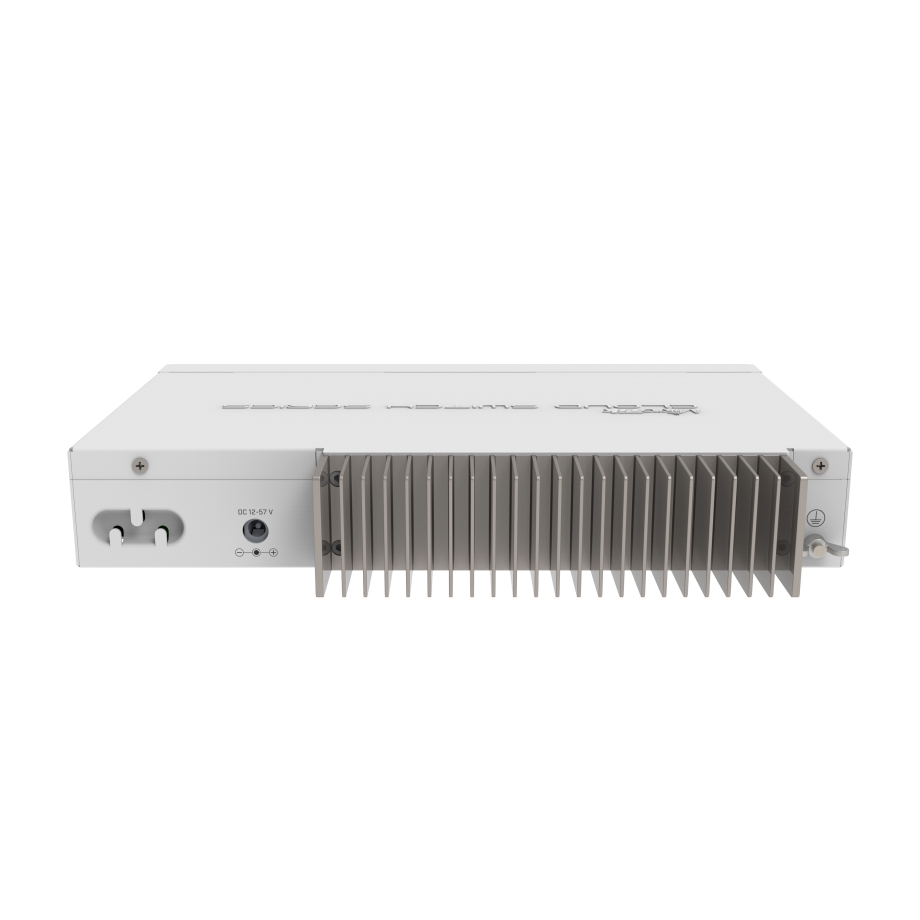 MikroTik MTCNA Certificate
MikroTik Value Added Distributor
MikroTik MTCNA Certificate
MikroTik Value Added Distributor
Available product variations
Detailed description
Empowering Your Network
Expand your network's capabilities with the MikroTik CRS309-1G-8S+IN. This compact yet potent networking switch is designed to improve your connectivity with a versatile solution that delivers better performance, reliability, and convenience.
The CRS309-1G-8S+IN boasts eight SFP+ slots, each supporting up to a 10 Gbit module. This configuration results in an impressive switching capacity of 162 Gbps and a total non-blocking throughput of 81 Gbps. Remarkable capability like this ensures your network can easily manage demanding tasks.
Optimized Performance
Equipped with a dual-core 800 MHz CPU and 512 MB of RAM, the CRS309-1G-8S+IN is built to smoothly manage data-intensive operations. This hardware combination ensures efficient data processing, allowing for optimized network performance even during periods of high demand or peak loads. The switch's ability to handle dual boot lets you choose between RouterOS and SwOS operating systems, adapting to your network's specific needs. Opt for SwOS if you prefer a streamlined interface focused on switch-specific functions, or go for RouterOS to tap into advanced routing.
Efficient Cooling & Design
The CRS309-1G-8S+IN features a sleek metallic case that also acts as a heatsink. This passive cooling design eliminates fan noise and prevents dust accumulation inside the switch, resulting in reliable and maintenance-free operation. For added convenience, the package includes special rackmount ears, enabling easy installation in standard racks.
Comprehensive Connectivity Options
The switch offers a diverse range of connectivity options to suit various scenarios. With one dedicated Gigabit Ethernet port and eight high-speed SFP+ ports, your network can seamlessly accommodate different devices and applications. Additionally, the CRS309-1G-8S+IN supports multiple power input methods, including AC/DC adapters, various passive PoE standards, and 802.3af/at PoE. This flexibility makes the deployment process more convenient and adaptable to various networking setups.
Compare with similar products
 
Ethernet Ports
1 x 1 Gbps

1 x SFP/ETH Combo 1 Gbps

1 x 1 Gbps

SFP Ports
8 x 10 Gbps

5 x 1.25 Gbps

4 x 10 Gbps

RAM
512 MB

128 MB

512 MB

Storage Memory
16 MB

16 MB

16 MB

Chipset
98DX8208, 2 core, 800 MHz

QCA8511, 1 core, 400 MHz

98DX3236, 1 core, 800 MHz

Max Power Consumption
17 W

11 W

12 W

Form Factor
Rack-mounted 19", Desktop

Desktop

Desktop

Mounting Method
RackMount, Tabletop

Wall Mount, Tabletop

Tabletop
|   | | | |
| --- | --- | --- | --- |
| Ethernet Ports | 1 x 1 Gbps | 1 x SFP/ETH Combo 1 Gbps | 1 x 1 Gbps |
| SFP Ports | 8 x 10 Gbps | 5 x 1.25 Gbps | 4 x 10 Gbps |
| RAM | 512 MB | 128 MB | 512 MB |
| Storage Memory | 16 MB | 16 MB | 16 MB |
| Chipset | 98DX8208, 2 core, 800 MHz | QCA8511, 1 core, 400 MHz | 98DX3236, 1 core, 800 MHz |
| Max Power Consumption | 17 W | 11 W | 12 W |
| Form Factor | Rack-mounted 19", Desktop | Desktop | Desktop |
| Mounting Method | RackMount, Tabletop | Wall Mount, Tabletop | Tabletop |