We would like to inform you that due to Easter holiday on Friday 7th and Monday 10th of April, our office will be closed, and we won't be able to answer your e-mails. Orders from the warehouse will not be shipped either. From 11th April, our services will operate as usual.
Pigtail U.fl Female / SMA Female 20cm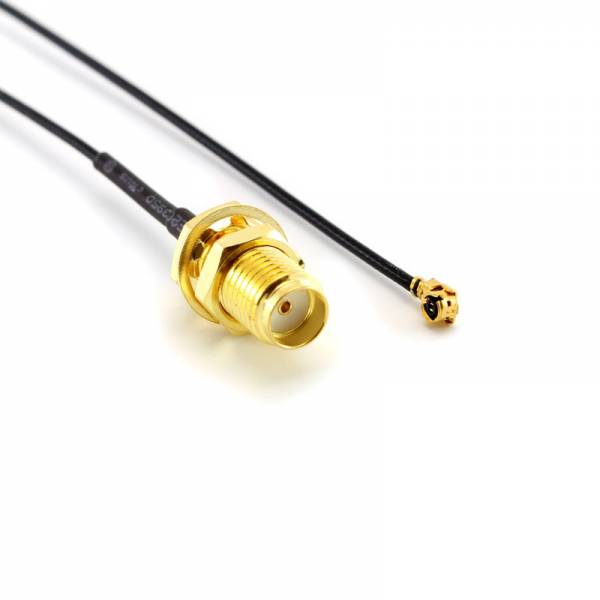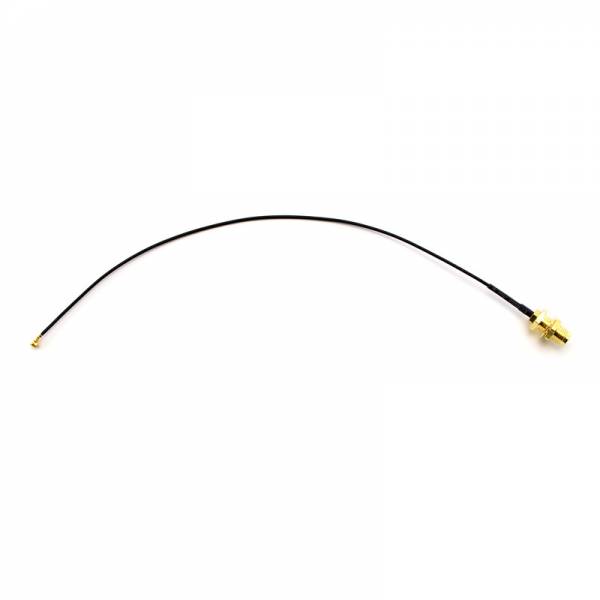 Short description
High Quality U.fl Female to SMA Female Low Loss Pigtail RG316 20cm
Detailed description
This pigtail has a U.fl Female connector on one end and an SMA Female connector on the other end. U.fl connector is a miniature RF connector for high-frequency signals. The SMA Female connector has a center sleeve surrounded by a barrel with outside threads. SMA connector is coaxial RF connector for coaxial cable with screw connection mechanism.
U.fl connectors are commonly used inside laptops and embedded systems to connect the Wi-Fi antenna to a Mini PCI, Mini PCIe or M.2 Wi-Fi card. Another common use is connecting GPS antennas. SMA connectors are used on LTE equipment - LTE routers and antennas for them. The pigtail uses RG-316 high frequency coaxial cable, which is highly flexible due to the twisted center conductor and is characterized by high electrical stability. The length of the pigtail is 20 cm.