Milesight 4G Industrial Router UR35 Pro WiFi4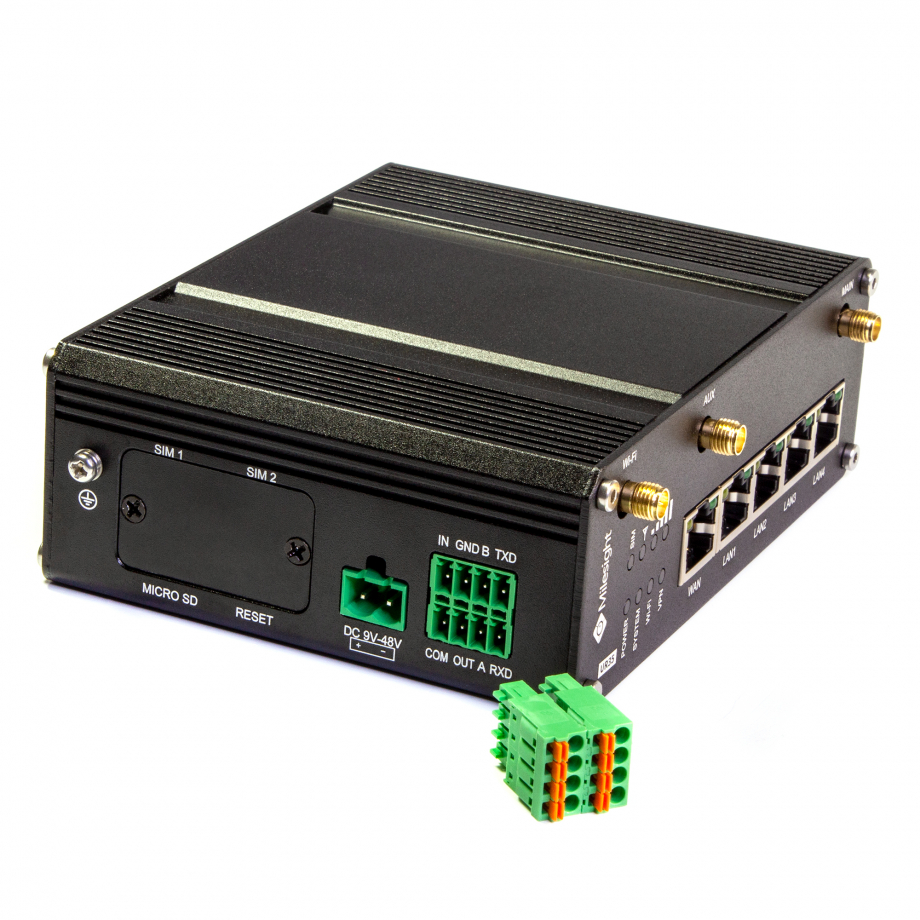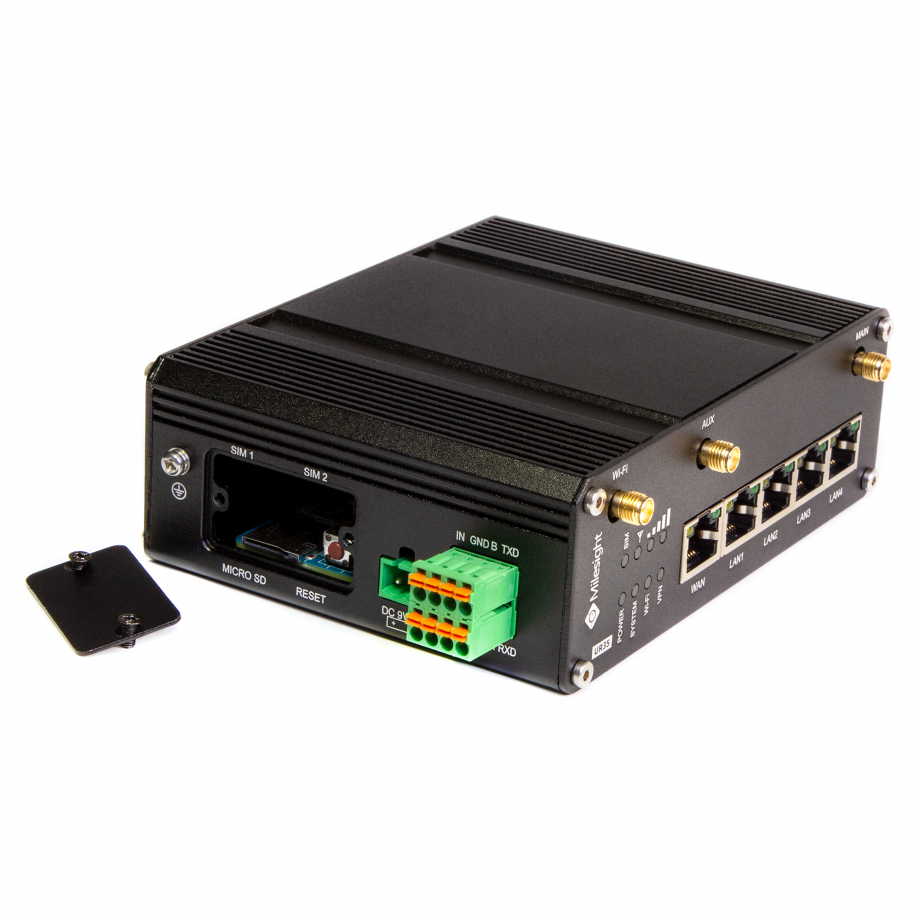 Short description
4G Industrial Router, 5x10/100 Mbps Ethernet ports, RS232 and RS485 interface, Modbus RTU/TCP
Detailed description
The UR35 is an industrial-grade 4G LTE cellular router with a 5-port Ethernet interface for mission-critical communications. Featured with multiple network protocols and VPN tunnels, UR35 provides secure and reliable solutions for a range of M2M/IoT deployments.
Aside from Dual SIM redundancy and Wi-Fi for seamless wireless connectivity, it is also equipped with 4 PSE PoE ports, serial ports, digital I/O for field communications.
UR35 router supports the remote management platform Milesight DeviceHub, that lets you manage all your Milesight routers from a single location at anytime. The MilesightVPN platform is used for remote access. It is VPN platform designed for Milesight industrial routers to establish VPN rapidly and easily.
To fulfill the market demand, UR35 is built with hardened enclosure, industrial components, and wide operation range from -40°C to 70°C for harsh environments.