We would like to inform you that due to Easter holiday on Friday 7th and Monday 10th of April, our office will be closed, and we won't be able to answer your e-mails. Orders from the warehouse will not be shipped either. From 11th April, our services will operate as usual.
MikroTik CCR1036-8G-2S+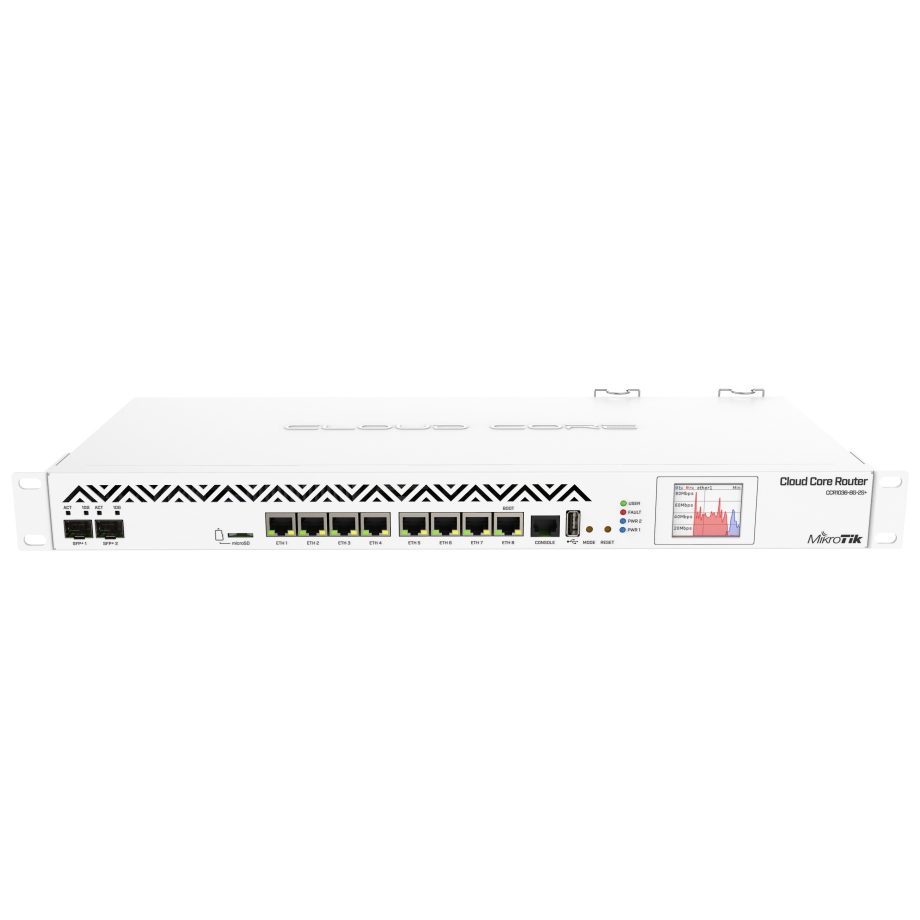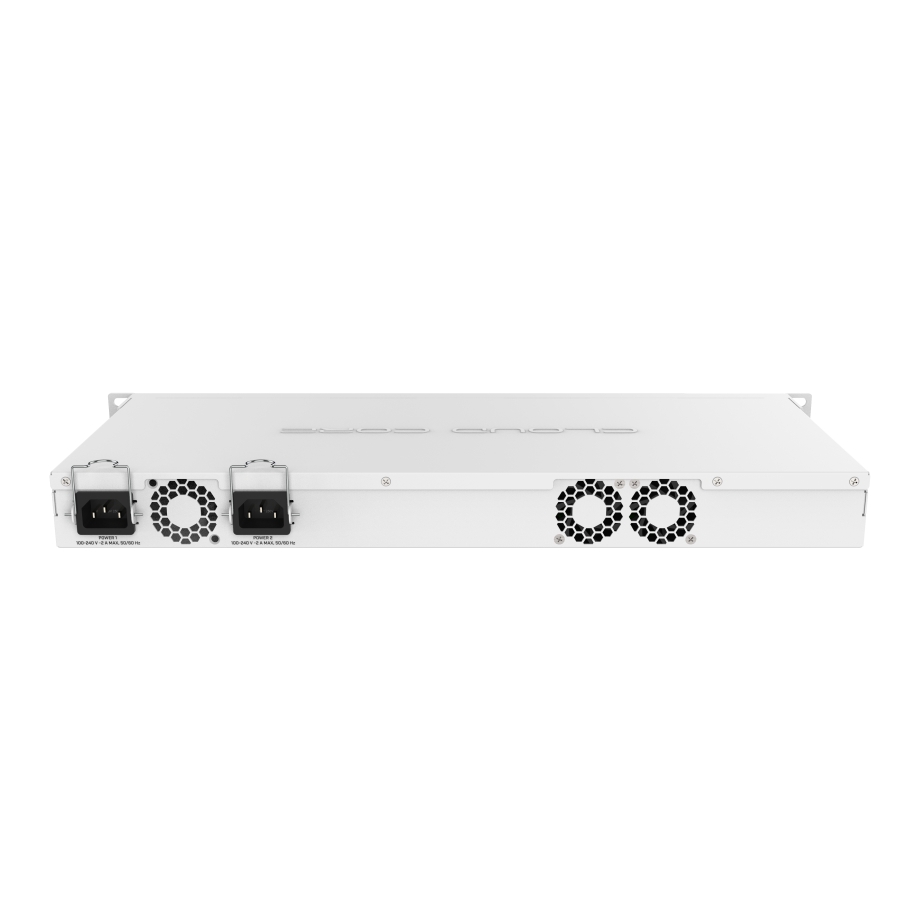 Short description
36 cores x 1.2GHz CPU, 4GB RAM, 8x GE, 2x SFP+ cages, USB, dual PSU, RouterOS L6
This item has been discontinued
We recommend to use the product presented below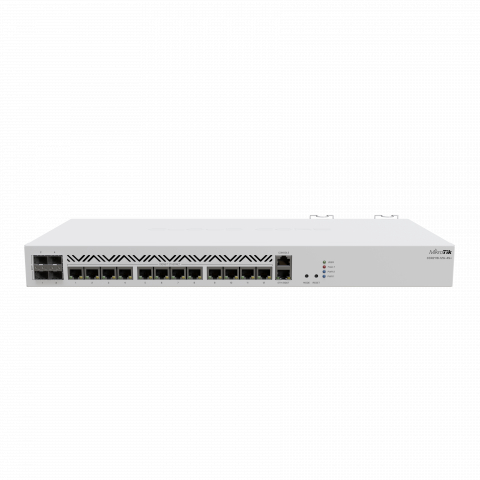 Available product variations
Detailed description
CCR1036-8G-2S+ Series
The CCR1036 is a high performance networking router with eight Gigabit ports, two SFP+ ports for 10G connectivity and dual power supplies for redundancy. Powered by a 36 core CPU, this router is able to perform the most complicated routing and management tasks, for managing large networks with high bandwidth requirements.
Each port is directly connected to the Tilera networking CPU, with no ports sharing any bandwidth, guaranteeing the best performance and highest reliability. The CPU supports IPsec hardware accelerated encryption, so you can use it also as a high performance VPN gateway to ensure the best encryption between important locations, without sacrificing connection speed.
The M.2 slot allows installing a high speed SSD disk, for using a local user database, proxy storage or for other features. Two versions are available, depending on the required RAM amount: 4 GB for CCR1036-8G-2S+ and 8 GB for CCR1036-8G-2S+EM.
Comparing to the previous model, the new CCR1036 series has a full size USB port, redundant power supplies with improved design, RJ45 serial port and general improvements in durability, efficiency and reliability.