We would like to inform you that due to Easter holiday on Friday 7th and Monday 10th of April, our office will be closed, and we won't be able to answer your e-mails. Orders from the warehouse will not be shipped either. From 11th April, our services will operate as usual.
UniFi AC SHD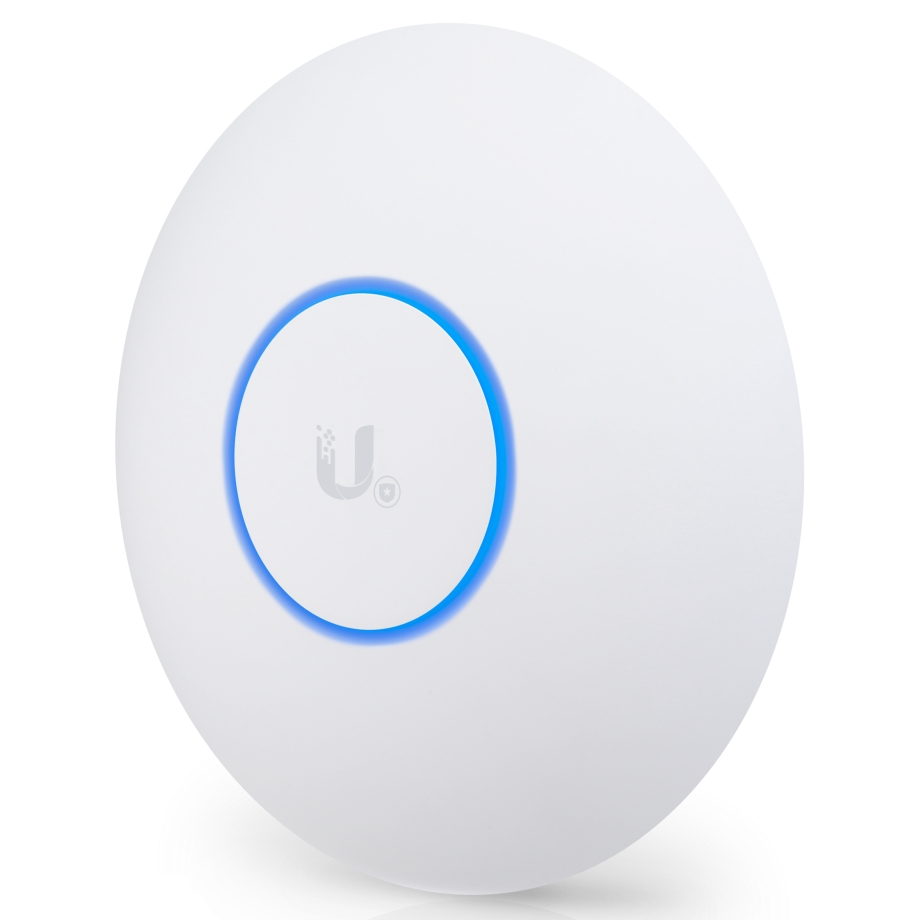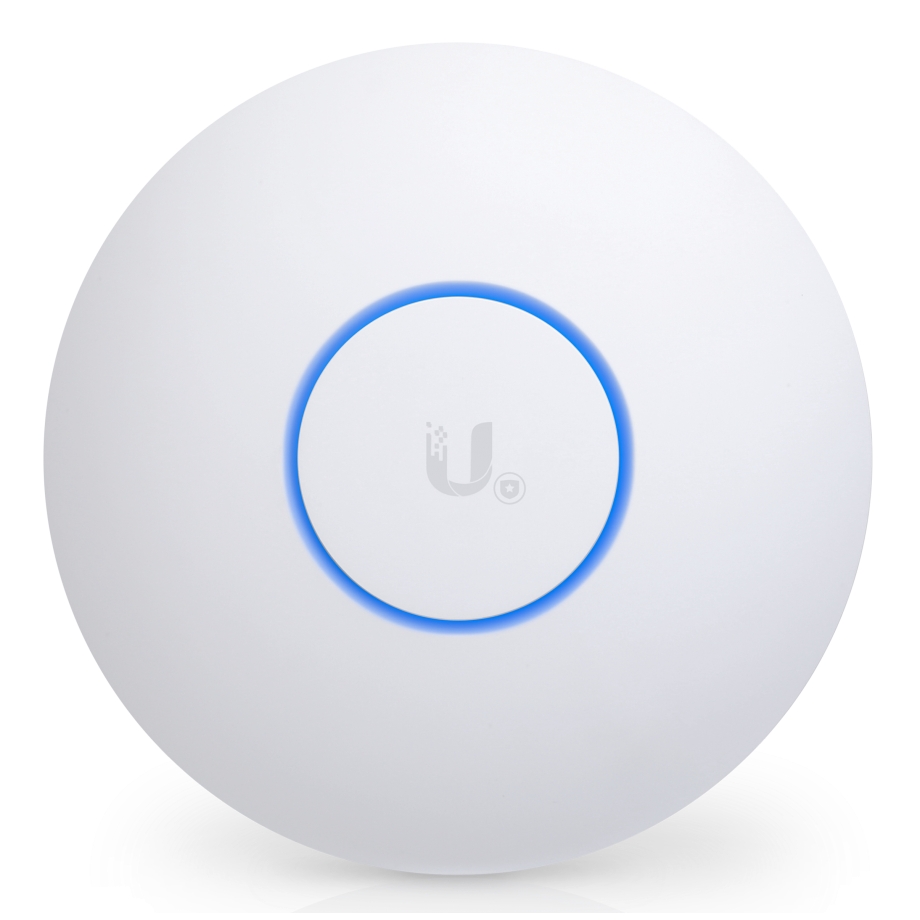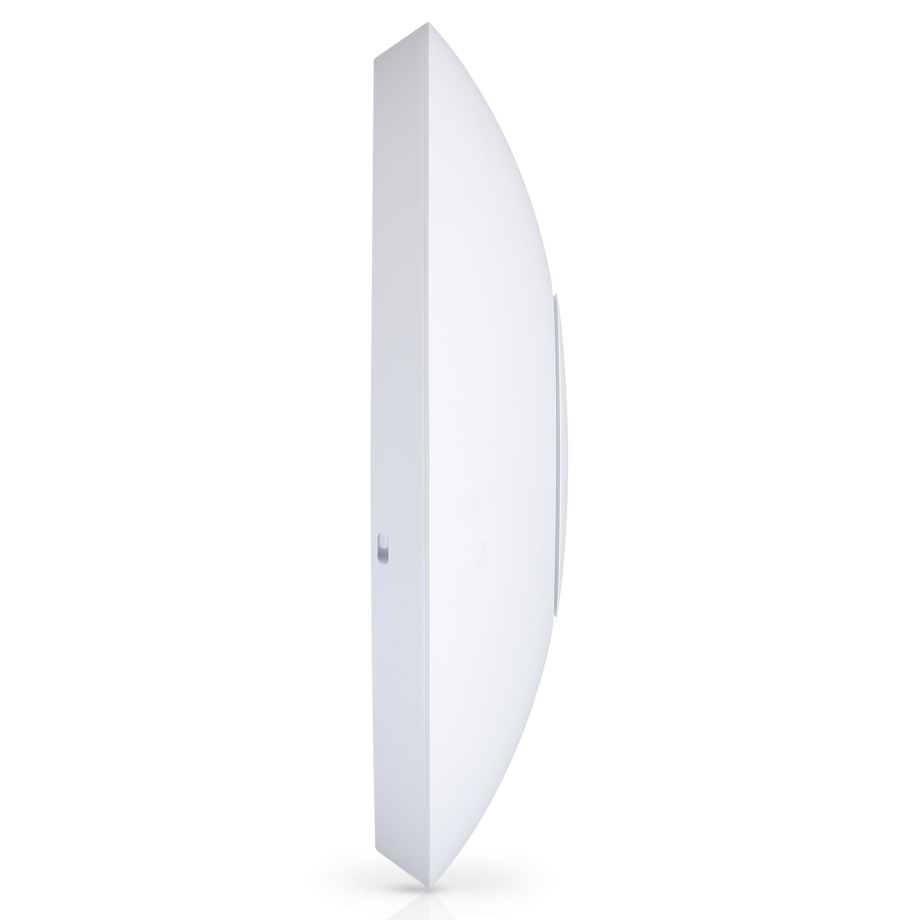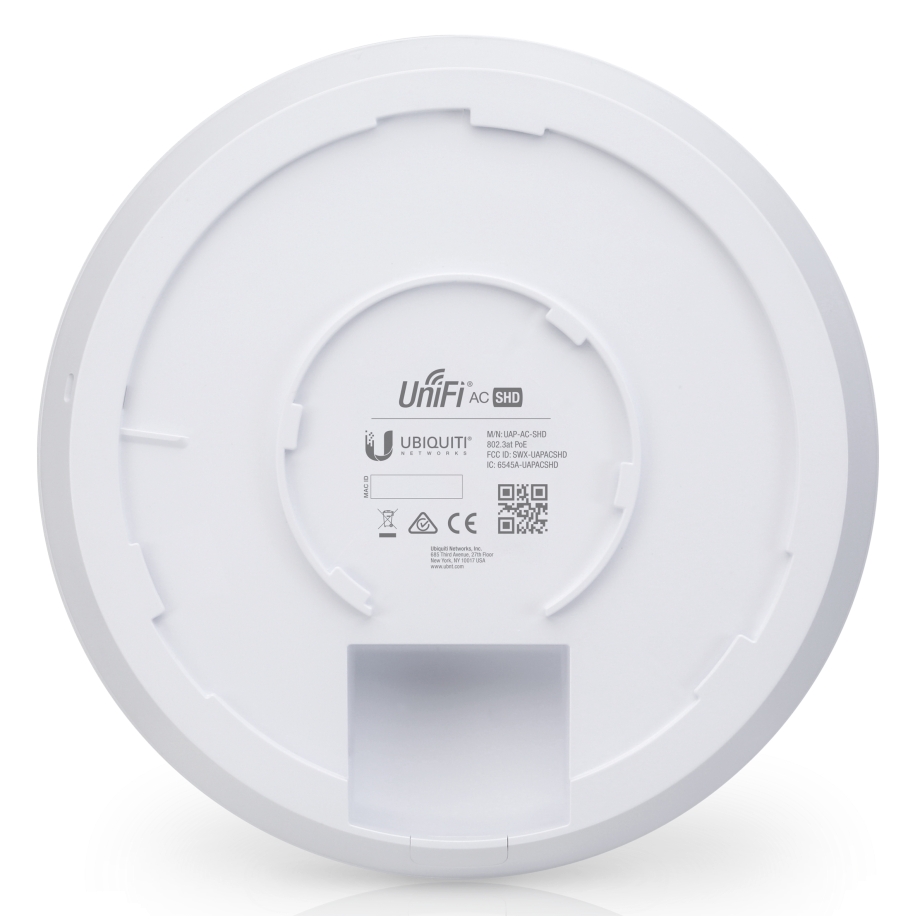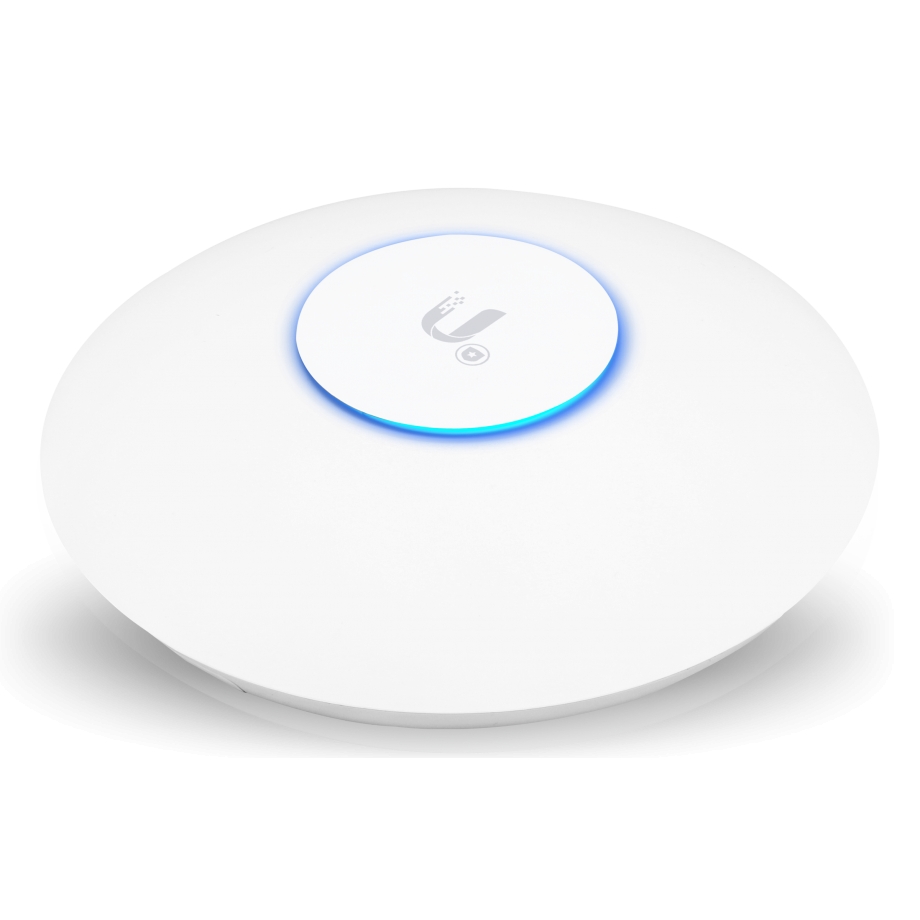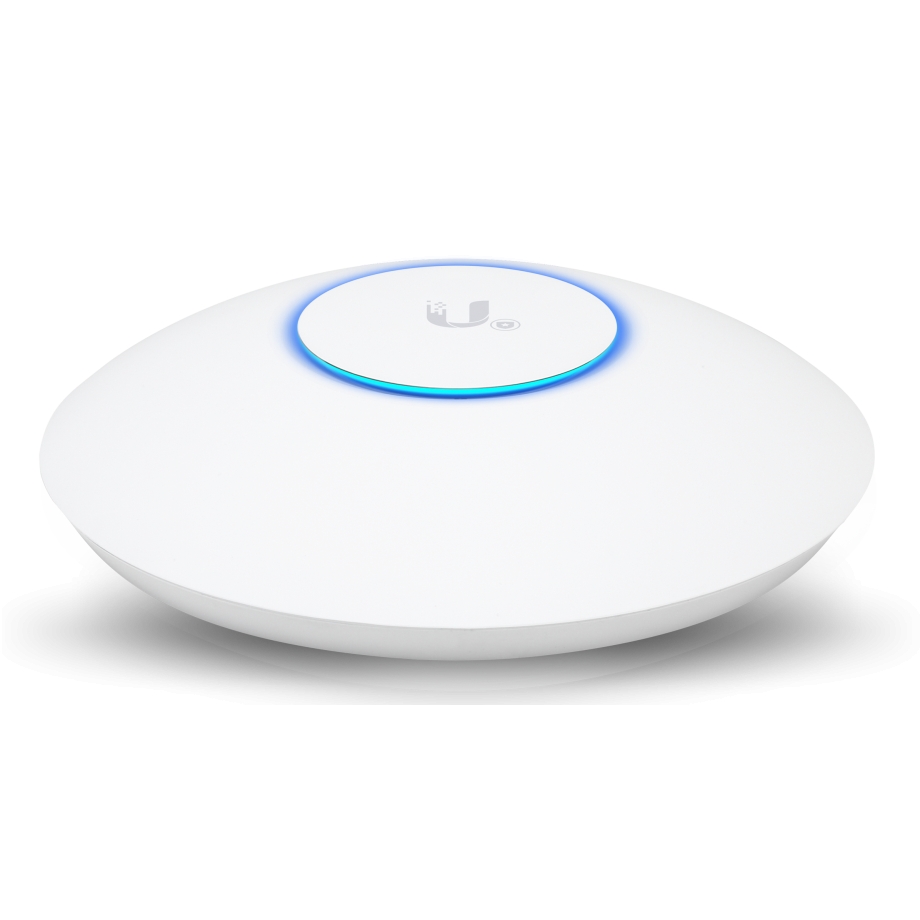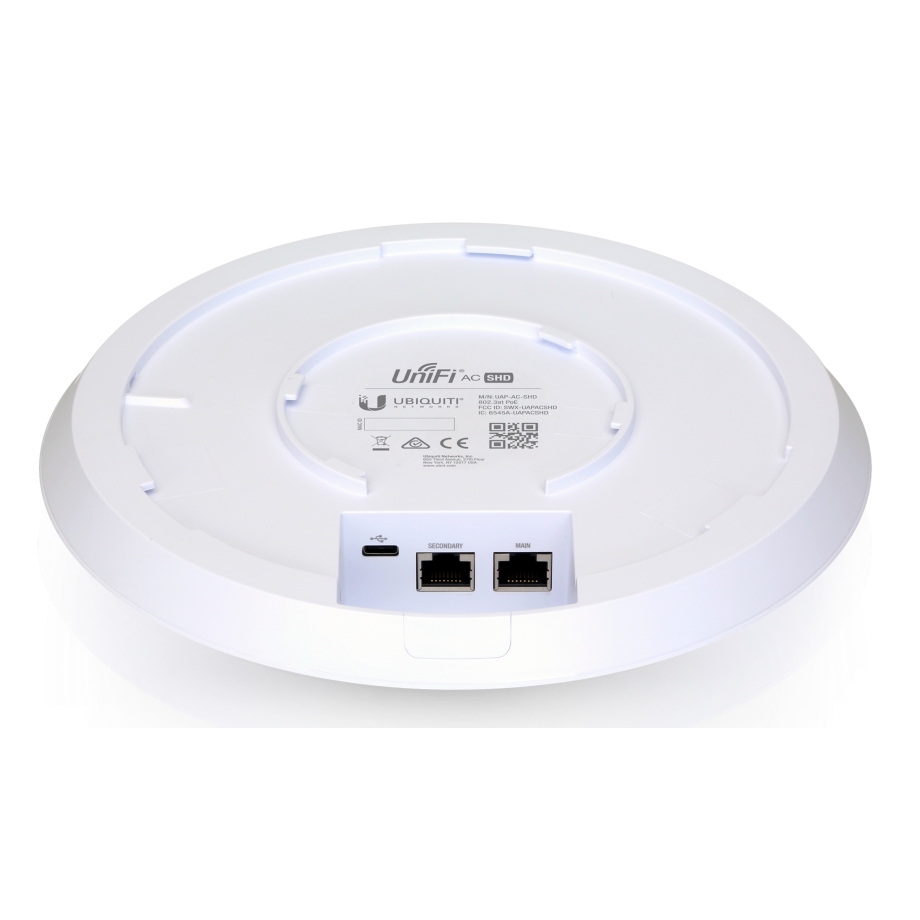 Short description
2.4GHz 800Mbps & 5GHz 1733Mbps, 2xGLAN, 802.11 a/b/g/n/ac/ac-wave2
Available product variations
Detailed description
UniFi SHD Access Point
Build your Wi-Fi network with the UniFi® AC Secure High Density Access Point, part of the Ubiquiti Inc® UniFi Enterprise Wi-Fi System. The UAP-AC-SHD is an indoor/outdoor, 4x4 MU-MIMO 802.11ac Wave 2 dual-band access point, capable of throughput speeds of up to 2.5 Gbps and supporting over 500 concurrent users. Engineered from the ground up for superior network security, the UAP-AC-SHD features unparalleled Wi-Fi security utilizing a dedicated security radio with persistent threat management. The UAP-AC-SHD is the preferred access point for deployments requiring highly secure Wi-Fi with industry-leading multi-user performance.
Simultaneous Dual-Band 4x4 Multi-User MIMO
Four-Stream 802.11AC Wave 2 Technology
5 GHz Band with Radio Rate of up to 1.7 Gbps
Dedicated Security Radio with Persistent Threat Management
2.4 GHz Band with Radio Rate of 800 Mbps
802.3at PoE+ Compatible
(2) Gigabit Ethernet Ports
Next‑Gen Wireless Network Security
High‑Density Applications Powered by MU‑MIMO Technology
802.11ac Wave 2 MU‑MIMO (Multi‑User, Multiple Input, Multiple Output) technology allows a Wave 2 AP to communicate with multiple clients at the same time – significantly increasing multi‑user throughput and overall user experience.
Advanced Features in UniFi Network Application
UniFi is the premiere Software Defined Networking (SDN) solution with seamless integration of high‑performance switching, gateways, and more. The UAP AC SHD can be set up in minutes and fully managed with the UniFi Network web application or mobile app.