UFiber Loco GPON CPE 20-pack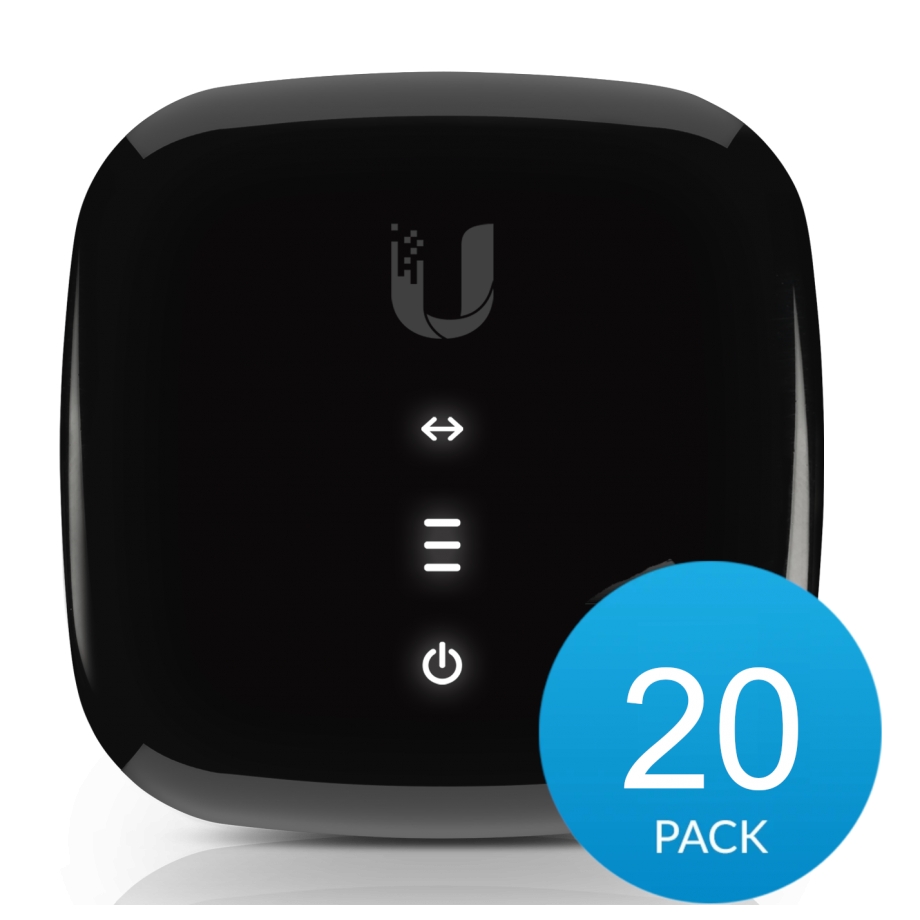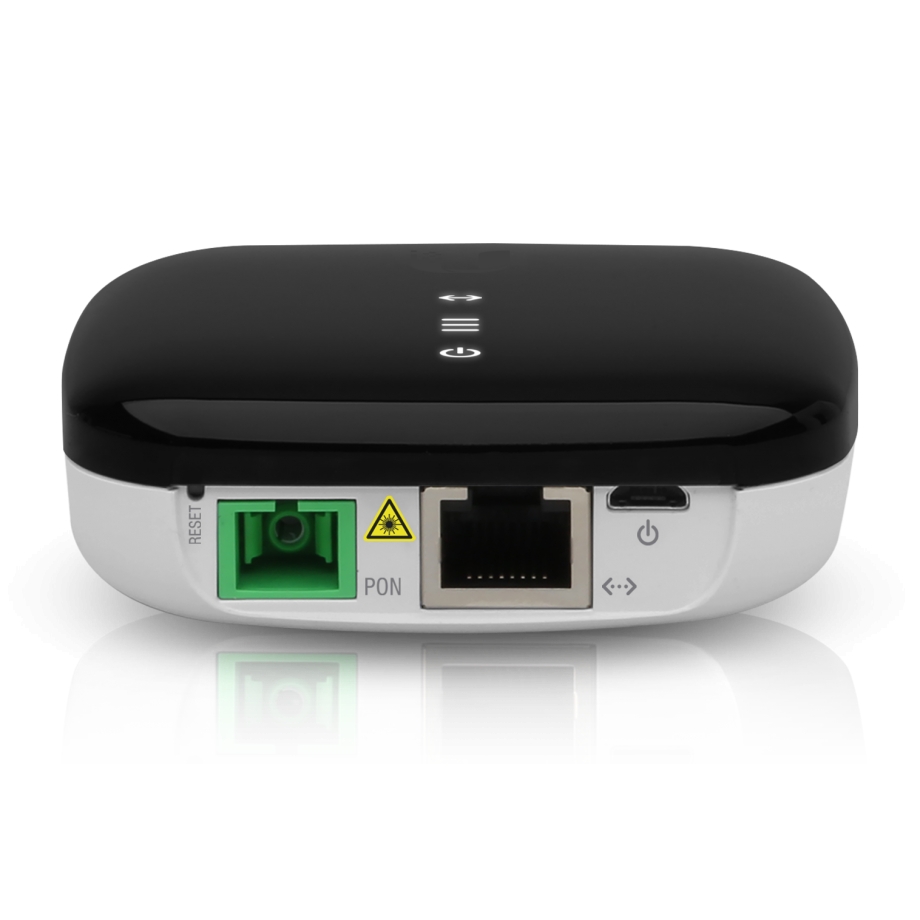 Ubiquiti Elite Distributor
Ubiquiti Elite Distributor
Available product variations
Detailed description
High-Performance GPON
Sporting a sleek industrial design, the U Fiber loco is a robust, high‑performance GPON CPE that features extremely low power consumption and two power options. UFiber offers internet and telecom service providers a cost‑effective fiber optic delivery system for Triple Play Services (data, voice, IPTV/VoD) with speeds of up to 2.488 Gbps downstream and 1.244 Gbps upstream. The UFiber loco can be powered by a Micro-USB Power Adapter or 24V passive PoE.
Low-Cost Optical Network Unit
UFiber Loco is the ONU (Optical Network Unit), which is deployed at the customer's location. Ubiquiti offers a variety of GPON ONU models to suit any application. Each can be easily mounted on an indoor wall. UFiber Loco features easy-to-read LEDs to provide status information about Ethernet connection, signal strength, and power.
Designed for Integration
Up to 128 UFiber loco devices can be connected to a single GPON port. Supporting GPON links of up to 20 km, the UFiber loco integrates with the UFiber OLT, UFiber OLT 4 and third-party OLT devices. UFiber networks are intelligently managed using UNMS™ application, a comprehensive management controller. It features a graphical UI that is easy to learn and navigate. UNMS manages all the registered UFiber OLTs and their ONU clients.