We would like to inform you that due to Easter holiday on Friday 7th and Monday 10th of April, our office will be closed, and we won't be able to answer your e-mails. Orders from the warehouse will not be shipped either. From 11th April, our services will operate as usual.
UFiber OLT Terminal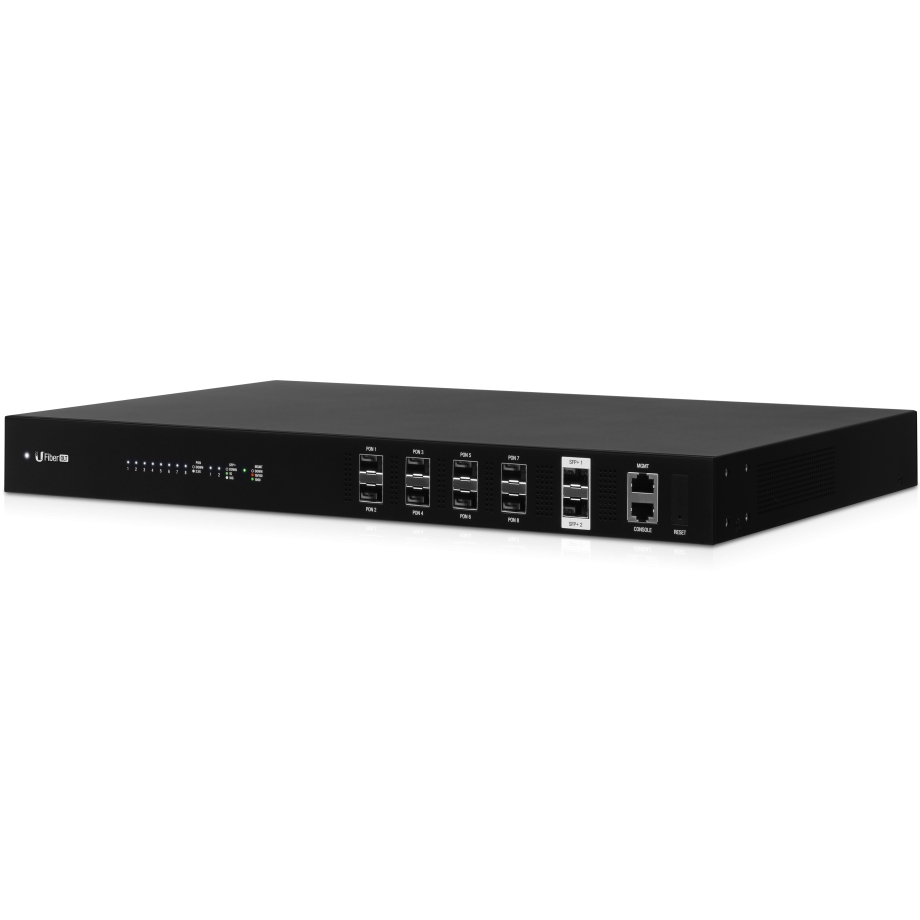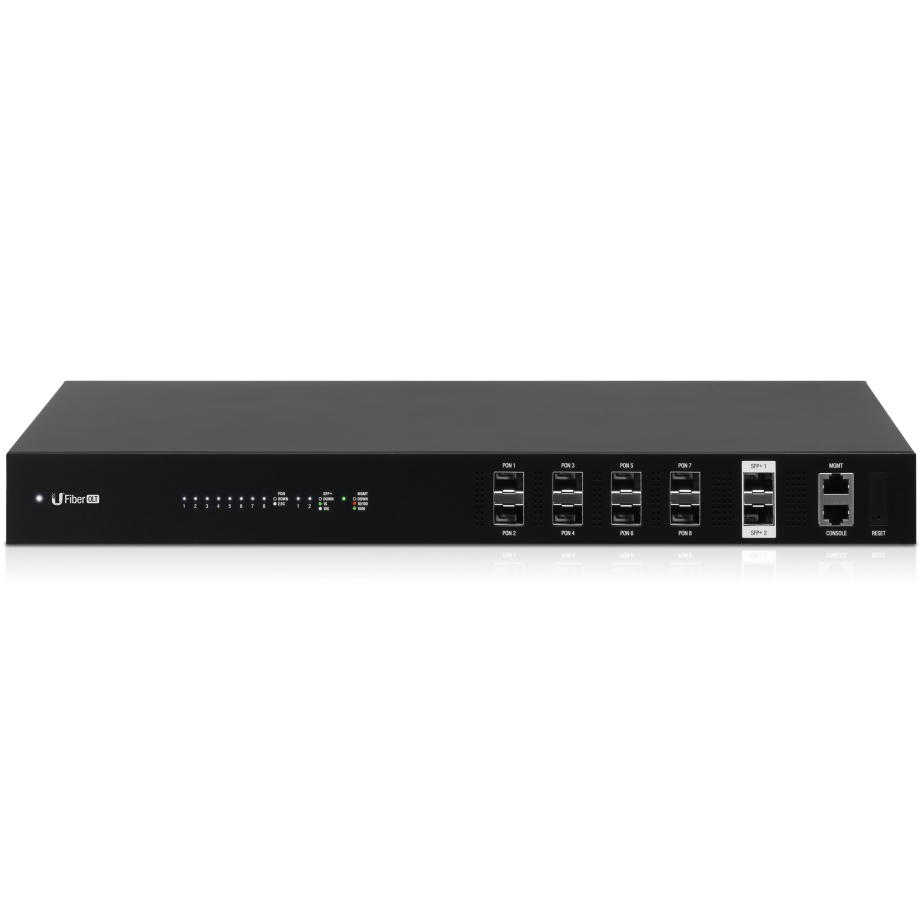 Short description
8-Port GPON, Two 1G/10G SFP+ Ethernet Ports
Available product variations
Detailed description
Configuring a fiber network just became as easy as setting up a smartphone. Say goodbye to command lines, manuals, and paid support licenses. Introducing the UFiber OLT – a fiber solution that anyone can deploy.
Centralized Management
Easily configure the OLT and manage multiple sites using the comprehensive UNMS™ (Ubiquiti® Network Management System) software.
Client and Uplink Connectivity
The OLT features eight PON ports to connect up to 1024 Nano G devices, and two SFP+ ports deliver up to 20 Gbps of uplink connectivity.
Power Versatility
Featuring low power consumption, the OLT offers two modular power bays. The first bay includes an AC/DC power module. The second bay can house an optional power module, either an AC/DC backup or a DC/DC power module.
Rackmount Design
The 1U-high metal chassis allows for convenient mounting in a standard-sized, 19"‑wide rack.