MikroTik wAP ac LTE kit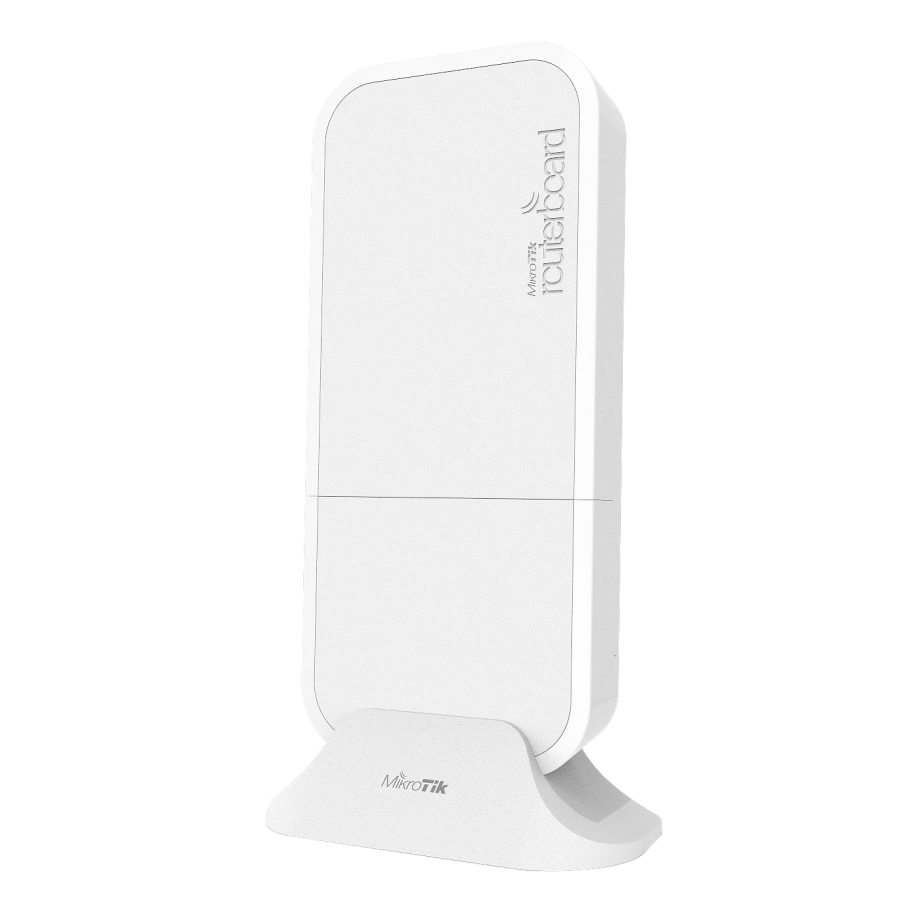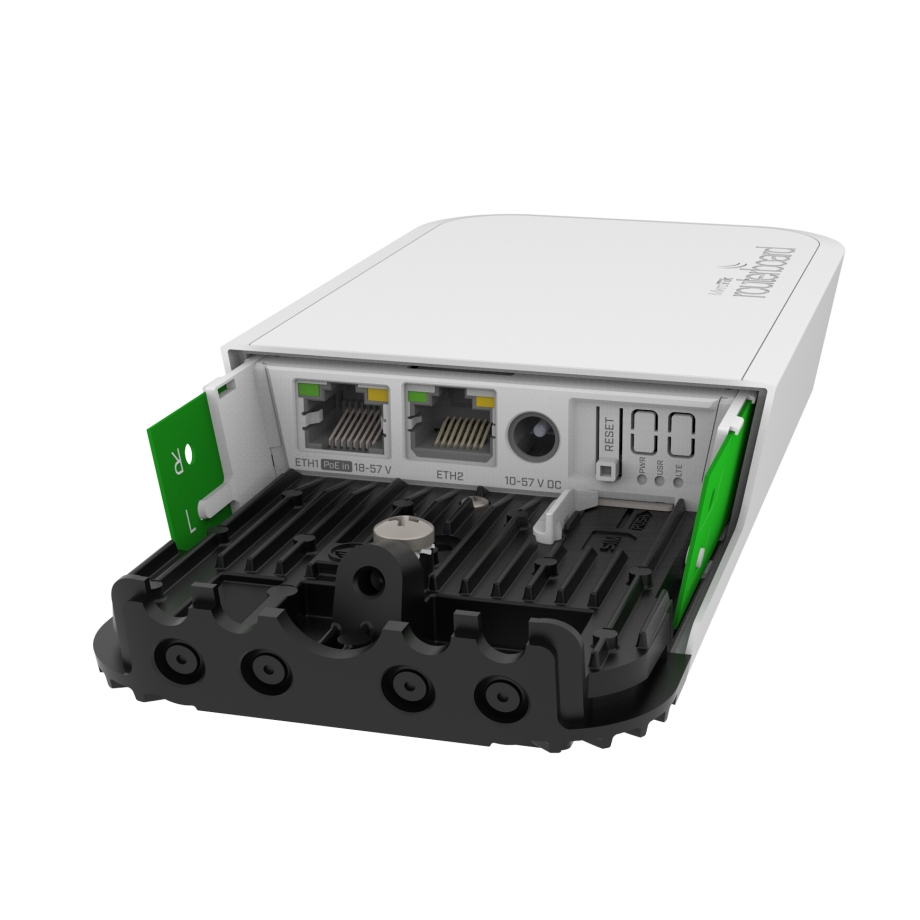 Short description
Quad-core IPQ-4018 716 MHz, 128 MB RAM, 2x 1000Mbps, 2.4 GHz 802.11b/g/n, 5 GHz 802.11a/n/ac, R11e-LTE modem, RouterOS L4
Manufacturer part number
RBwAPGR-5HacD2HnD&R11e-LTE
Detailed description
wAP ac LTE Series
The wAP ac LTE is a powerful dual-band wireless AP with LTE backup and two Gigabit Ethernet ports, available in several versions.
Based on the popular wAP form factor, the device is weatherproof and ready for outdoor and indoor installations. You can mount it on walls, ceilings, poles or stand it on a flat surface.
The device is powered by a four core 716 MHz CPU and 128 MB RAM, capable of handling heavy loads. It's equipped with two Gigabit Ethernet ports, dual-chain 2.4 GHz and dual-chain 5 GHz wireless for dual concurrent AP coverage. It has a DC power jack, and supports 10-57 V power input by Passive POE or 802.3af/at.
The unit is now equipped with a Micro SIM slot for the easier use.
Three models are available:
wAP ac LTE kit (RBwAPGR-5HacD2HnD&R11e-LTE) with R11e-LTE modem for International bands 1, 2, 3, 7, 8, 20, 38 and 40.
wAP ac 4G kit (RBwAPGR-5HacD2HnD&R11e-4G) with R11e-4G modem for International bands 3, 7, 20, 31, 41n, 42 and 43.
wAP R ac (RBwAPGR-5HacD2HnD) without LTE card.
Compare with similar products
 
Ethernet Ports
2 x 1 Gbps

1 x 100 Mbps

1 x 100 Mbps

2 x 1 Gbps

LTE Category
Cat4 – 150Mbps/50Mbps

Cat4 – 150Mbps/50Mbps

Cat6 – 300Mbps/50Mbps

Wireless Antenna Frequency Range & Gain
2.412 - 2.484 (GHz) 2.5 (dBi), 5.150 - 5.875 (GHz) 2.5 (dBi)

2.412 - 2.484 (GHz) 2 (dBi)

2.412 - 2.484 (GHz) 2 (dBi)

2.412 - 2.484 (GHz) 2.5 (dBi), 5.150 - 5.875 (GHz) 2.5 (dBi)

Mobile Antenna Frequency Range & Gain
0.45 - 3.7 (GHz) 4 (dBi)

0.8 - 2.6 (GHz) 2 (dBi)

0.7 - 2.6 (GHz) 4 (dBi)

Chipset
IPQ-4018, 4 core, 716 MHz

QCA9531, 1 core, 650 MHz

QCA9531, 1 core, 650 MHz

IPQ-4018, 4 core, 716 MHz

RAM
128 MB

64 MB

64 MB

128 MB

Storage Memory
16 MB

16 MB

16 MB

16 MB

Max Power Consumption
14 W

8 W

8 W

16 W
|   | | | | |
| --- | --- | --- | --- | --- |
| Ethernet Ports | 2 x 1 Gbps | 1 x 100 Mbps | 1 x 100 Mbps | 2 x 1 Gbps |
| LTE Category | Cat4 – 150Mbps/50Mbps | | Cat4 – 150Mbps/50Mbps | Cat6 – 300Mbps/50Mbps |
| Wireless Antenna Frequency Range & Gain | 2.412 - 2.484 (GHz) 2.5 (dBi), 5.150 - 5.875 (GHz) 2.5 (dBi) | 2.412 - 2.484 (GHz) 2 (dBi) | 2.412 - 2.484 (GHz) 2 (dBi) | 2.412 - 2.484 (GHz) 2.5 (dBi), 5.150 - 5.875 (GHz) 2.5 (dBi) |
| Mobile Antenna Frequency Range & Gain | 0.45 - 3.7 (GHz) 4 (dBi) | | 0.8 - 2.6 (GHz) 2 (dBi) | 0.7 - 2.6 (GHz) 4 (dBi) |
| Chipset | IPQ-4018, 4 core, 716 MHz | QCA9531, 1 core, 650 MHz | QCA9531, 1 core, 650 MHz | IPQ-4018, 4 core, 716 MHz |
| RAM | 128 MB | 64 MB | 64 MB | 128 MB |
| Storage Memory | 16 MB | 16 MB | 16 MB | 16 MB |
| Max Power Consumption | 14 W | 8 W | 8 W | 16 W |