Rocket M2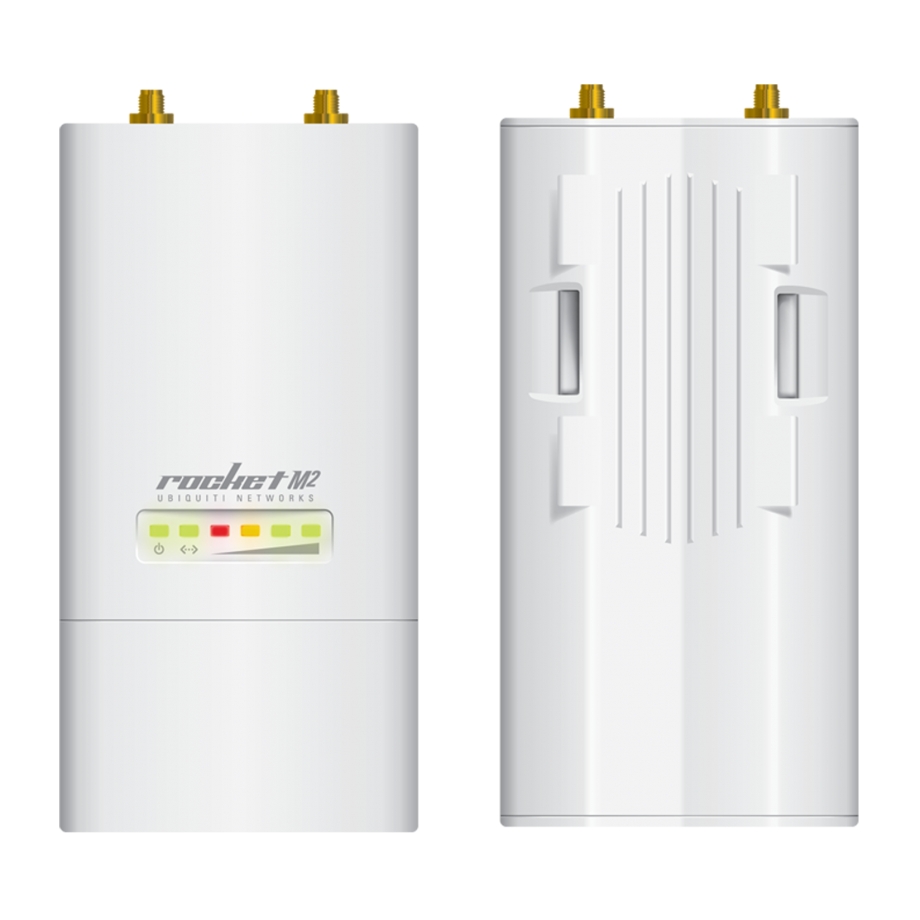 Short description
2.4GHz, AirOS, POE-RJ-45 Connector, 802.11b/g/nб up to 150+ Mbps throughput
Stock availability
out of stock
arrival date unknown
Detailed description
Featuring mix-and-match industrial design, the Rocket™ is an Ubiquiti Inc® airMAX® BaseStation that supports speeds of up to 150+ Mbps real TCP/IP throughput. It is ideal for deployment in Point-to-Point (PtP) bridging or Point-to-Multi Point (PtMP) airMAX applications.
Flexibility
You have the freedom to locate, deploy, and operate the Rocket in unlicensed bands (subject to local country regulations). The Rocket allows for a high degree of flexibility in configuring channel bandwidths: 2, 3, 5, 8, 10, 20, 25, 30, and 40 MHz, depending on the specific product model and local country regulations.
Plug and Play Integration
Rocket radios and airMAX antennas have been designed to seamlessly work together. Every airMAX Sector, RocketDish™, Omni, or Yagi antenna has a built-in Rocket mount, so installation requires no special tools. Snap the Rocket securely into place and mount the antenna; then you have the optimal combination of Rocket radio and airMAX antenna for your PtP or PtMP application.
airMAX Technology Included
Unlike standard Wi-Fi protocol, Ubiquiti's Time Division Multiple Access (TDMA) airMAX protocol allows each client to send and receive data using pre-designated time slots scheduled by an intelligent AP controller. This time slot method eliminates hidden node collisions and maximizes airtime efficiency. It provides many magnitudes of performance improvements in latency, throughput, and scalability compared to all other outdoor systems in its class.
airOS Software
Built upon an intuitive user interface foundation, airOS® 5 is an advanced operating system for Ubiquiti airMAX M Series products. airOS provides Transmit Power Control, Device Statistics, Diagnostic Tools, airMAX Protocol Support and other features.
Weatherproof design
The Rocket enclosure is built to survive harsh environments and fits the Rocket mount built into every airMAX antenna. Pair the Rocket with the appropriate antenna for your PtP link or PtMP network.