We would like to inform you that due to Easter holiday on Friday 7th and Monday 10th of April, our office will be closed, and we won't be able to answer your e-mails. Orders from the warehouse will not be shipped either. From 11th April, our services will operate as usual.
Omni AirMax 2G10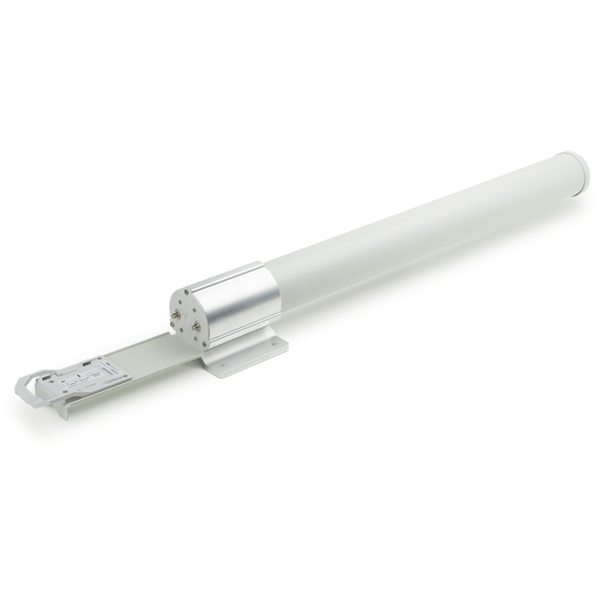 Short description
Outdoor Omni Antenna 2.4Ghz, 10dBi, 2x2 MIMO, 360°
Available product variations
Detailed description
Powerful Omnidirectional Coverage
The airMAX® Omni Antenna is a carrier-class 2x2 dual-polarity MIMO omnidirectional antenna designed to seamlessly integrate with Rocket radios (Rocket sold separately). The airMAX Omni Antenna provides powerful 360° coverage, 2x2 MIMO performance in Line-of-Sight (LoS) or Non-Line-of-Sight (NLoS) applications.
Industrial-Strength Construction
airMAX® Antennas are designed with robust mechanical design for outdoor application use.
Plug and Play Integration
Every airMAX® Antenna has a built-in Rocket™ mount, so no tools are needed to install the Rocket BaseStation.