MikroTik Chateau LTE12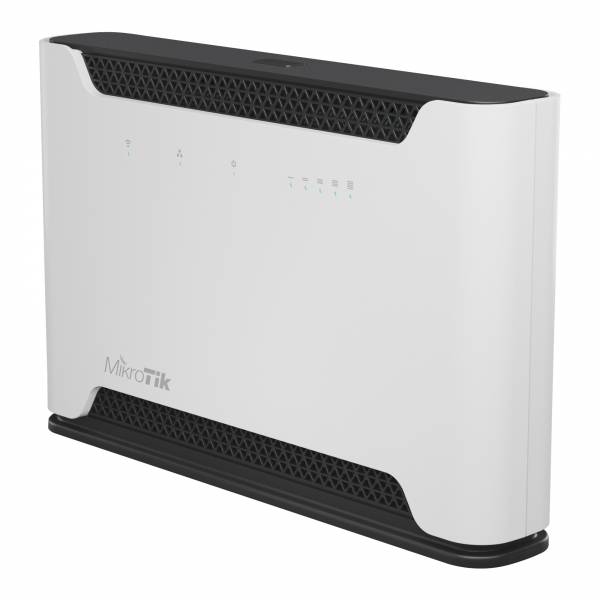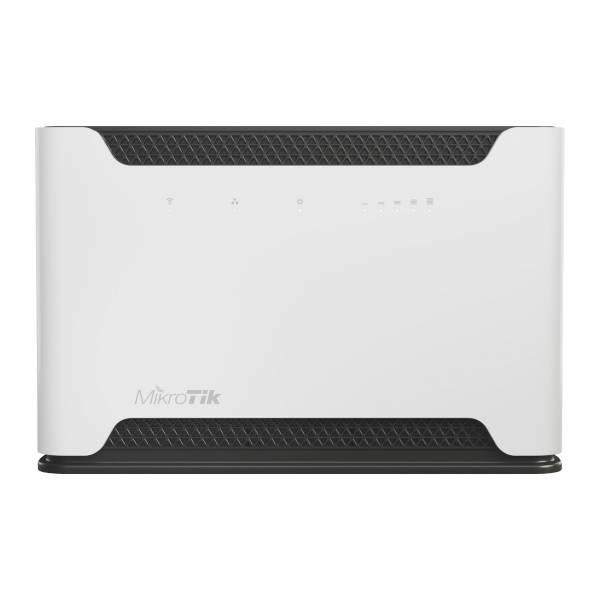 MikroTik MTCNA Certificate
MikroTik Value Added Distributor
Manufacturer part number
RBD53G-5HacD2HnD-TC&EG12-EA
MikroTik MTCNA Certificate
MikroTik Value Added Distributor
Detailed description
Elevating Home Networking
The MikroTik Chateau LTE series redefines home networking with its collection of routers designed to meet modern connectivity needs. The Chateau series is an incredible choice for both tech experts and beginners. It provides a promising solution for those looking for cost-effective, high-performance choices. As the world embraces mobile internet, the Chateau series offers a strong alternative to ordinary service provider routers. Drawing on more than 20 years of networking experience, this series showcases MikroTik's dedication to making advanced networking accessible, providing a secure gateway to exceptional connectivity. Whether you want fast LTE connections, strong Ethernet performance, or a mix of both, the MikroTik Chateau series offers top-level connectivity.
Introducing the MikroTik Chateau LTE12, the ultimate home access point designed to transform your network. Say goodbye to basic access points that don't meet your needs. The Chateau LTE12 is engineered to delight a wide range of users, offering a perfect blend of features, speed, and design.
High-Speed Dual-Band Access
Experience lightning-fast connectivity with the Chateau LTE12. This high-speed, dual-band home access point is equipped with CAT12 LTE support, ensuring fast internet anywhere, anytime. With both 2.4 GHz and 5 GHz frequencies, the Chateau LTE12 provides optimal coverage, even in crowded environments.
Navigate through interference challenges effortlessly with the Chateau LTE12's strong dual-chain dual-band 2.4/5 GHz wireless technology. This enables concurrent coverage, ensuring a smooth and interruption-free online experience. Whether you're streaming high-quality videos or engaging in online gaming, the Chateau LTE12 has you covered.
Versatility & Security
The Chateau LTE12 goes beyond just LTE support. It boasts 5 x Gigabit Ethernet ports, allowing you to connect multiple devices seamlessly. Additionally, a full-size USB port provides even more versatility for your networking needs.
You are secure with Chateau LTE12's strong protection. With MikroTik's dedication to production security, every component is sourced from reputable partners like Qualcomm. They comply with stringent safety policies and cooperate with European lawmakers to ensure a secure and reliable device.
The Power of Carrier Aggregation
With the Chateau LTE12's support for carrier aggregation, reach speeds of up to 600 Mbps. This technology allows the device to utilize three bands simultaneously, making it an ideal choice for areas with a high density of LTE users. Experience enhanced responsiveness in crowded settings and improved efficiency in weaker signal conditions, even in the countryside.
The Chateau LTE12's carrier aggregation technology has been proven to double internet speeds in rural areas. No more waiting for cable network expansions.
Compare with similar products
 
Mobile Standard
LTE Cat. 12

LTE Cat. 6

LTE Cat. 6

LTE Cat. 18

Mobile Download/Upload
600/100Mbps

300/50Mbps

300/50Mbps

1200/150Mbps

Wireless Standard
Wi-Fi 5

Wi-Fi 5

Wi-Fi 6

Wi-Fi 6

2.4GHz Radio Rate
300Mbps

300Mbps

573Mbps

573Mbps

5GHz Radio Rate
867Mbps

867Mbps

1.2Gbps

1.2Gbps

Ethernet Ports
5 x 1 Gbps

5 x 1 Gbps

4 x 1 Gbps, 1 x 2.5 Gbps

4 x 1 Gbps, 1 x 2.5 Gbps

USB Ports
1 x USB-A 2.0

1 x USB-A 2.0

1 x USB-A 2.0

1 x USB-A 3.0

RAM
256 MB

256 MB

1 GB

1 GB

Storage Memory
16 MB

16 MB

128 MB

128 MB
|   | | | | |
| --- | --- | --- | --- | --- |
| Mobile Standard | LTE Cat. 12 | LTE Cat. 6 | LTE Cat. 6 | LTE Cat. 18 |
| Mobile Download/Upload | 600/100Mbps | 300/50Mbps | 300/50Mbps | 1200/150Mbps |
| Wireless Standard | Wi-Fi 5 | Wi-Fi 5 | Wi-Fi 6 | Wi-Fi 6 |
| 2.4GHz Radio Rate | 300Mbps | 300Mbps | 573Mbps | 573Mbps |
| 5GHz Radio Rate | 867Mbps | 867Mbps | 1.2Gbps | 1.2Gbps |
| Ethernet Ports | 5 x 1 Gbps | 5 x 1 Gbps | 4 x 1 Gbps, 1 x 2.5 Gbps | 4 x 1 Gbps, 1 x 2.5 Gbps |
| USB Ports | 1 x USB-A 2.0 | 1 x USB-A 2.0 | 1 x USB-A 2.0 | 1 x USB-A 3.0 |
| RAM | 256 MB | 256 MB | 1 GB | 1 GB |
| Storage Memory | 16 MB | 16 MB | 128 MB | 128 MB |