Alfa 48VDC to 24V PoE Converter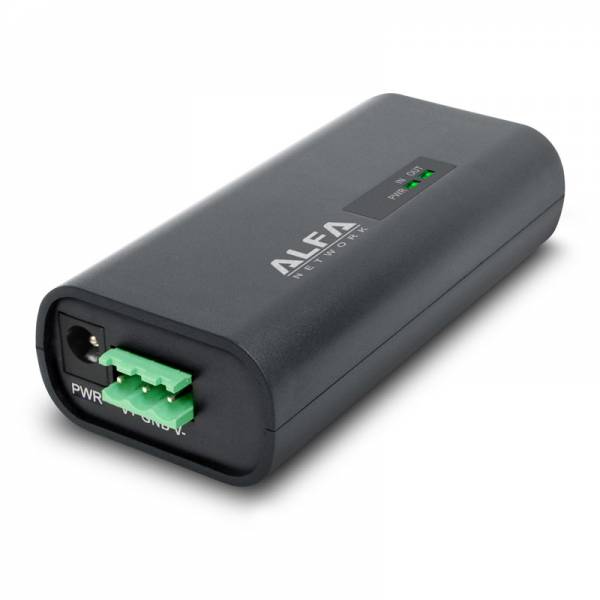 Short description
DDC-4824POE Alfa 48VDC to 24V PoE Adapter with Redundant Dual-Input
Detailed description
DDC-4824POE is +/- 48VDC to 24VDC Dual-Input ( DC / Terminal block) PoE adapter, which design for telecom -48VDC environment to support a passive 24V PoE outdoor AP/CPE device such as Ubiquiti, Mikrotik and Alfa Network or other passive 24V PoE devices. With Redundant Dual-Input, it make your life easy and you don't need to worry if electronic power drops.
+/- 48V DC input ; 24V Passive PoE output.
Feeding power and access to device at the same time.
Crystal-clear Power-in/Power-out LED display.
Easy-Positioning design, simple installation for vertical or horizontal direction.
Supporting dual (DC-in / battery) input as power redundancy.