Access Point U6 Extender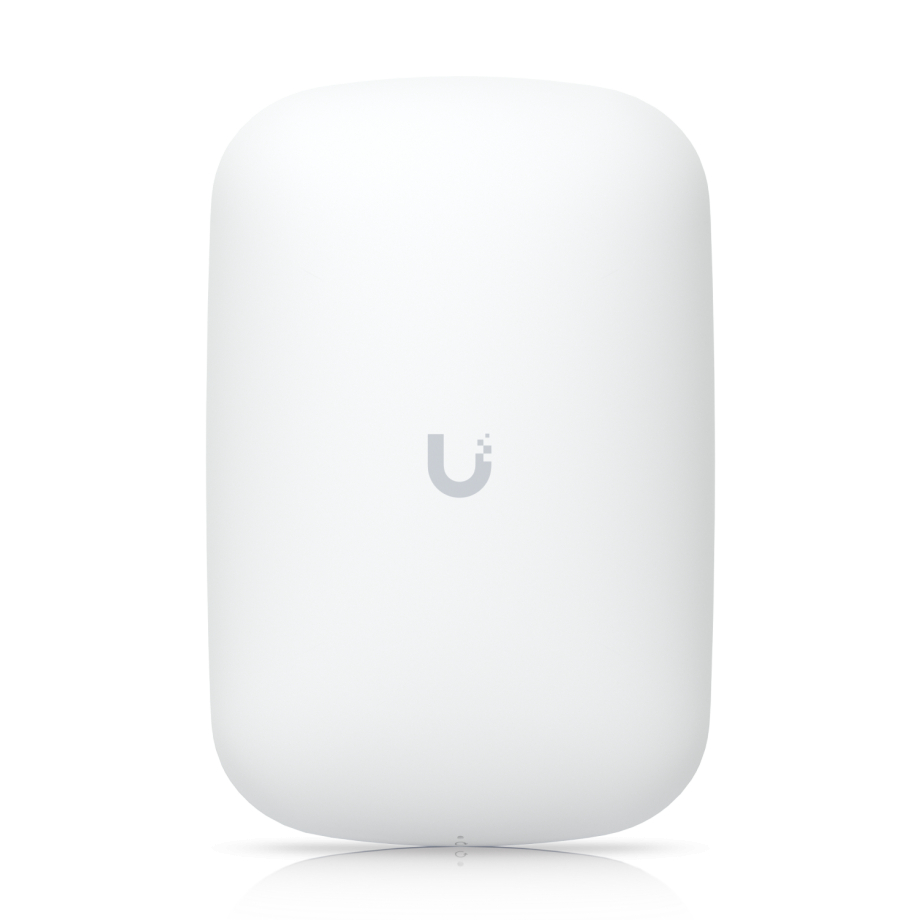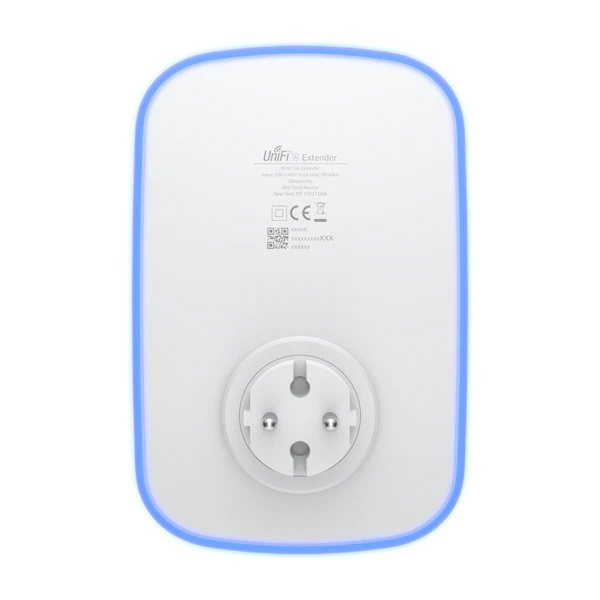 Short description
WiFi 6 coverage extender, 2.4 & 5GHz band, WiFi 6 connectivity
Detailed description
Easy-to-deploy Wi-Fi 6 coverage extender with a 5.3+ Gbps aggregate throughput rate.
The UniFi6 Extender (U6 Extender) is a portable, plug-and-play WiFi 6 access point that can easily and instantly broaden your home or office's wireless coverage. With its dual-band design and 5.3+ Gbps aggregate throughput rate, the U6 Extender delivers the strong, reliable connectivity needed to support even the most device-dense networks. Deploying this access point is as simple as plugging it in, and its compact frame allows you to strengthen your signal without cluttering your space or disrupting its aesthetic. The U6 Extender can be adopted to your network in a matter of minutes and centrally managed with either the UniFi Network web application or mobile app.
The U6 extender features dual-band Wi-Fi 6 connectivity and fits any standard EU wall outlet. The device easily extends wireless coverage across large homes or offices. U6 Extender provides 4.8 Gbps throughput rate at 5 GHz band and 573.5 Mbps at 2.4GHz band.
Important requirements that must be met for wireless connection of the U6 extender:
APs providing wireless connectivity for the U6 Extender must be updated to Version 6.0.11 or later.
Dream Machines (UDM) must be updated to Version 1.12.22 or later.
Dream Routers (UDR) must be updated to Version 2.3.15 or later.
Technical Specs / Datasheet