Access Point U6 Mesh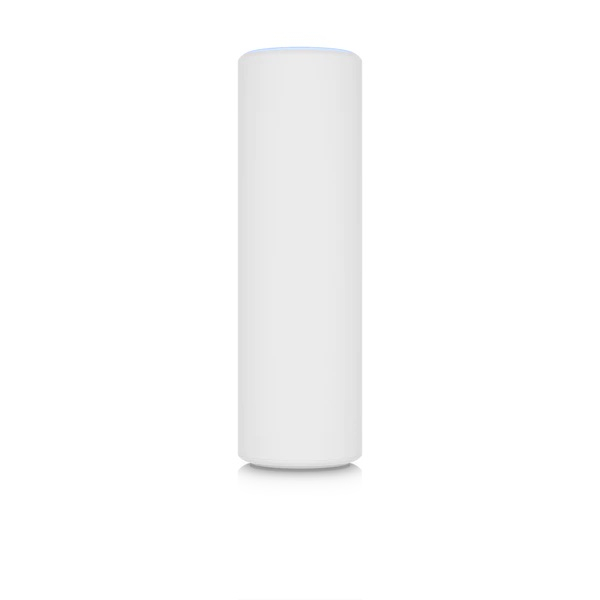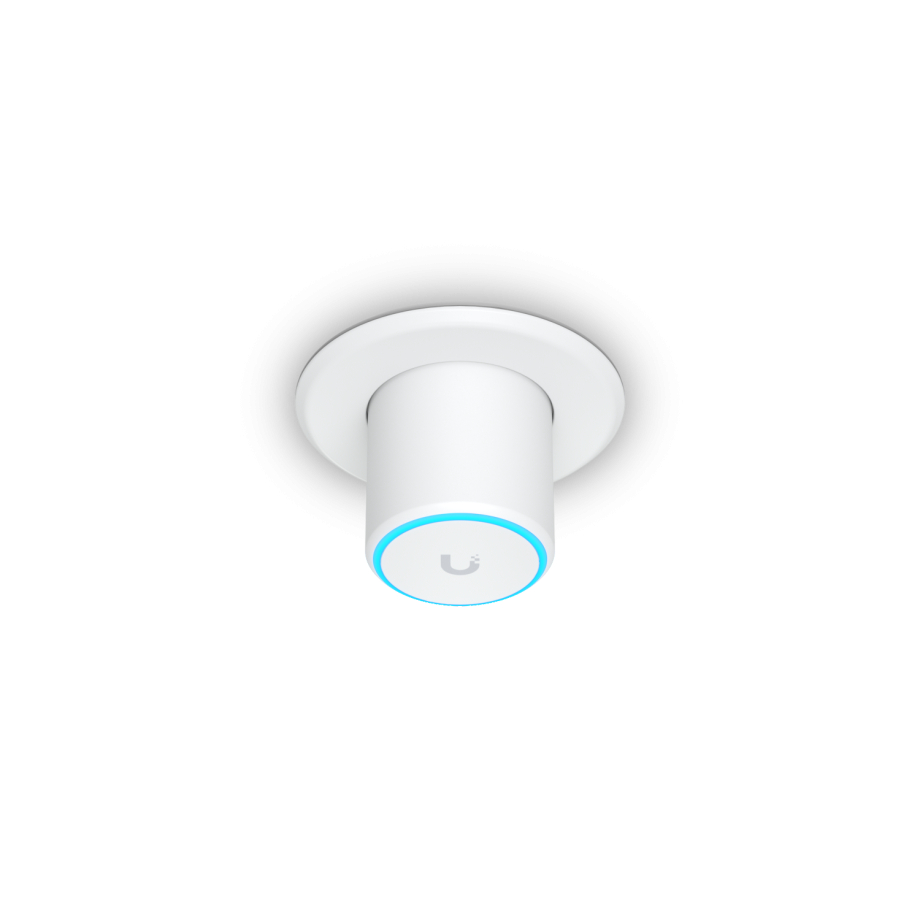 Ubiquiti Elite Distributor
Ubiquiti Elite Distributor
Detailed description
UniFi 6 Mesh Access Point is an indoor / outdoor 4x4 WiFi 6 access point designed for mesh applications. The Access Point WiFi 6 Mesh (U6 Mesh) is a high-performance, four-stream WiFi 6 access point that provides best-in-class signal meshing to enhance the wireless coverage of home and enterprise networks.
The U6 Mesh can reach an aggregate throughput rate up to 5.3 Gbps with its 5 GHz (4x4 MU-MIMO and OFDMA) and 2.4 GHz (2x2 MIMO) bands. This access point also operates at full 4x4 MIMO with 160 MHz channels to create high-capacity wireless uplinks and facilitate faster data transfer. The device can be mounted on the wall, desktop or pole (necessary mounting is included). You can also mount the access point on the ceiling (the ceiling mount should be ordered separately).
The sleek U6 Mesh is discreet enough to stage anywhere in your home or office, but also rugged enough to reliably operate outdoors thanks to its IPX5-rated, waterproof housing. The U6 Mesh is a plug-and-play device designed to easily extend your wireless signal to ensure full, seamless coverage and high-quality Wi-Fi connectivity. It can be set up in minutes and fully managed with the UniFi Network web application or mobile app.
Compare with similar products
 
Wireless Standard
802.11a/b/g/n/ac/ax, Wi-Fi 6

802.11a/b/g/n/ac/ax, Wi-Fi 6, Wi-Fi 6E

802.11a/b/g/n/ac/ax, Wi-Fi 6

802.11a/b/g/n/ac/ax, Wi-Fi 6

MIMO
2.4GHz 2x2, 5GHz 4x4

2.4GHz 2x2, 5GHz 4x4, 6GHz 4x4

2.4GHz 2x2, 5GHz 4x4

2.4GHz 2x2, 5GHz 4x4

2.4GHz Radio Rate
573 Mbps

573 Mbps

573 Mbps

573 Mbps

5GHz Radio Rate
4.8 Gbps

4.8 Gbps

4.8 Gbps

4.8 Gbps

6GHz Radio Rate

4.8 Gbps

Wireless Antenna Frequency Range & Gain
2.4 - 2.4 (GHz) 3 (dBi), 5 - 5 (GHz) 5 (dBi)

2.4 – 2.475 (GHz), 4 (dBi), 5.1 - 5.9 (GHz), 5.8 (dBi), 5.925 - 7.125 (GHz), 5.8 (dBi)

2.4 - 2.475 (GHz) 5 (dBi), 5.1 - 5.9 (GHz) 6 (dBi)

2.4 - 2.475 (GHz) 5 (dBi), 5.1 - 5.9 (GHz) 5.9 (dBi)

Antenna range
140 m²

115 m²

115 m²

115 m²

Ethernet Ports
1 x 1 Gbps

4 x 1 Gbps, 1 x 2.5 Gbps

4 x 1 Gbps

Management
Ethernet, Wi-Fi, Bluetooth

Ethernet, Bluetooth

Bluetooth

Ethernet, Bluetooth

Max Power Consumption
11.4 W

21 W

11 W

13.5 W

Operating Temperature
-30 °C to 60 °C

-30 °C to 60 °C

-10 °C to 50 °C

-30 °C to 60 °C

Dimensions
Ø48.5 x 159.5 mm

160 x 157 x 34 mm

170 x 113 x 33 mm

140 x 96 x 32 mm

Weight
0.400 kg

0.884 kg

0.340 kg

0.460 kg

Environment
Indoor, outdoor

Indoor

Indoor

Indoor
|   | | | | |
| --- | --- | --- | --- | --- |
| Wireless Standard | 802.11a/b/g/n/ac/ax, Wi-Fi 6 | 802.11a/b/g/n/ac/ax, Wi-Fi 6, Wi-Fi 6E | 802.11a/b/g/n/ac/ax, Wi-Fi 6 | 802.11a/b/g/n/ac/ax, Wi-Fi 6 |
| MIMO | 2.4GHz 2x2, 5GHz 4x4 | 2.4GHz 2x2, 5GHz 4x4, 6GHz 4x4 | 2.4GHz 2x2, 5GHz 4x4 | 2.4GHz 2x2, 5GHz 4x4 |
| 2.4GHz Radio Rate | 573 Mbps | 573 Mbps | 573 Mbps | 573 Mbps |
| 5GHz Radio Rate | 4.8 Gbps | 4.8 Gbps | 4.8 Gbps | 4.8 Gbps |
| 6GHz Radio Rate | | 4.8 Gbps | | |
| Wireless Antenna Frequency Range & Gain | 2.4 - 2.4 (GHz) 3 (dBi), 5 - 5 (GHz) 5 (dBi) | 2.4 – 2.475 (GHz), 4 (dBi), 5.1 - 5.9 (GHz), 5.8 (dBi), 5.925 - 7.125 (GHz), 5.8 (dBi) | 2.4 - 2.475 (GHz) 5 (dBi), 5.1 - 5.9 (GHz) 6 (dBi) | 2.4 - 2.475 (GHz) 5 (dBi), 5.1 - 5.9 (GHz) 5.9 (dBi) |
| Antenna range | 140 m² | 115 m² | 115 m² | 115 m² |
| Ethernet Ports | 1 x 1 Gbps | 4 x 1 Gbps, 1 x 2.5 Gbps | | 4 x 1 Gbps |
| Management | Ethernet, Wi-Fi, Bluetooth | Ethernet, Bluetooth | Bluetooth | Ethernet, Bluetooth |
| Max Power Consumption | 11.4 W | 21 W | 11 W | 13.5 W |
| Operating Temperature | -30 °C to 60 °C | -30 °C to 60 °C | -10 °C to 50 °C | -30 °C to 60 °C |
| Dimensions | Ø48.5 x 159.5 mm | 160 x 157 x 34 mm | 170 x 113 x 33 mm | 140 x 96 x 32 mm |
| Weight | 0.400 kg | 0.884 kg | 0.340 kg | 0.460 kg |
| Environment | Indoor, outdoor | Indoor | Indoor | Indoor |