We would like to inform you that due to Easter holiday on Friday 7th and Monday 10th of April, our office will be closed, and we won't be able to answer your e-mails. Orders from the warehouse will not be shipped either. From 11th April, our services will operate as usual.
UniFi Switch Flex Mini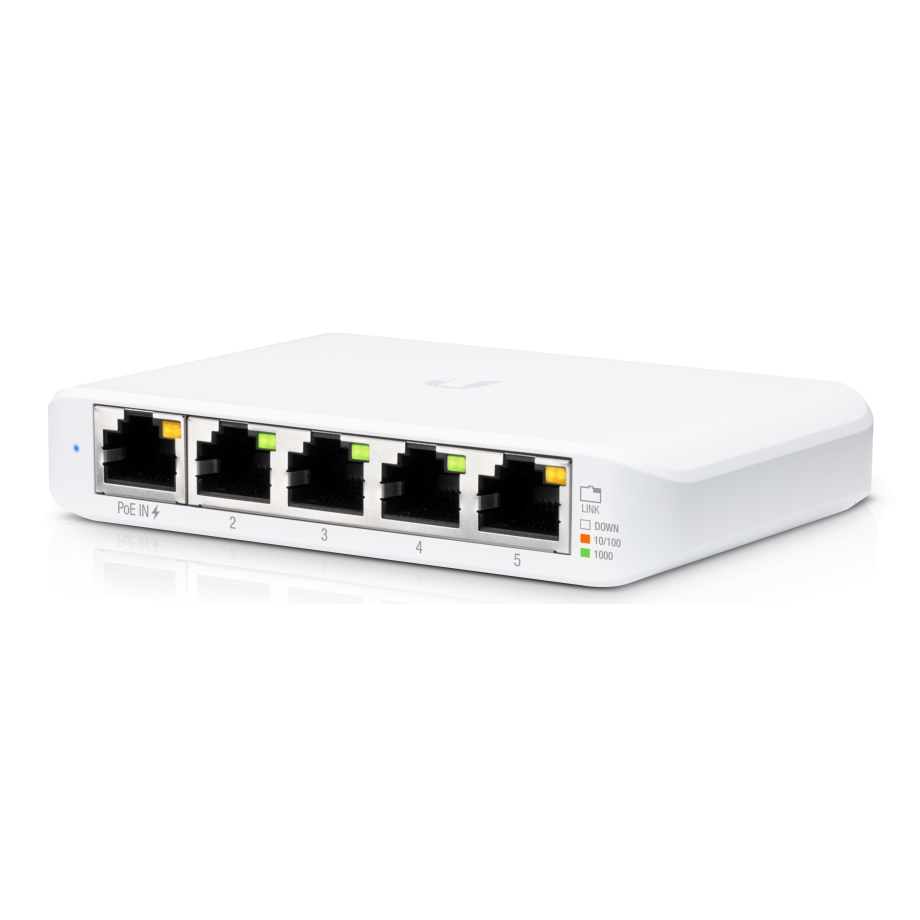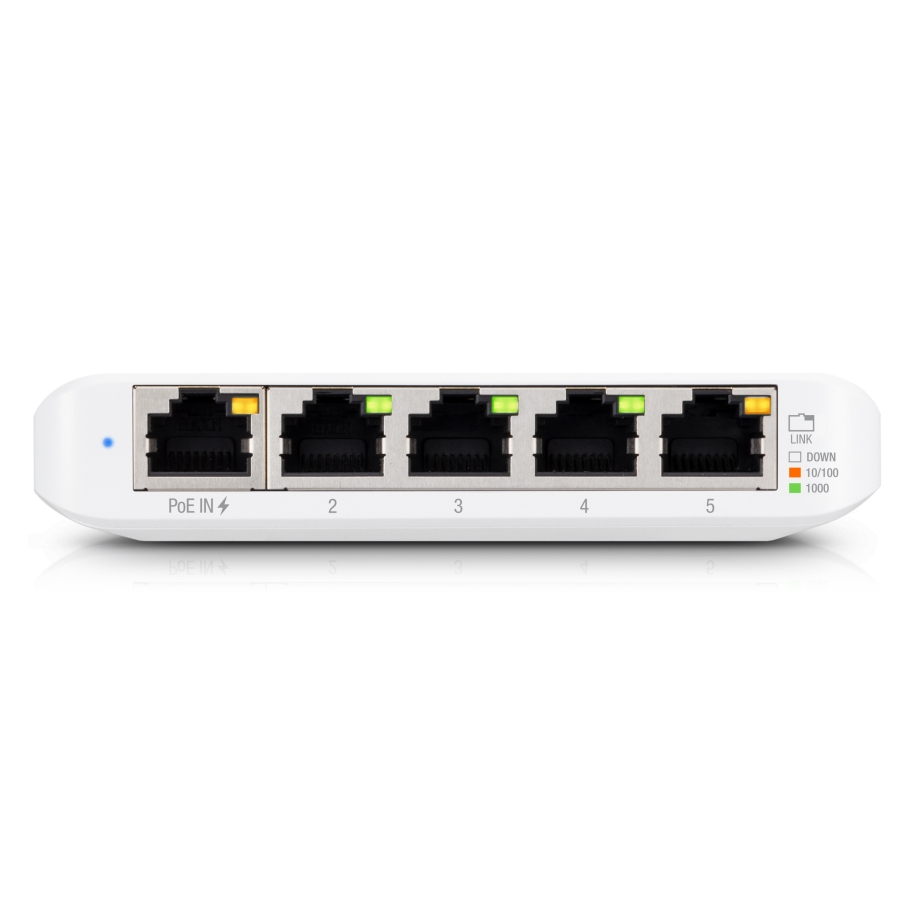 Short description
5-Port managed Gigabit Ethernet switch powered by 802.3af/at PoE or 5V, 1A USB-C power adapter
Available product variations
Detailed description
USW Flex Mini
Build and expand your network with the UniFi® Switch, part of the Ubiquiti Inc® UniFi Enterprise System. The UniFi Switch, model USW-Flex-Mini, is a smart managed Gigabit switch. It offers 5 RJ45 Ethernet ports, providing 1 Gigabit links to your devices.
Power up the USW-Flex-Mini with USB Type-C power adapter (not included in 3- and 5-pack) or with 802.3af PoE Ethernet in port 1.