Teltonika RUT950 Global LTE 4G Router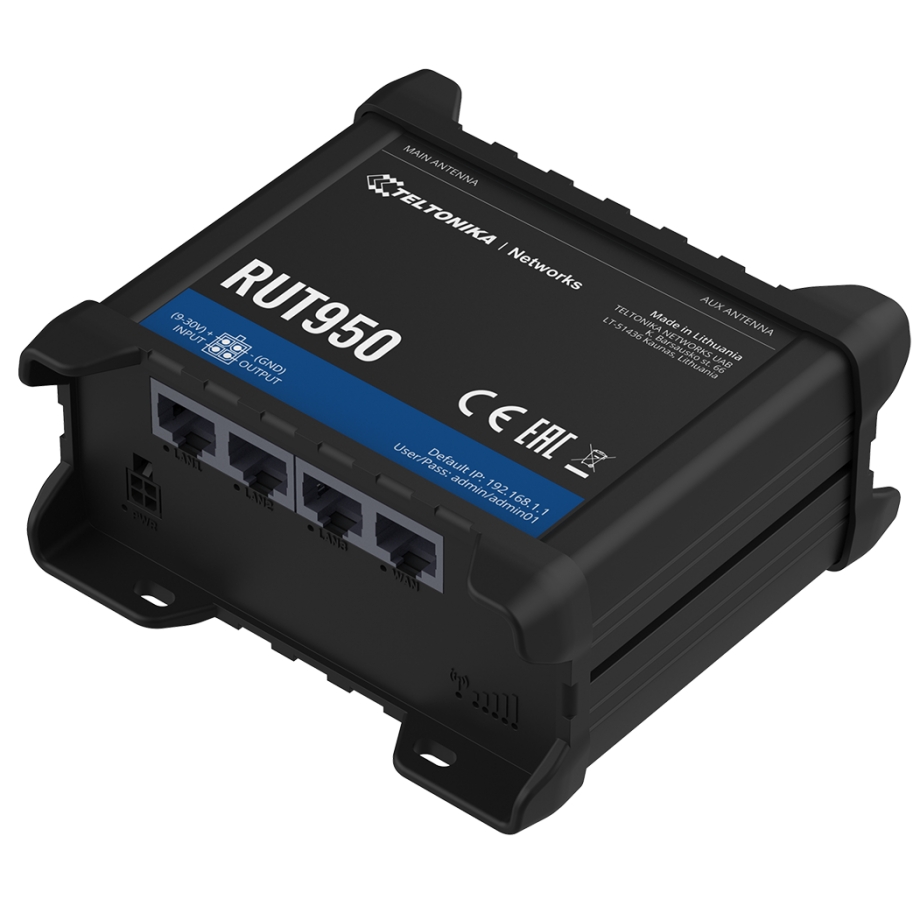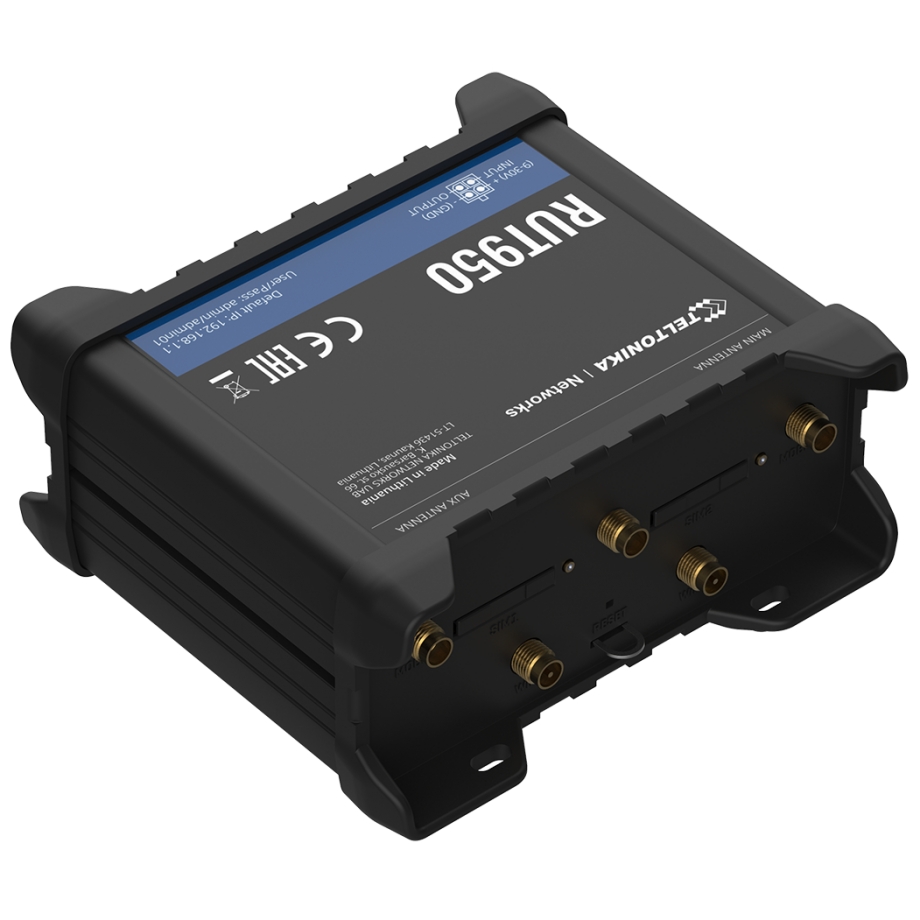 Certified Teltonika Engineers
Official Teltonika Distributor
Certified Teltonika Engineers
Official Teltonika Distributor
Detailed description
LTE CAT4 industrial cellular router
RUT950 Global is a rugged and durable high-performance 4G/LTE Dual SIM cellular router with advanced Wi-Fi, Ethernet and industrial grade networking functionality support. Quick to deploy, easy to manage and flexible for applications across the most demanding market sectors.
RUT950 Global is a professional industrial 4G/LTE Wi-Fi router for IoT applications. This rugged mobile device delivers high performance cellular communication in harsh environments and a wide operating temperature range. It is also compatible with RMS – Teltonika's remote management platform that is ready to deliver the true value of M2M and IoT networking applications.
The router is equipped with four Ethernet ports, two external SIM holders, digital input/output and signal strength status LED indicators. The external SMA connectors are designed to attach desired antennas. RUT950 Global is empowered by RutOS - a unified operating system for all Teltonika routers, created for the most demanding mobile networking applications.
Teltonika RUT950 Global supports the following bands:
4G (LTE-FDD): B1 (2100 MHz), B2 (1900 MHz), B3 (1800 MHz), B4 (1700 MHz), B5 (850 MHz), B7 (2600 MHz), B8 (900 MHz), B12 (700 MHz), B13 (1800 MHz), B18 (850 MHz), B19 (800 MHz), B20 (800 MHz), B25 (1900 MHz), B26 (850 MHz), B28 (700 MHz)
4G (LTE-TDD): B38 (2600 MHz), B39 (1900 MHz), B40 (2300 MHz), B41 (2500 MHz)
3G: B1 (2100 MHz), B2 (1900 MHz), B4 (1700 MHz), B5 (850 MHz), B6 (800 MHz), B8 (900 MHz), B19 (800 MHz)
2G: B2 (1900 MHz), B3 (1800 MHz), B5 (850 MHz), B8 (900 MHz)