Teltonika RUT240 LTE Router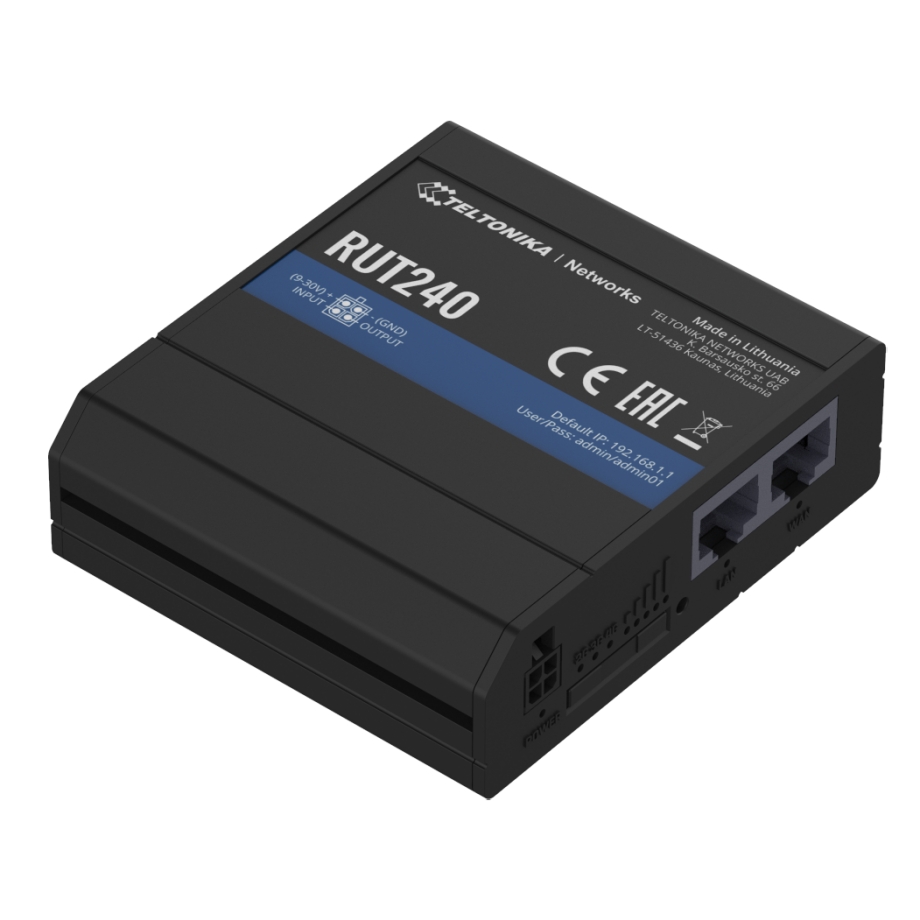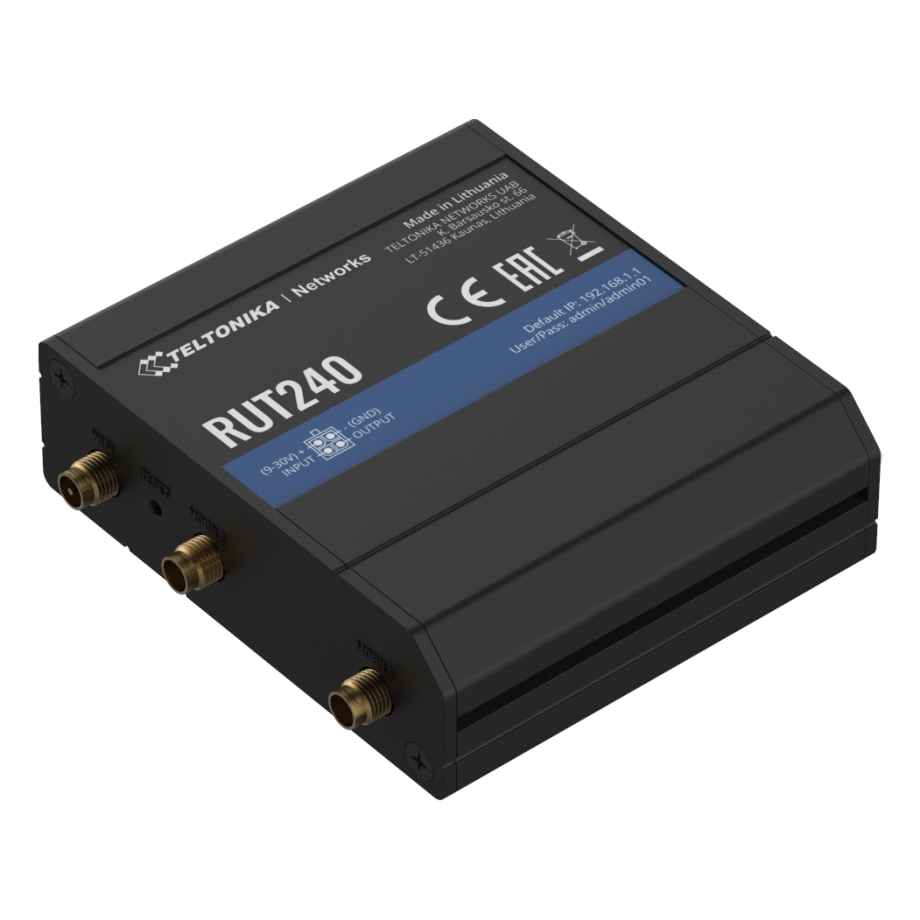 Short description
LTE modem with wireless router, 2.4GHz, 2xLAN, 802.11b/g/n, SIM slot
Detailed description
LTE CAT4 Industrial cellular router
Compact but powerful 4G /LTE & WiFi cellular router with Ethernet and I/O. Great for quick deployment in mission critical IoT applications where advanced Networking, VPN and security features are needed.
RUT240 is a compact, cost-effective and secure industrial 4G/LTE Wi-Fi router for professional applications. The mobile router delivers high performance for mission-critical cellular communication in harsh and hazardous environments where a wide operating temperature is required. Equipped with an external SIM holder, digital input/output and signal strength status LEDs, it ensures easy network deployment and management. External SMA connectors make it possible to attach desired antennas and easily find the best signal location. RUT240 Industrial LTE router supports industry leading security features and is widely used for 4G backup, Remote Connection, Out-of-Band Management, Advanced VPN and tunneling services in IoT networking solutions.
Note! This version of Teltonika RUT240 is suitable for Europe, the Middle East, Africa, Korea and Thailand. NOT suitable for US market.