MikroTik mANTBox 19s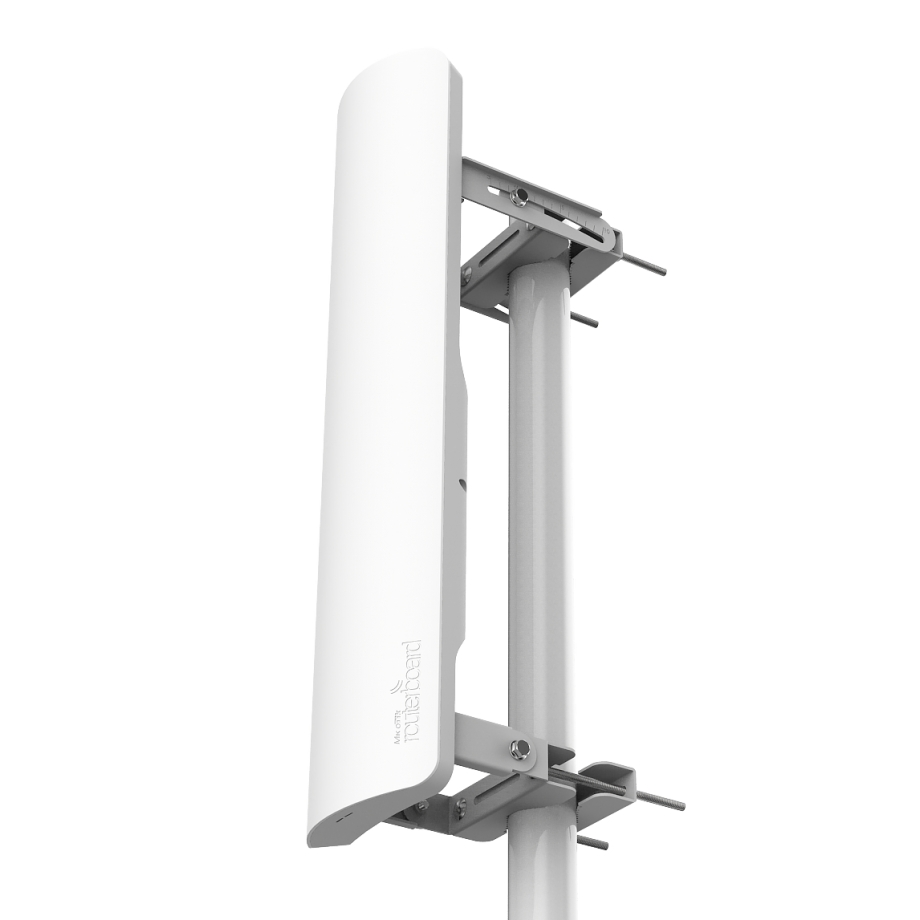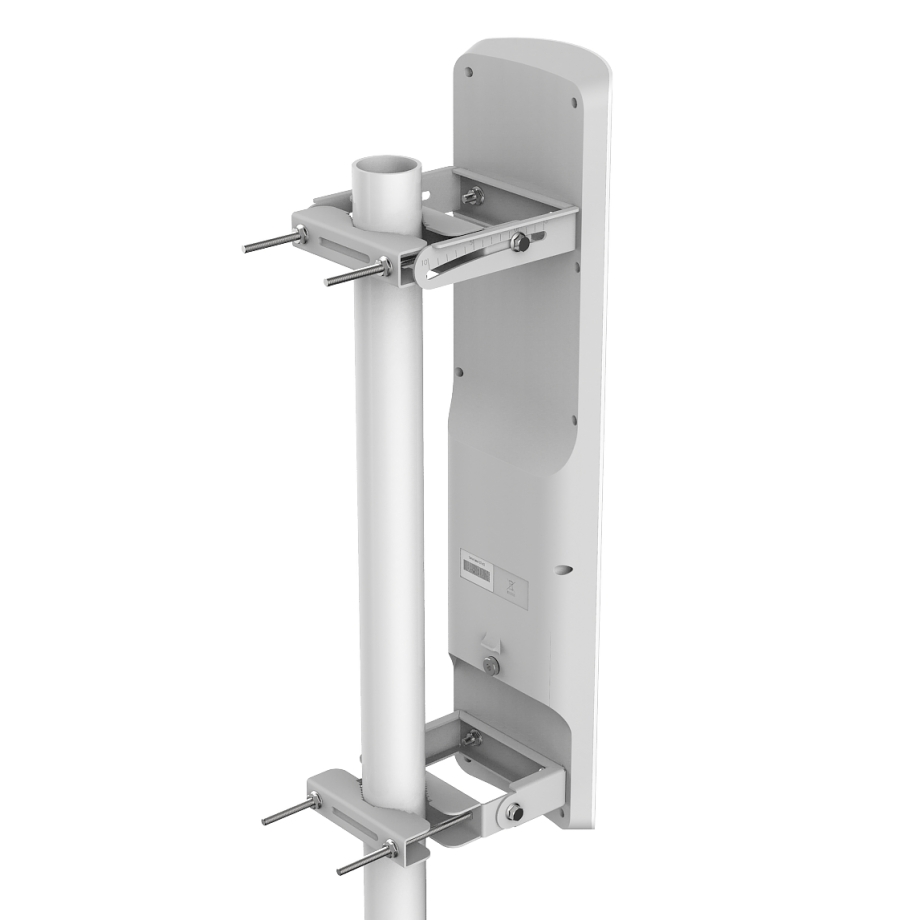 MikroTik MTCNA Certificate
MikroTik Value Added Distributor
MikroTik MTCNA Certificate
MikroTik Value Added Distributor
Detailed description
mANTBox series
The mANTBox is based on the new mANT sector antennas, but also has a wireless router built right in. Powered by the RB921 device, the mANTBox comes ready to use with everything included. The device uses a high speed 720 MHz CPU and has a built-in 802.11 ac/a/n wireless device with up to 31 dBm output power.
Just like our mANT antennas, the mANTBox also comes in two sizes, a 15 dBi sector unit and a 19 dBi sector unit.
The mANTBox 15s is compatible with the SXT type mount, so you can use it with durable and adjustable QuickMount systems. It comes with quickMOUNT PRO included. The mANTBox 19s comes with metallic U bolt type mounts.
Compare with similar products
 
Wireless Network standards
802.11a/n/ac, Wi-Fi 5

802.11a/n/ac , Wi-Fi 5

802.11b/g/n, Wi-Fi 5

802.11a/b/g/n/ac, Wi-Fi 5

2.4GHz Radio Rate

300 Mbps

300 Mbps

5GHz Radio Rate
867 Mbps

867 Mbps

867 Mbps

Wireless Antenna Frequency Range & Gain
5.170 - 5.835 (GHz) 19 (dBi)

5.170 - 5.875 (GHz) 15 (dBi)

5.170 - 5.825 (GHz) 15 (dBi)

2.312 - 2.732 (GHz) 12 (dBi)

2.412 - 2.484 (GHz) 12 (dBi), 5.150 - 5.875 (GHz) 15 (dBi)

Ethernet Ports
1 x 1 Gbps

1 x 1 Gbps

1 x 1 Gbps

1 x 1 Gbps

SFP Ports
1 x 1G SFP

1 x 1G SFP

1 x 1G SFP

USB Ports

1 x USB-A 2.0

Chipset
QCA9557, 1 core, 720 MHz

QCA9557, 1 core, 720 MHz

AR9342, 1 core, 600 MHz

4 core IPQ-4019 716 MHz

RAM
128 MB

128 MB

64 MB

256 MB

Storage Memory
128 MB

128 MB

128 MB

16 MB

Max Power Consumption
13 W

13 W

11 W

21 W
|   | | | | | |
| --- | --- | --- | --- | --- | --- |
| Wireless Network standards | 802.11a/n/ac, Wi-Fi 5 | | 802.11a/n/ac , Wi-Fi 5 | 802.11b/g/n, Wi-Fi 5 | 802.11a/b/g/n/ac, Wi-Fi 5 |
| 2.4GHz Radio Rate | | | | 300 Mbps | 300 Mbps |
| 5GHz Radio Rate | 867 Mbps | | 867 Mbps | | 867 Mbps |
| Wireless Antenna Frequency Range & Gain | 5.170 - 5.835 (GHz) 19 (dBi) | 5.170 - 5.875 (GHz) 15 (dBi) | 5.170 - 5.825 (GHz) 15 (dBi) | 2.312 - 2.732 (GHz) 12 (dBi) | 2.412 - 2.484 (GHz) 12 (dBi), 5.150 - 5.875 (GHz) 15 (dBi) |
| Ethernet Ports | 1 x 1 Gbps | | 1 x 1 Gbps | 1 x 1 Gbps | 1 x 1 Gbps |
| SFP Ports | 1 x 1G SFP | | 1 x 1G SFP | | 1 x 1G SFP |
| USB Ports | | | | | 1 x USB-A 2.0 |
| Chipset | QCA9557, 1 core, 720 MHz | | QCA9557, 1 core, 720 MHz | AR9342, 1 core, 600 MHz | 4 core IPQ-4019 716 MHz |
| RAM | 128 MB | | 128 MB | 64 MB | 256 MB |
| Storage Memory | 128 MB | | 128 MB | 128 MB | 16 MB |
| Max Power Consumption | 13 W | | 13 W | 11 W | 21 W |