MikroTik CRS354-48G-4S+2Q+RM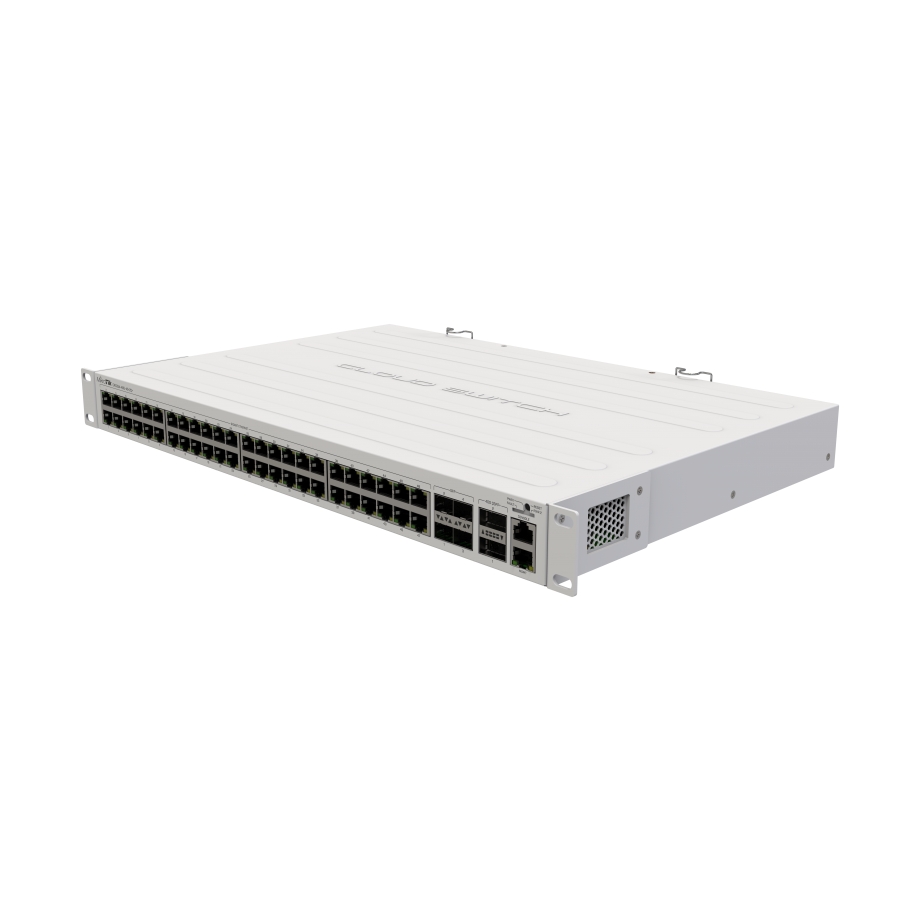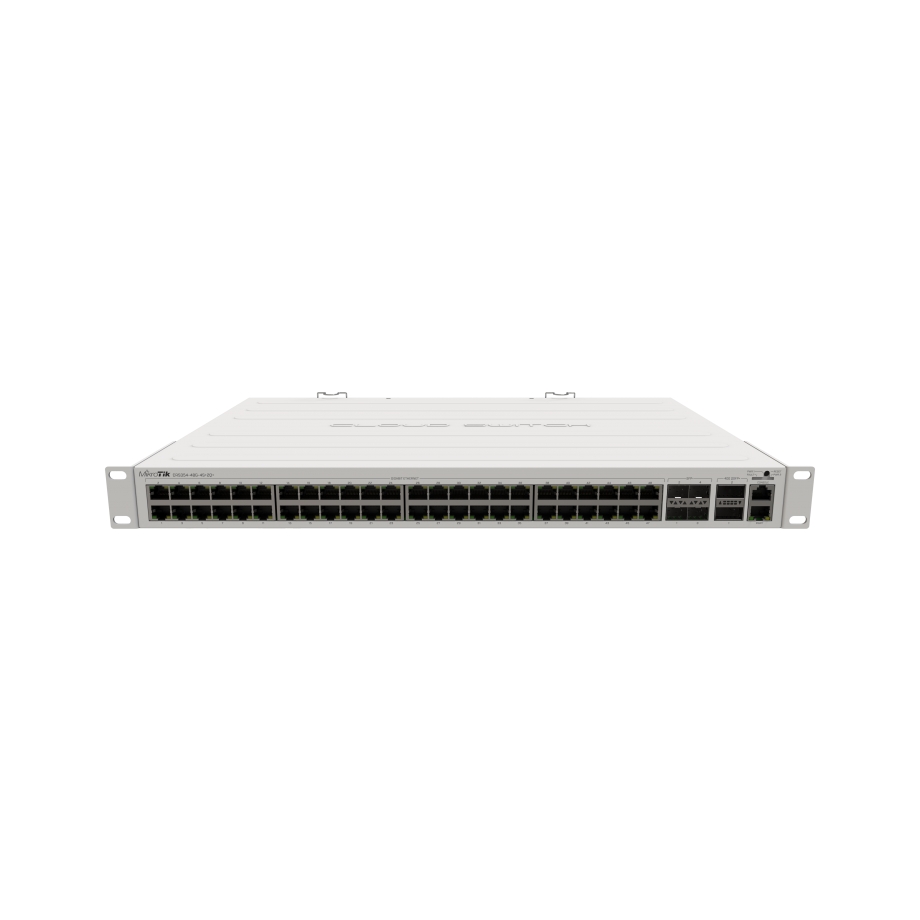 Short description
48x Gigabit Ethernet ports, 4x 10G SFP+ ports, 2x 40G QSFP+ ports
Detailed description
Solution for Busy Networks
Introducing the MikroTik CRS354-48G-4S+2Q+RM, a reliable rackmount switch tailored for effective network management in demanding and busy environments. This product redefines the value you can get for your money, offering enhanced performance and reliability at an exceptional price. Focused on delivering accessible high performance, this switch goes beyond basic connectivity to provide practical solutions.
Elevating Performance
Equipped to meet the ever-growing need for speed, the CRS354-48G-4S+2Q+RM boasts 48 x 1G RJ45 ports and 4 x 10G SFP+ ports. Additionally, it features 2 x 40G QSFP+ ports, enabling fast fiber connections or seamless linking with other 40 Gbps devices, - great for high-speed uplink connections. With a total non-blocking throughput of 168 Gbps, this switch ensures smooth operations even with data-intensive applications. Its switching capacity of 336 Gbps and an impressive forwarding rate of 235 Mpps ensure rapid data delivery and efficient network performance.
Compare with similar products
 
Ethernet Ports
48 x 1 Gbps

24 x 1 Gbps

48 x 1 Gbps

PoE Out Ports

24 x 802.11af/at

48 x 802.11af/at

SFP Ports
4 x 10 Gbps

4 x 10 Gbps

4 x 10 Gbps

QSFP Ports
2 x 40 Gbps

2 x 40 Gbps

RAM
64 MB

512 MB

64 MB

Storage Memory
16 MB

16 MB

16 MB
|   | | | |
| --- | --- | --- | --- |
| Ethernet Ports | 48 x 1 Gbps | 24 x 1 Gbps | 48 x 1 Gbps |
| PoE Out Ports | | 24 x 802.11af/at | 48 x 802.11af/at |
| SFP Ports | 4 x 10 Gbps | 4 x 10 Gbps | 4 x 10 Gbps |
| QSFP Ports | 2 x 40 Gbps | | 2 x 40 Gbps |
| RAM | 64 MB | 512 MB | 64 MB |
| Storage Memory | 16 MB | 16 MB | 16 MB |