MikroTik CCR1072-1G-8S+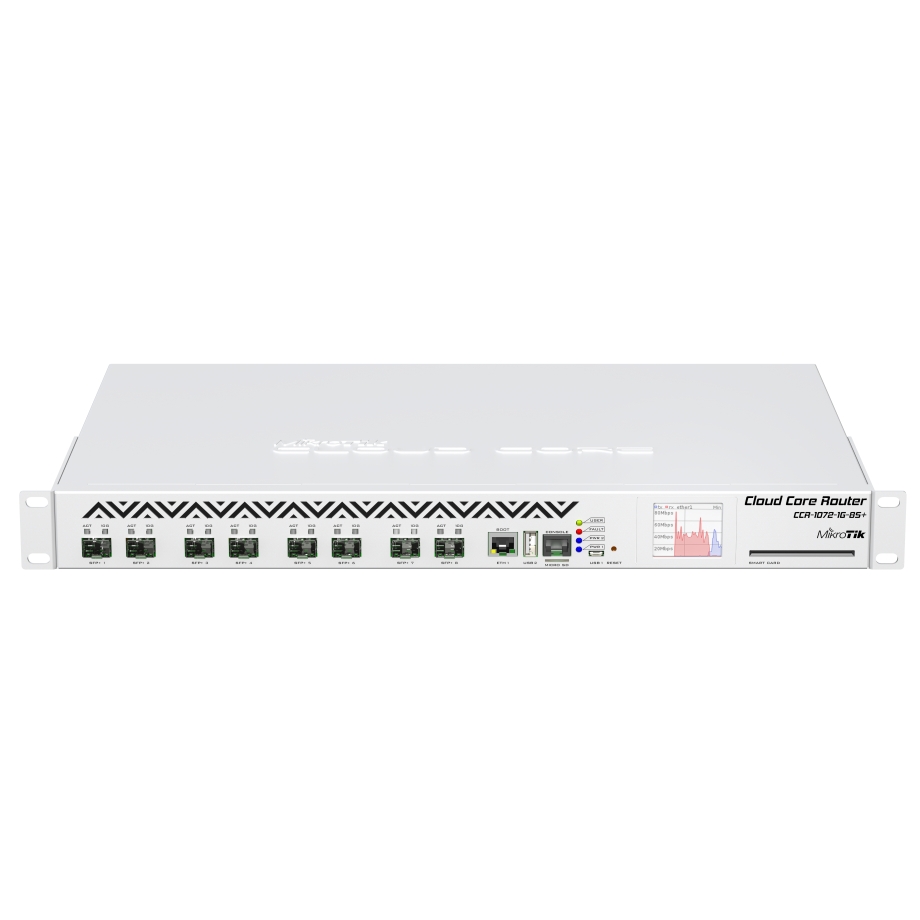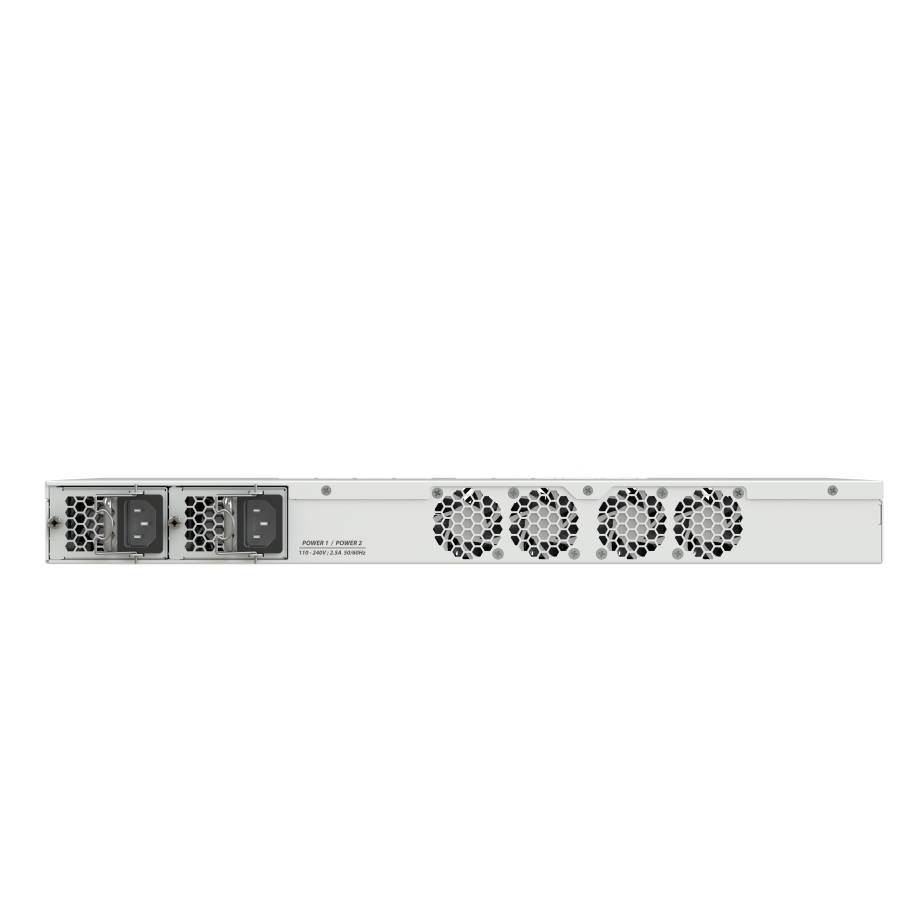 MikroTik MTCNA Certificate
MikroTik Value Added Distributor
This item has been discontinued
We recommend to use the product presented below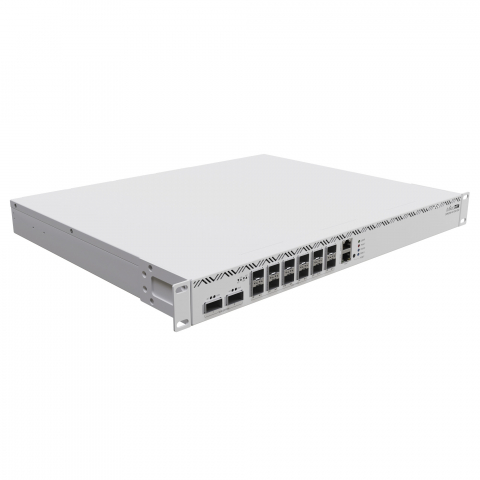 MikroTik MTCNA Certificate
MikroTik Value Added Distributor
Detailed description
1U Rackmount, 1x Gigabit Ethernet, 8xSFP+ cages, LCD, 72 Cores x 1GHz CPU, 16GB RAM, up to 120 Million Packets per Second, 80Gbps Throughput, RouterOS L6
The new flagship router CCR1072 is powered by a Tilera 72 core CPU, each core is clocked at 1GHz, and to fully utilize this power, the CCR1072 is equipped with eight independently connected 10G SFP+ ports and single Ethernet port for management purposes.
Thanks to the unique 72 core processor and ports that are directly connected to the CPU, CCR1072 is capable of over 120 million packets per second throughput.
8x SFP+ ports
16GB ECC RAM
Ports directly connected to CPU
microSD and 2x M.2
over 120 million pps packet throughput
up to 80 Gbps throughput 72 core CPU
1 GHz clock per core
State of the art TILE GX architecture
The unit comes equipped with two removable (hot plug) power supplies for redundancy, smart card slot, eight SFP+ ports and 16GB of built in ECC RAM.
The CCR1072 also has two built-in M.2 slots, microSD and 2x USB for adding storage, to use for proxy cache, user manager and other features. The M.2 slots accept 800mm Key-M x4 PCIe 2.0 modules.
Technical Specs / Datasheet