We would like to inform you that due to a Public holiday in Latvia on 23rd of June, Thursday and 24th of June, Friday, our office will be closed, and we won't be able to answer your e-mails. Orders from the warehouse will not be shipped either. From 27th of June we will operate as usual.
UniFi Switch XG 6 POE
Short description
2 SFP+ 10G Cages & 4 Ethernet 10Gigabit Ports with auto-sensing 802.3bt PoE++
Stock availability
out of stock
arrival date unknown
Detailed description
Powerful Enterprise Switch Models
The UniFi® Switch delivers the forwarding capacity to simultaneously process traffic on all ports at line rate without any packet loss. Its auto-sensing PoE ports deliver up to 60W of power per port.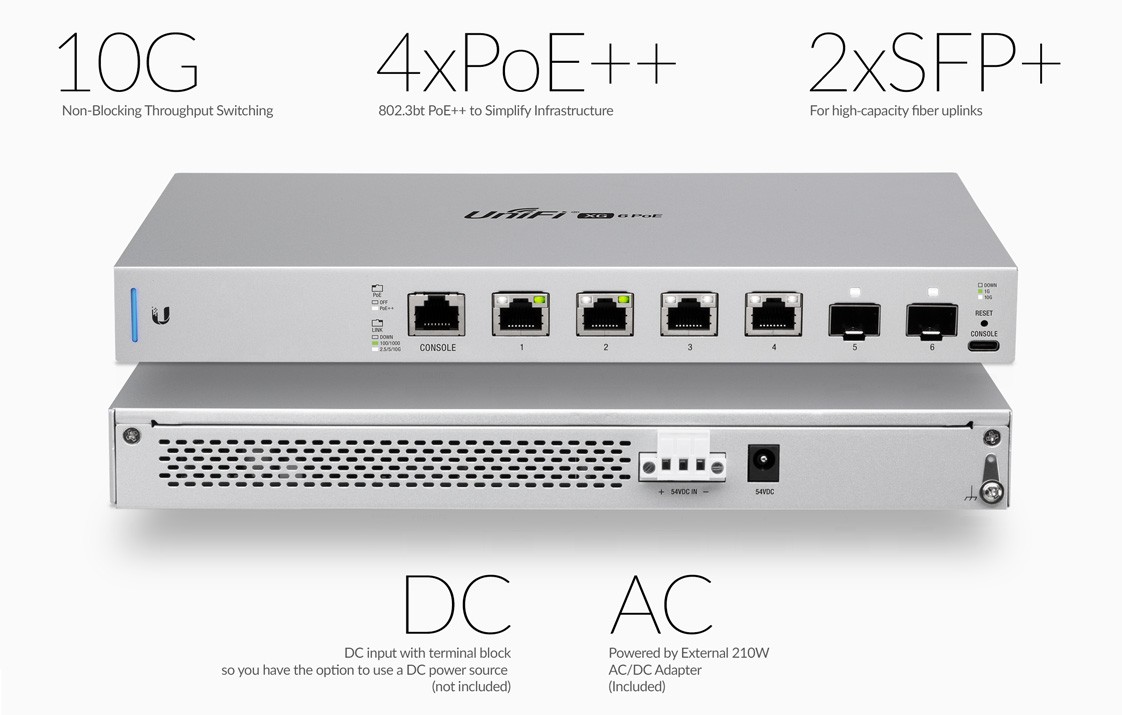 10 Gbps Deployment Example
Multiple switches connect via SFP+ to the UniFi Switch 16 XG. One UniFi Switch XG 6POE delivers data and 802.3bt PoE++ to multiple APs, the UniFi BaseStation XG, model UWB-XG, and the UniFi AP XG, model UAP-XG.
Multiple switches are daisy-chained through their SFP+ interfaces.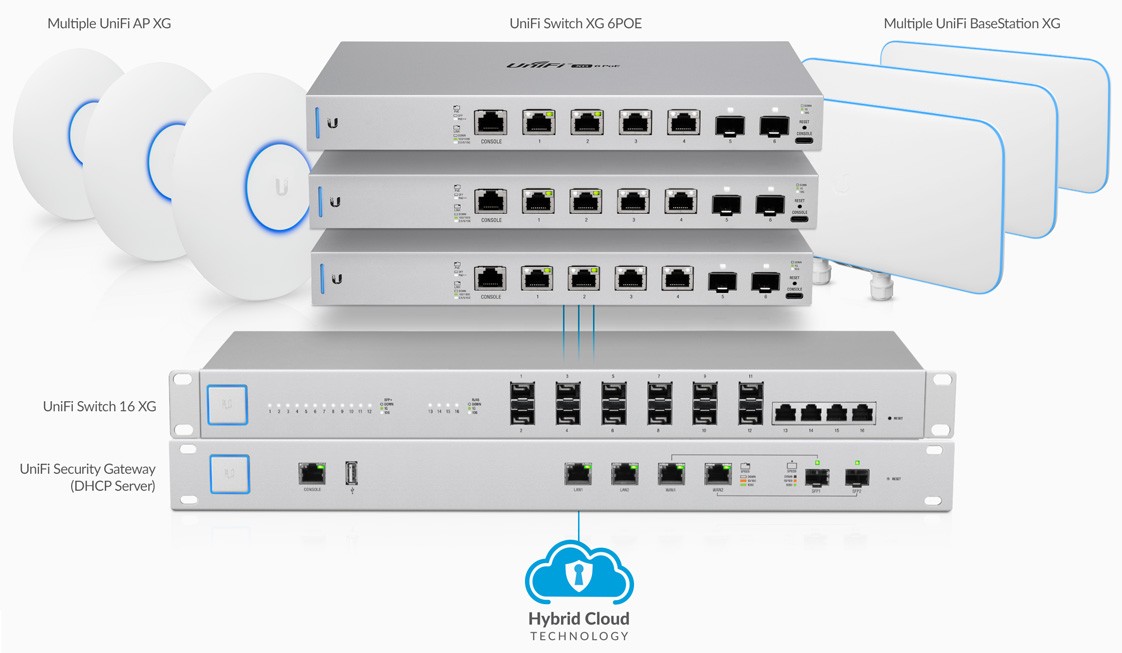 Convenient PoE++ Support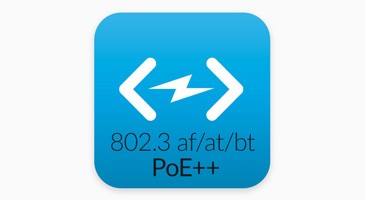 The UniFi® Switch features auto-sensing IEEE 802.3af/at/bt PoE to power multiple devices on the network.
10G High-Capacity Links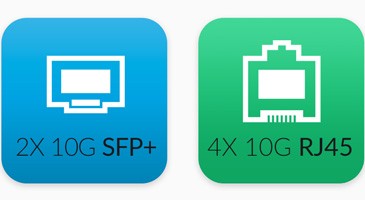 The UniFi® Switch offers maximum performance and low latency as an aggregation switch. For fiber connectivity, it features 2 SFP+ ports. For CAT 6/5e cable connectivity, the US-XG-6-POE offers 4 1/2.5/5/10Gbps RJ45 ports.
Seamless Integration
A single instance of the UniFi Controller running in the cloud can manage multiple UniFi sites within a centralized interface. Each site is logically separated and has its own network monitoring, configuration, maps, statistics, and admin accounts.